Articles
Making "Tadpoles: The Big Little Migration": Interview with Maxwel Hohn
By Ian Bongso-Seldrup, August 24, 2021 @ 06:00 AM (EST)
"Tadpoles: The Big Little Migration" has received over a dozen film laurels

I think it's safe to say I got a wee bit addicted to filming the cute tadpoles! The more I filmed them, the more I learned…
—Maxwel Hohn
For some, it's sharks. For others, it's wrecks. But for Maxwel Hohn, it was a much more modestly sized obsession: tadpoles. Over a four-year period, the Canadian underwater photographer and videographer visited a certain secluded lake on British Columbia's Vancouver Island to observe these little creatures perform an epic migration on a tiny scale.
Those joyful camping trips ("never a 'chore'," insists Hohn) would soon turn into a serious endeavor: a dedicated project to document in film the tadpoles' fascinating metamorphosis to adulthood alongside the videographer's journey to capture these surprisingly endearing animals. The result was a captivating "minimentary" just over eight minutes long—Tadpoles: The Big Little Migration—that has earned its creators over a dozen film laurels and is even being considered by the judges of the prestigious Jackson Wild Media Awards along with big-budget films produced by the likes of Apple TV, Netflix and the BBC Natural History Unit.*
We caught up with Maxwel to find out why video is his favored medium, why you don't need a ton of money or fancy gear to make a compelling short film, and why what tadpoles lack in magnitude, they more than make up for in attitude!
*Tadpoles: The Big Little Migration went on to win the "Ecosystem – Short Form" category of the 2021 Jackson Wild Media Awards.

"Tadpoles: The Big Little Migration" was shot by Maxwel Hohn, and written and edited by Russell Clark, with Steve Woods providing additional video

DPG: You're both a photographer and a cinematographer. What's more difficult: telling a story through a single image or the rather more laborious task of making a film?
Although I love the stories you can tell with both types of media, I have always leaned more towards filmmaking. I feel like I am better able to tell a story that captures all the senses, and the right choice of music or audio seems to be able to transport the audience into the screen, and hopefully create a unique viewing experience that makes a lasting imprint.

DPG: You've lived and worked all over the world, but you keep coming back to British Columbia, where you grew up. For you, what is special about the natural environment in this corner of Canada?
Canada, and in particular British Columbia, is rich in nature and boasts many diverse landscapes. In one province, you can visit deserts, rainforests, mountains, grasslands, glaciers, and snow-covered alpine tundra. In a single day, you can dive in the Pacific Ocean and end the day skiing in the mountains. I am lucky to live in nature's wonderland, and my passion for spending time in these places and sharing them through filmmaking is one of the reasons I call this place my home.

Drone's-eye view: Some of the most spectacular nature on the planet can be found in Hohn's backyard of British Columbia

Maxwel traveled to a lake on Vancouver Island year after year to observe and capture his tiny subjects

DPG: The location of your documentary, Tadpoles: The Big Little Migration, is a remote lake on Vancouver Island. How did you come to discover this spot and its amazing aquatic inhabitants?
Vancouver Island is scattered all over with lakes that act as breeding grounds for the western toads. However, learning where they are is just the tip of the iceberg. Although others have also photographed in this lake, I spent years camping there and observing the behavior of the tadpoles to build this story. Although there are millions of tadpoles in the lake, you would be shocked at how hard they were to find at times! It took a lot of time and effort to determine their patterns and behavior to create our film.

DPG: You must have quickly seen the unique story you could tell through photography. What made you realize this was a bigger story best told through a short film?
That's right, I started out just taking stills and seeing it as a unique opportunity to explore fresh water. I quickly realized that stills just were not doing justice to these beautiful little creatures. The charismatic charm these little tadpoles emit can only be communicated through moving images, so I set out to tell their story with film.

There's something so adorable about these chubby western toad tadpoles!

For Hohn, photos alone couldn't capture the tadpoles' amazing journey: This was a story that had to be told through film

Several million tadpoles form a jaw-dropping carpet-like black mass

DPG: The narrative is built around you, the videographer, and how you capture these tiny creatures in this challenging environment. What led to this choice?
Not only did I want to bring the story of these tadpoles to a broad audience, but I also wanted to inspire other filmmakers to follow their passions and get out to explore new areas in nature. Telling the narrative from the videographer's perspective highlights the work and passion that goes into a project like this and demonstrates to others that even if you don't have a large budget, your films can make an impact.

DPG: In the film, you explain that you returned to the lake to shoot the tadpoles over a four-year period—a significant amount of time to commit. What were the reasons for that?
Well, I think it's safe to say I got a wee bit addicted to filming the cute tadpoles! The more I filmed them, the more I learned. The more I learned, the more I became fascinated with their life cycles and the challenges they face. It was never a "chore" for me. I loved camping at the lake and hopping in the water to spend time acquainting myself with the tadpoles' tiny world.

Building the documentary around the videographer was designed to inspire fellow filmmakers

With Maxwel's hand for scale, the minute size of an individual froglet can be fully appreciated

DPG: The tadpoles' migration takes six to eight weeks. How difficult was it to plan your time at the lake in order to capture the different stages of metamorphosis?
Each year, I learned more about their behavior and got better at predicting when the stages might be occurring. Luckily, I don't live far away, so I was able to head to the lake for the day or plan a longer trip for a week of camping if I wanted.

DPG: What were the particular technical challenges you faced during filming and editing?
One issue I kept encountering was that tadpoles were too friendly. They would swarm my camera and cover all the buttons, making it impossible to change settings until they decided to move along. A challenge we faced with editing was the sheer amount of footage I had, and Russell [Clark, the film's writer and editor] had to filter out the best shots that supported our narrative. I'm very lucky to have had such a talented team to work with, making any challenges seem minor.

Fellow Canadian photographer and filmmaker, SeaLegacy co-founder, and "guest star" Paul Nicklen experiences the tadpoles' fascination with camera equipment

In the film, Nicklen says of the tadpoles: "You start to get very intimate and close with them, looking at their individual eyes, their individual characters, and you get to almost see into the soul of a single tadpole…"

DPG: Can you tell us about the equipment you used and any particular reasons behind those choices.
We were filming in a fragile and delicate environment, so we used the most compact systems available, and stuck to ambient lighting to ensure we left no trace. The equipment we used for a majority of the footage was a Panasonic Lumix GH5 with Aquatica housing, and a DJI Mavic 2 Pro drone.

DPG: As well as receiving film laurels and interest from TV production companies, Tadpoles: The Big Little Migration is a finalist in not one but two categories in the Jackson Wild Media Awards. What does the recognition mean to you and how is it helping your career as a filmmaker?
Being a finalist has been a dream come true. I've always admired the films that were a part of these prestigious media awards but would never have thought one of my films would have been acknowledged. I am truly humbled and beyond excited that our grassroots film stands with some of the "giants" of the industry.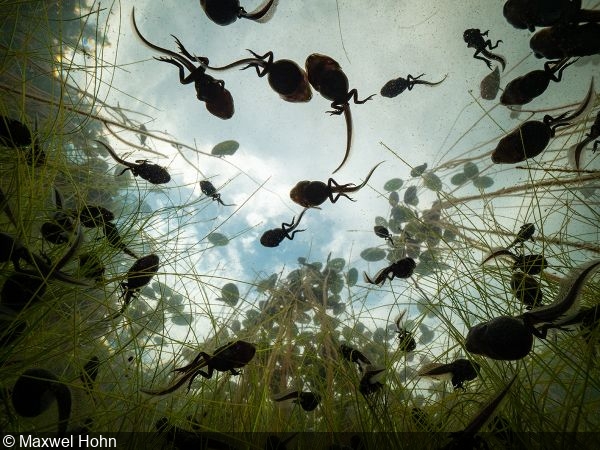 The metamorphosis begins: First the hind legs…

…then the front legs…

And—as they live and breathe—the "finished" western toad

DPG: What have you been working on since releasing the film? What projects do you have planned for the future—pandemic permitting?
Tadpoles: The Big Little Migration reached a far larger audience than I could ever have imagined, and luckily opened some doors in the natural history filmmaking world. I have been busy all year filming for various projects, and although I'm unable to say more, stay tuned for some of my work to be seen on some major steaming platforms in the coming years.

DPG: What advice do you have for underwater videographers who aspire to become filmmakers?
Shoot with what you have—you don't need the best gear—and look for unique subjects, stories or new perspectives on old narratives. With so many videographers and photographers out there, it's not enough to film something "first"; you need to add your own signature to it, and give it your own perspective to bring it to life.

Maxwel suited up for another immersion with his "cute" subjects

---

Check out Maxwel Hohn's awesome website, Vimeo channel and Instagram page. You can also see more of Maxwel's images in DPG's Photographer of the Week feature.
RELATED ARTICLES
Be the first to add a comment to this article.
Newsletter
Travel with us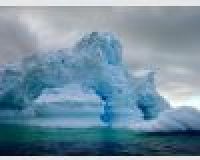 Antarctica
Plan Your Adventure >
Featured Photographer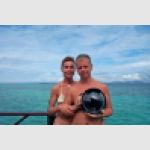 Andrea Ferrari
Expert Photographer
When they are not diving Andrea and Antonella Ferrari live in the countryside south of Milan, Italy, in a beautifully restored farm going back to the eighteenth century, with their beloved English Bull Terrier. After having...