Articles
Love and Water – Trashing the Dress in Maui
By DPG Editorial Staff, May 9, 2015 @ 06:00 AM (EST)

Last year, Shawn-Marie and Adam Ravazzano picked up their lives and moved from Queensland, Australia to Maui, Hawaii to pursue their "Love and Water" photography business futher. Recently, their images of a newly married freediving couple captivated the Internet. DPG was able to catch up to the busy couple to chat all things "trash the dress."

DPG: What planning goes into finding the right conditions to shoot in?
Love and Water: When planning underwater shoots, there are a lot of factors to consider. We have to choose a location which is going to have the best clarity—this may mean swimming a few meters from shore, but we have also taken a boat out to find deeper water and clearer conditions. We have to start off with a bright sunny day and do most of our shoots in the morning.

DPG: Can any couple just hop in the water and be photographed kissing at 15 feet below the surface?
L&W: Future clients usually submit inquires on our website, which is when we let them know a bit more about how our process works for underwater. It's really important to manage expectations, letting them know that experienced swimmers are most suited to deep-water shoots, and wearing a wedding gown is not practical for most people. The couple we used in our most recent underwater shoot were freedivers so we were confident in their ability to swim confidently wearing their clothing.


DPG: So what should I wear if I wanted to do this?
L&W: We recommend most trash-the-dress clients buy a short, lightweight dress for their shoot. Before anyone enters the water, we brief them on posing and usually start in bikinis and board shorts to gauge how comfortable they are in the water. We then paddle out on foam surfboards to the spot we have chosen and go from there.

DPG: What makes for an ideal setting for trash-the-dress photography?
L&W: In addition to needing a bright sunny day, we obviously need to ensure the swell is nice and small, and on Maui there is a greater chance of conditions being ideal in the summer months. If conditions are rough, murky, too windy or the swell is not ideal, we will reschedule or offer them a session on land where they can get their feet wet at the beach in lieu of underwater portraits.


DPG: What's your go-to gear for photographing couples in the open water?
L&W: We use a Canon 5D Mark II and a Canon 5D Mark III and shoot with natural light in most situations. Our favorite lenses to use underwater are Canon 15mm, 35mm and 50mm lenses.

DPG: Not everyone can hold their breath for five minutes. What do you do with couples who might need water wings?
L&W: For clients who are interested in water work but not comfortable swimming in deeper water, we do a beach shoot and give them the option to enter the water waist deep. This is a popular option for those who don't want to completely submerge or prefer sunset portraits instead of an early morning underwater session.

RELATED ARTICLES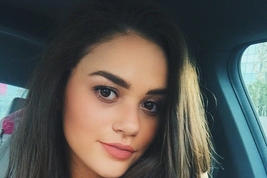 Apr 6, 2021 12:54 AM
Jaz Hartts
wrote:
Just like my dream wedding shoot. Hope will become possible.
Newsletter
Travel with us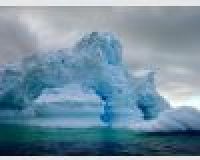 Antarctica
Plan Your Adventure >
Featured Photographer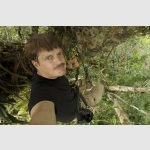 Tim Laman
Expert Photographer
Tim Laman is a field biologist and wildlife photojournalist. His pioneering research in the rain forest canopy in Borneo led to a PhD from Harvard and his first National Geographic article in 1997. Since then, he has pursued...