Articles
An Introduction to Shooting 4K Underwater Video
By
Jon Betz
, September 11, 2015 @ 06:00 AM (EST)

Experiencing the underwater world is about a lot more than getting wet—it is an opportunity to observe unique habitats, navigate within a vast three-dimensional world and see firsthand some of the most unbelievable wildlife spectacles on Earth. Capturing these once-in-a-lifetime moments on film can be a difficult task, and without fine detail, much of the emotion of that experience is lost.
Within the professional video community "4K" became an instant buzzword, and for good reason: filmmakers are now able to capture details like never before, enabling us to share more-vibrant and intimate stories. For the intermediate underwater videographer, 4K opens up a new world of possibilities, but requires more than just a 4K-capable camera. A comprehensive 4K workflow is required to get the most out of this new technology.

Cinema-quality 4K-resolution footage isn't just for the pros anymore, with high-resolution recording featured in the latest compact and mirrorless cameras
What Does "4K" Mean?
A typical 4K image has a resolution of 3840×2160 pixels, four times the resolution of full HD (1920×1080). Two formats dominate: "DCI-4K" (4096×2160) with a wider 19:10 aspect ratio and "UHD" (3840×2160) in the more familiar 16:9 format. The term "4K" is often applied to either format, so check your camera's specs to avoid confusion, and consider the aspect ratio differences, especially if you later decide to convert your 4K video to 16:9 HD.

The 4K Camera
We live in an exciting time when professional-quality features are quickly working their way into even the most inexpensive cameras, putting cinema-quality production within everyone's reach. Below is a list of some of the best options for an intermediate underwater videographer getting started with 4K.
GoPro's top-of-the-line action camera, the HERO4 Black, is capable of recording in 4K—and there are numerous accessories available that help you create high-quality underwater footage

4K Action Cameras
Small and lightweight, these cameras are inexpensive, portable, offer a wide fixed lens that works well underwater, and often include underwater housings. The GoPro HERO4 Black is an excellent choice for anyone wishing to try 4K without committing to a more advanced 4K workflow. Auto-exposure and minimal image control make action cameras a hassle-free choice. As with any 4K camera on the market, you can also switch these cameras back to 1080p HD if desired.

If you're on a budget, consider a 4K-capable compact like the Panasonic Lumix DMC-LX100 (left). A mirrorless, interchangeable-lens camera like the Sony a7S (right) offers the possibility of using top-quality lenses and recording in a higher-quality 4K format to an external recorder

4K Compacts
Slightly larger than action cameras, some compacts like the Panasonic Lumix DMC-LX100 also offer 4K video modes. These cameras offer fixed zoom lenses for additional framing possibilities, manual exposure controls and larger sensors (like the LX100's Micro Four-Thirds sensor), allowing them to perform well in low light. The combination of all-in-one functionality and higher image quality makes compacts uniquely suited to the budget-conscious intermediate breaking into 4K videography. Their simple compact housings are also very manageable underwater and can fit in a small carry-on bag.

4K DSLR-Style Bodies
Mirrorless, interchangeable-lens cameras are the best choice for the shooter looking to get serious about their 4K videos. These cameras offer the ability to buy higher-quality lenses, and also come with more advanced features like adjustable picture profiles and more professional stills modes.
Two good options in this category are the Panasonic Lumix DMC-GH4 (with a Micro Four-Thirds sensor) and the Sony a7S (with a larger full-frame sensor). The GH4 offers internal 4K recording, while the a7S offers 4K recording via an external recorder like the Atomos Shogun (there are housing combos to accommodate this camera/recorder pair). The Shogun will also work with the GH4 and records in a higher quality format than the camera's internal codec, but at the expense of record times and the physical size of the rig.

DSLR-style bodies like the Panasonic Lumix GH4 and Sony a7S provide the ability to record 4K video either within the camera or with the addition of an external 4K recorder. They also feature excellent still image quality with large sensors and high megapixel counts
Lenses
The perceived resolution of an image relies on both the pixel resolution of the video file as well as the resolving power of the camera's lens. In order to capture crisp 4K video, you need a lens that can resolve a 4K image. Not all lenses can do this, so more than ever, high-quality lenses become one of the most important components of your underwater kit.

File Storage
One of the biggest shocks for filmmakers getting started with 4K is the sheer volume of media that these cameras create. Before any trip, think about how many hours of footage you will shoot per day, calculate an approximate volume of footage given the compression format of your camera, bring plenty of memory cards and external drives to store and back it up, and ensure that your cards comply with your camera's card-speed requirements.
Shooting in 4K means you probably will not be able to save all of your footage forever, so developing a workflow whereby you weed out failed, accidental or unnecessary shots is critical to maintaining a manageable 4K media library.

| | | |
| --- | --- | --- |
| Camera | Format | Record time (64GB card) |
| GoPro HERO4 Black | UHD 24p H.264 | 133 min |
| Panasonic Lumix DMC-LX100/DMC-GH4 | UHD 24p H.264 | 80 min |
| Atomos Shogun | UHD 24p ProRes HQ | 10.8 min |

Record times for common 4K cameras

Recording and editing 4K video requires far more computing power and storage space than even 1080 HD footage
Computer Power and Editing Software
Now that you have shot some beautiful 4K footage and managed the media, you need a system that can play back and edit the files. Here are two possible solutions:
Editing natively: For 4K editing and playback, you'll need a well-specified computer with a fast processor (e.g., 64-bit Intel i7), 8–16GB of RAM, a dedicated graphics card, either an internal 1TB SSD or 7200 RPM HDD, and either USB3 or Thunderbolt ports to attach media drives. You will also need 64-bit editing software that can handle 4K. The top choices are Adobe Premiere Pro CC and Apple Final Cut Pro X.
Editing with proxy files: This process involves batch transcoding all of your 4K files to a lower resolution for editing and then relinking your edit to the original 4K files during the final export. This is known as offline-online editing. It requires less processing power for the edit, but adds a time-consuming step.
Displaying and Distributing Your 4K Material
After exporting your finished project to a 4K finishing format like H.264 with a .mp4 file extension, you can display your 4K video on most 4K TVs by connecting your computer via HDMI cable (make sure your computer can output 4K over HDMI, as many cannot) or you can load your video into a dedicated 4K player like RED's REDRAY, which connects to your TV via HDMI. Alternatively, you can upload your video to YouTube in 4K.

Harnessing the Power of 4K
I would encourage you to think about your intention for your final video well before you go underwater. Develop an idea for your story, plan shots, shoot the different angles and actions that will tell that story, and then craft your story in the edit. This is the ultimate way to take full advantage of the creative possibilities of your new 4K setup and to share your experiences with others.

---
This article originally appeared as "Join the 4K Revolution" in the Intermediate Techniques section of the print magazine Scuba Diver Ocean Planet (SD Issue 2/2015, OP No. 3, pp. 94–97), published by Asian Geographic Magazines in association with DivePhotoGuide. Get your subscription in the DPG Shop today.
---

When purchasing underwater photography equipment like the products mentioned in this article, please support DPG by supporting our retail partner—Backscatter.com.
RELATED ARTICLES
Be the first to add a comment to this article.
Newsletter
Travel with us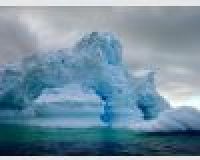 Antarctica
Plan Your Adventure >
Featured Photographer
Phillip Colla
Expert Photographer
Phillip Colla is a natural history photographer. He focuses on wild marine mammals, the California kelp forest, inhabitants of remote eastern Pacific islands, National Parks of the American West and, most recently, waves and...