Articles
Interviews with the Pros: André Musgrove
Take a dive into the creative mind of André Musgrove

We have the honor to feature many, many talented underwater shooters as Photographers of the Week. Just how many? Well, one a week for the last five years. That's a lot.
But it's not often that our editorial team is so envious of the featured photographer's imaging style that we want to get more of a behind-the-scenes look. Following up on André Musgrove's Photographer of the Week article, we wanted to learn more about this talented young shooter's process.
His style is unique and fresh. Towing the line between high fashion, competitive freediving, and traditional marine life photography, André is constantly innovating his imagery. Here's how he does it.

DPG: How have you developed your personal, unique style of photography over the years?
I've developed my style of photography in two ways: One is that I look for inspiration for photo ideas in aspects that have nothing to do with photography. Secondly, I stay up to date with the work of other photographers in the field with the goal of creating content that has never been seen before.

André looks for inspiration both inside and outside the world of photography

DPG: Models and freedivers play an important role in your images. What is your process for safely and effectively working with freedivers?
It's very important to match the freediver or models' skills with the appropriate concept. There are two freedivers I frequently work with who have the talent, experience, and comfort underwater to deliver almost any concept I come up with—simple or intricate. Working within the model's or freediver's limits is the only way to have a successful and safe photo shoot, especially when wild animals and deep water are involved.

It's crucial to match a freediver's skill and comfortability with the goal of the shoot

DPG: Most of your images are vertically oriented—and many over-unders. What is it about these formats that appeals to your inner artist?
I particularly enjoy shooting in portrait because when I first started developing my photography skills, I noticed that most of the images I found were in landscape. Landscape images are easier to compose, but shooting vertically challenges me more. Additionally, vertical images tend to grab people's attention on social media more, which is important to me since that's where most of my images are shared right now.
I also enjoy the challenge presented by shooting over-under shots: They are difficult and take a lot of time, especially when there are subjects above and below the water that both need an equal amount of focus. I've noticed that there aren't a ton of over-under shots out there, but the amazing ones I have seen motivated me to try my own. Some of the best advice I've received since I started photography, from online reviews or other photographers, is to be creative and different.

André likes shooting over-unders because of the challenges they present and their impact on the viewer

DPG: Your lighting and composition is often simple but striking and draws the viewer right into the subject. How is this achieved?
A lot of practice and perseverance. On most of my shoots, it can take me anywhere from 20 minutes to three hours to achieve the shot I know I want. I'm a perfectionist and thankfully the models I usually shoot with are too. I take every detail into consideration when composing and lighting my shots—so much so that I'm often happy with my images straight out of the camera.
None of my images are composites—"Photoshopped"—so it becomes a real challenge when shooting wild animals since they move as they please. It's important to be familiar with the area you choose to shoot, but nature always presents factors you can't change and must learn to adapt to.

André's key to success? Patience and lots of it

DPG: You are also quite a talented videographer. What does this medium fulfill that stills do not?
I've always preferred shooting videos and I'm pleased that I'm doing more of that now, especially because it's what drew me to this field in the first place. Videos allow me to convey a stronger message to the viewer because it combines visual and audio elements that appeal to multiple senses. Some of the biggest challenges of shooting videos underwater are timing, steadiness, colors, and lighting. Though particularly time-consuming, I enjoy the process of editing my videos together to tell a story. Once executed properly, after hours and hours of shooting and editing, the result is truly satisfying.

Working in the video format allows André to appeal to multiple senses

DPG: What special projects do you have in the works or hope to achieve one day?
I'm currently working on more video projects to promote freediving and ocean conservation, particularly shark conservation. I hope to one day see the Bahamas in its entirety, shooting everything there is to see underwater with my friends while sharing my experiences with more of the world through video and photo content.

This Bahamian shooter one day hopes to explore every square inch of water around the islands
RELATED ARTICLES
Be the first to add a comment to this article.
Newsletter
Travel with us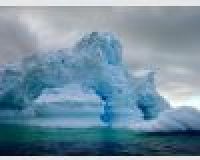 Antarctica
Plan Your Adventure >
Featured Photographer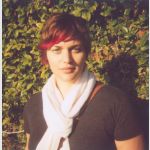 Ari Abramczyk
Photographer
I graduated from Brooks Institute of Photography in Santa Barbara, CA with an AA in photojournalism and a BA in commercial photography in 2008. I am extremely passionate about what I do, and I feel so happy to be a part of...