Articles
Interview with the Pros: Yorko Summer
Mating nurse sharks, Alimatha House Reef, Maldives

Yorko Summer built his reputation on capturing the ocean's tiniest critters in all sorts of creative ways—and for offering his very own rock-star portrayal of the underwater shooter, never complete without a pair of cool shades. Starting his career in the pristine waters of Palau, he's since traveled the globe, from Mexico to the Maldives, Australia to Sri Lanka, in search of bigger fish, expanding his impressive portfolio to sharks, rays, whales, and more.
I first met Yorko in the Bahamas, diving with tiger sharks and hammerheads, and sharing our thoughts on shark tourism as a tool for conservation. While Yorko might struggle with English grammar—who doesn't?—I can attest to this Taiwan-born photographer's passion for marine creatures and the challenges of capturing animal behavior, whether it's on a small or large scale.
It's been several years since we featured Yorko as a Photographer of the Week (where you can enjoy some of that impressive macro work), so we decided to slip on our sunnies and catch up with the man to see where he's been and what he's been up to in the meantime.

Giant oceanic manta ray, Roca Partida, Socorro Islands, Mexico

Sea turtle, Apo Island, Philippines

DPG: How and when did you start taking photographs underwater?
I started in 2002. I lived in Palau, an island country famous for diving activities, for six years. Every time I got into the water, I was amazed by the rich marine ecology and it inspired me to record everything. That's when my underwater photography career began.

DPG: What equipment do you currently use?
In nearly 20 years as an underwater photographer, I have used many different brands of equipment. At the moment, Sony is supporting me with a full range of cameras and lenses for various types of shooting. As for the housing, my preference is for Nauticam. Their housings are robust and the ergonomic design makes them very easy to use. I am a brand ambassador for Nauticam.

Whale shark, Derawan Island, Indonesia

Smiling squid, Sangalaki Island, East Kalimantan, Indonesia

DPG: What is your favorite dive destination and why?
This isn't an easy question to answer! I have dived many well-known dive sites around the world, each one having its own characteristics and marine ecosystem, so it's very difficult to choose. However, from the perspective of underwater photography, I personally like two places in Indonesia the most, Raja Ampat and Tulamben, Bali. These two locations are true treasure troves: Not only can you shoot great wide-angle subjects, but you can also find very special, tiny marine creatures for those who love shooting macro.

Buddha statue, Tulamben, Bali, Indonesia

Dugong, Indonesia

DPG: Wide angle or macro? What type of diving and photography excites you the most?
I love both, which is obvious from my past work. Whether it's a nudibranch as small as a grain of sand or a whale more than 30 feet long, I've captured all kinds of subjects with a wide variety of lenses. The techniques you use for macro and wide angle are very different and each is challenging in its own way. When I started my career, I preferred macro, but in recent years, I have been shooting more wide-angle images.

DPG: What was your most memorable marine life encounter or dive ever?
I think the first encounter of any kind of marine life is unforgettable. Probably the most memorable moments were swimming with more than a dozen humpback whales during a heat run in Tonga, seeing extremely large pregnant female whale sharks in the Galápagos, and a huge sailfin snapper spawning aggregation at Peleliu, Palau.

Sperm whales, Sri Lanka

Parasite eye patch, Edithburgh Jetty, South Australia

DPG: You are often involved in judging photography contests. What makes an underwater image a trophy winner and what advice can you give to people shooting for completion?
Serving as a judge for underwater photography competitions isn't easy. I usually give higher scores to more creative images or pictures that tell a story. Judges have to look at a lot of photos, so images that aren't eye-catching or special in some way are very easy to eliminate in the first round. In addition to theme selection and technical merit, if a photo succeeds in telling a story, there's a better chance it will get a high score.

DPG: You are a great ambassador for your home country of Taiwan. What can people expect to see and photograph when diving there, what are the best dive sites, and when is the best time to visit?
Taiwan is blessed with many beautiful dive sites, and the best thing is that you can dive all year round. Personally, my favorite spot is Green Island, which is located in the southeast. The water is crystal clear and there's an impressive abundance of hard and soft corals. If you are a macro enthusiast, there are excellent opportunities to see lots of different kinds of pygmy seahorses as well as unique nudibranchs found only off Green Island. I was the Ocean Tourism Ambassador for the island in 2017.

Traditional Chinese opera, Xiao Liuqiu, Taiwan

"Our ocean is dying and only we can save it", Liberty Dive Resort, Tulamben, Bali, Indonesia

"Don't stop chasing the light", Rota Hall, Northern Mariana Islands

DPG: If you had to pick one, what subject would you most like to photograph that you have yet to encounter?
I've traveled quite a bit and photographed many different kinds of marine life, so it is getting more difficult to find new and interesting subjects. But the world is a big place, and there are still many places on my bucket list. The sardine run in South Africa is something I haven't had the chance to experience, so this would be my number one choice.

DPG: What is your favorite image and the story behind it?
The photographer's favorite image is always the next one! Every picture has a story behind it, and I cherish all those memories all very much. Of course, whether the picture is good or not is another matter… But let's talk about one of the pictures I've shared here—the mating nurse sharks that I was so lucky to capture during a night dive in the Maldives. Witnessing this behavior was a rare privilege.

Humpback whales, Vavaʻu, Tonga

The stars of the show at Tiger Beach, Bahamas

DPG: What other photographers inspire you?
There are too many underwater photographers that I have a high regard for. Alex Mustard's work is very inspiring. Another shooter that I respect is Christian Vizl. I am not able to shoot images like these guys. Of course, Daniel, I'm also greatly inspired by your shark images!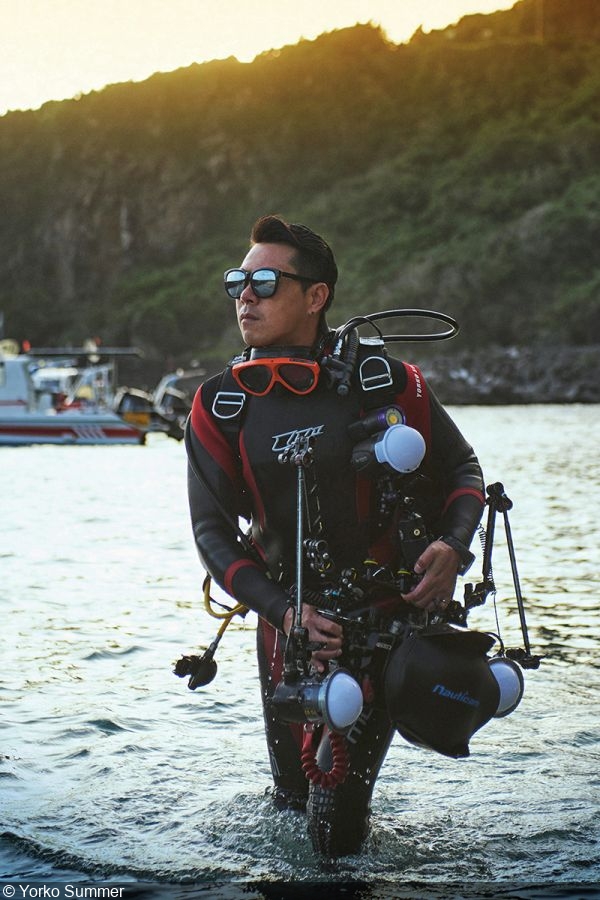 Yorko in full riot gear: Does he wear those shades under his dive mask?!

To see more of Yorko's stunning images, check out his Facebook and Instagram pages.
RELATED ARTICLES
Be the first to add a comment to this article.
Newsletter
Travel with us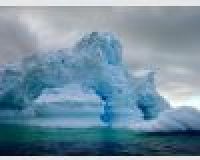 Antarctica
Plan Your Adventure >
Featured Photographer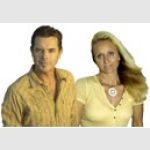 Claudia Pellarini
Expert Photographer
Claudia Pellarini is an underwater photo and video pro based in the Bahamas. She is the manager of Fin Photo at Stuart Cove's, one of the most progressive underwater photo and video centers in the diving world. Through the...