Articles
Interview with the Pros: Tanya G. Burnett
A large frogfish stakes his territory, nestled in the side of an unknown reef off Bohol, Philippines

Tanya Burnett's career in the dive industry began as a dive shop owner and scuba instructor in Miami, Florida, before progressing to dive trip leader and full-time photojournalist and professional underwater photographer in the late 1990s. In 2006, she married her partner Kevin Palmer, and together they launched Island Exposure Inc., a website dedicated to fine art and stock photography, and dive expeditions around the globe.
Since the company's inception, they have traveled all over the world and captured amazing images of some of the ocean's most-iconic marine life. We recently had a chat with Tanya to learn more about her work and take a closer look at some of her stunning images.

DPG: How did you first get into underwater photography?
In 1988, I attended Barry University's Dive Management program under the direction of Tom Ingram (now President of DEMA). At this time, he offered an underwater photo class using the Nikonos cameras—from then on I was hooked! I found an old Nikonos 3, then found a Nikonos IV, and managed to score a used 15mm wide-angle lens and viewfinder. I originally used Oceanic strobes, which were great but huge!

Waves of anthias fill the frame, Beatrice Reef, Anilao, Philippines

Two tiny yellow gobies make a discarded bottle their home, Anilao, Philippines

A young silvertip shark arrives for an early clean, Cabo Pearce, Socorro, Revillagigedo Islands, Mexico

DPG: What equipment do you use?
I currently use a Nikon D500 and D850 inside Nauticam housings with Nauticam and Zen underwater ports. My strobes are Inon Z-330s plus I have many other accessories.

DPG: You have traveled all over the planet, so I'm sure it will be difficult to choose one, but what is your favorite dive destination and why?
Oh, yes, it is very difficult to choose—particularly when many different locations may be the very best location for one particular type of marine life or another. So, I am happy diving almost anywhere that supports some aspect of the marine ecosystem very well, but for general reef diving and its denizens large and small, I would say that the most rewarding diving is within the Coral Triangle. The sheer diversity and numbers of species abundant on quality reefs can be really impressive.
So, that obviously encompasses more that one place, but within the Coral Triangle there are differences, of course, but one of the biggest factors is how well are protections working for certain areas. A good example is Raja Ampat, which has been very successful with private and governmental partnerships to protect the area. It has probably become too popular for its own good, but on a perfect day, its numbers of unique species, beautiful scenery and remoteness are just incomparable.

A longnose hawkfish hides in a red gorgonian, Kimbe Bay, Papau New Guinea

A ladybug amphipod among soft coral with a pink sponge background in Komodo, Indonesia

A sea pen crab with eggs feeds during an incoming current, Torpedo Alley, Rinca, Komodo National Park, Indonesia

DPG: Macro or wide angle—what gets you the most excited and what are your favorite subjects to shoot?
Most definitely wide angle. I love being in wide open spaces with an opportunity to find the sweet spot of a reef with schools of fish, pelagics or a stunning reef scenic I can capture in the moment. It just makes me feel alive and satiated.

DPG: You lead dive expeditions for your company Island Exposure. What is it like being a trip leader and helping others capture awesome underwater images?
Firstly, its an honor to be able create and lead unique dive photo opportunities around the globe. We strive to give each guest the attention they want whether it is just dive-related or camera tips and problem-solving issues. Sometimes it can be as simple as opening up new perspectives for other photographers to help capture the moments they may have missed. It is also great fun to see returning guests grow as photographers and seeing them enjoying new levels of confidence underwater as they become more creative each trip. We want a successful journey for each person's unique needs.

The world's biggest creature, the blue whale, in Sri Lanka

A perfectly lit bobtail squid drifting in the water column at night, Komodo, Indonesia

DPG: You have worked for many international publications. What does it take to be a successful photojournalist, and how does shooting for assignment differ from a normal dive trip?
To be successful photojournalist today is no easy task. Firstly, you have to have a varied quiver of skills as a diver, observer, shooter, writer, sometimes interviewer and hopefully have good timing and opportunity. It is not always easy being consistent, persistent and delivering great content even when the opportunities may have fallen short. In those cases, you have to find the story that is there even though it was not what was planned. Diving on assignment means you are always on. Your eyes are wide open to any opportunity to photograph a subject whether topside or underwater. You have to be ready and willing to access the best scenario and make changes quickly to best suit a giving opportunity—you may only get one chance. It can still be fun, but you never forget you are working. On a dive trip, it is often more relaxed. The priority is helping people enjoy their personal adventure and to share opportunities rather than deliver them on deadline.

A pair of Atlantic spotted dolphins off White Sand Ridge, Bahamas

Manta rays feed on a swath of copepods off Nuku Hiva's Anaho Bay, Marquesas, French Polynesia

Kendrick, a named great white shark that frequents Guadalupe Island, Mexico

DPG: You often travel and work with your husband Kevin. How does working as a team help you both to improve your underwater photography?
Its great to have a buddy that you can rely on and who also doubles as a model or having a backup camera around! We have worked together for years and yet, even now, working together underwater can have its challenges. We don't always see the same opportunity unfolding—hand signals or not! That being said, we both seem to manage a balance and end up with more usable and interesting images as a team.

DPG:. In a career spanning three decades, what has been your most memorable underwater encounter?
Whoa! So many goosebump-stimulating moments… that are different. I can't narrow it down, so I'm going to give my top five:
Jumping in with a thunderous school of yellowfin tuna that were following a pod of dolphins, who were attracted by silky sharks feeding on a baitball.
A magical 45-minute encounter with a mother humpback whale and her calf.
A huge school of hammerheads going overhead so close you have to duck.
A train of oceanic mantas arriving from the depths to be cleaned inches from my port.
Whale sharks converging together from different directions.
Seeing 30,000 groupers aggregating across a crystal clear blue reef pass.
Sorry, that was six! And yet, there are so many magical moments still to be discovered!

An epic marbled grouper aggregation at South Fakarava, Tuamotus, French Polynesia

A massive school of diagonal and ribbon sweetlips, and humpback snappers, Kri Island, Raja Ampat, Indonesia

DPG: What are your future plans and projects once we are able to travel freely and go diving again?
For 2020, I am already jumping on a couple of assignments before the year's end: one on some local diving and another in Mexico. For 2021, we have expeditions—hopefully!—lined up for the Philippines and Indonesia. We are cautiously optimistic for 2021 to be the year we figure out what the "new normal" really is and how best to travel again.

DPG: Any advice for aspiring underwater photographers wanting to work in the industry?
Shoot, shoot, shoot… be diverse, be consistent and work on your skills as a diver, photographer and ocean ambassador. The more complete your skill set is, the more you have to offer. Be hungry to shoot in a way that hasn't been done before—stand out with what you have done. It is easy to get a photo published—the challenge is to treat it like a business and take it seriously.

Local boys pose for the camera in the Russell Islands, Solomon Islands

A saltwater crocodile near the mangroves at Jardines de la Reina, Cuba

Tanya in action alongside one of her favorite subjects

To see more of Tanya's amazing images and keep updated on her latest projects and workshops, check out her websites, www.islandexposure.us, and www.calypsosea.com.
RELATED ARTICLES
Be the first to add a comment to this article.
Newsletter
Travel with us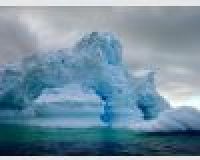 Antarctica
Plan Your Adventure >
Featured Photographer
Stephen Wong
Expert Photographer
Stephen was born in Hong Kong and studied in N.America. Though with a couple of master's degrees, he has become full time marine photojournalist since 1997. Now worldwide capturing images with wife, Takako Uno. Works have...