Articles
Interview with the Pros: Shane Gross
After hatching from their eggs, these young plainfin midshipman aren't quite free yet. They are still attached to their yolk sacs and guarded over by their father until they are large enough to swim off on their own, Vancouver Island, British Columbia, Canada

Shane Gross is a Canadian marine conservation photojournalist. His childhood passion for sharks has grown into a love for everything that lives underwater. Telling long-form narratives about the ocean and the impact of human activity on the marine environment—both positive and negative—are what drive him, and he has become well known for his work in the field.
Shane's images have been recognized in numerous underwater photography competitions over the past several years, and his most recent high-profile award was announced just last week when his shot of a plainfin midshipman nest won first place in the macro category of the prestigious Underwater Photographer of the Year 2023 contest. It seemed like the perfect time to catch up with Shane, learn more about his latest work and publish some of his favorite images.

Most reef sharks are in trouble, but these Caribbean reef sharks in Cuba's Gardens of the Queen national park are thriving thanks to stringent protections within the park boundaries
How and when did you start taking photographs underwater?
I'm from land-locked Saskatchewan, Canada, so my first underwater experiences and images were made in a cold, very green lake with a disposable film camera as a child, but I was always obsessed with the ocean. Like many kids I was especially enamored with sharks and must have watched [the 1975 Steven Spielberg film] Jaws a hundred times, wanting to grow up to be Matt Hooper [played by Richard Dreyfuss] from the oceanographic institute. I decided to get serious about it in 2009 after backpacking Australia for a year and doing a lot of diving along the way. So, I went to the bank and told them I wanted a car loan as I didn't think they would give me a loan for camera equipment. I moved to The Bahamas in 2011 and worked as a dive instructor and guide. That gave me the chance to spend a lot of time in the water with my camera and hone my skills.

Wonderpus photogenicus on a blackwater dive in the Philippines
What equipment do you currently use?
Nikon D500 in an Aquatica housing and Sea&Sea YS-D3 Lightning strobes. The Tokina 10–17mm fisheye zoom lens, and 60mm and 105mm macro lenses. Pretty standard gear, but it works!

You travel a lot. What is your favorite dive destination and why?
I moved to Vancouver Island six months after COVID started and I'm excited about all the dive opportunities here. Everything is so seasonal, which means there is always something new to try and shoot. Of course, having lived in The Bahamas for almost 10 years means it will always have a special place in my heart, and I look forward to going back every time. Then, you have the Galápagos, Papua New Guinea, Palau, Indonesia, Australia and the Philippines—I could keep going…

Lined seahorses, two males and a female, in an alkaline pond in The Bahamas

Nurse sharks mate in a shallow Bahamian lagoon
Wide angle or macro? What type of diving and photography excites you the most?
Whatever tells the story. Gun to my head, I suppose wide angle as it can give you the opportunity to incorporate more of the story in one image. But I still love macro! Big animals like sharks and cetaceans are my first love and get me the most excited, but a really cool two-inch fish can get me just as excited!

Red octopus abstract at night off Vancouver Island, British Columbia, Canada
What was your most memorable marine life encounter or dive ever?
A whale named Lucile. I was leading a small group of snorkelers off Tubuai in French Polynesia when we snuck into the water and met her, a female humpback whale and a male she was courting. The two of them stuck with us for almost four hours. I shot 2,500 images of the two of them. A week later, we found her again, but with two different males. She again chose to stay with us for an extended period. Is there a better feeling than seeing a massive animal turn towards you and swim right up to you within touching distance? And to do this over and over for hours? It was heaven.

Humpback whale courtship off Tubuai, French Polynesia
You have won many awards in photography contests. Do you have any advice for readers about how to prepare and shoot for competition?
The first rule is: Don't be boring. It really comes down to originality. Show the judges something they've never seen before or something shot in a new way. So, you need to know a lot about the subject and what shots are already out there. Then be prepared to go back and shoot it again, and again. For me, it's a process of taking every shot possible of that situation and slowly narrowing it down until you stumble on something new and interesting.

A green sea turtle that drowned after getting tangled in fishing line, The Bahamas
You currently mentor other underwater photographers through an innovative program on Patreon. What do you enjoy most about teaching others and what can people expect if they sign up for a course?
I do! It's not so much a course as it is a conversation. We try to get on a voice or video call monthly or semi-monthly—we are all busy these days, right?—to discuss whatever might be most beneficial. We talk about the business of photography, pitching editors, choosing images for competitions, gear choices, story ideas, post-processing, and so on.
I thought of it because it's exactly what I wish I had. A few portfolio reviews from my favorite photographers over the years changed the way I shoot and think about photography and storytelling. To be able to offer that to up-and-coming photographers is a joy, and I learn a ton in the process as well.

Steller sealion off Vancouver Island, British Columbia, Canada

Green sea turtle rests in soft sea plume corals in Eleuthera Island, The Bahamas
You are passionate about marine conservation. What advice do you have for underwater photographers hoping to work in this field?
Try to go beyond the single image. Try to tell a fuller, rounder story about whatever it is you are passionate about. Maybe even take images—gasp!—above the water. It will be a lot easier if it's a local story. If you're not near the ocean, what about a river or lake? Seek out the scientists and conservationists in your area and see if they would want their work to be highlighted. I bet they will. Now you can begin to make a shot list of what might tell this story, and get out there and shoot and shoot and shoot.

Tuna caught in a seine net, Indonesia
Last year, you published an excellent book, Bahamas Underwater. It must be satisfying to see your images in print and in bookshops. How do you prepare for these types of assignments and do you have plans to do something similar again in the future?
Thank you! Yes, it's been a very rewarding experience. I put this book together not having any plan for publication, I just wanted to see if the book would be any good or not. I reached out to the Bahamas Reef Environmental and Educational Foundation (BREEF), whom I'd worked with a lot while living in The Bahamas. They liked it and wanted to partner with me on it. It's a true partnership all the way down. It would not be half as impactful if it weren't for them. Proceeds go to their amazing Kid's Sea Camps. I've seen with my own eyes the difference these camps can make to the kids and to conservation in the long term. We also got the book into every school in The Bahamas. Hopefully, it will inspire some young (or old) people to get involved with the ocean in a positive way.
I hope to do more books in the future, but to do it well takes me a long time. That book has almost 10 years' worth of shooting in it. My next book will hopefully only take nine years!

Lemon shark pups use mangrove areas as nurseries. The complex root systems provide protection against larger sharks. Mangroves are disappearing thanks to coastal development, increasing storm frequency and power, shrimp farms, and other anthropogenic reasons, Eleuthera Island, The Bahamas
What is the story behind your favorite image you have ever captured?
I love the simple beauty of "Goodbye." It's an image I haven't tired of looking at since I took it 2012. I was on a blue and sperm whale trip in Sri Lanka with my father, George—who is maybe even more obsessed with diving and the ocean than I am! We were having amazing luck when we first arrived: Hundreds of blue whales and sperm whales in every direction, as far as the eye could see. And then one day, they were all gone! Just up and left the area. On the last day, we weren't hopeful we would see anything, but you know how this story goes: Unbelievably, a whale popped up right by the boat and we got in. As the sperm whale swam away, I imagined her tail was waving goodbye, and I snapped a picture, not realizing in the moment how perfect the light was falling.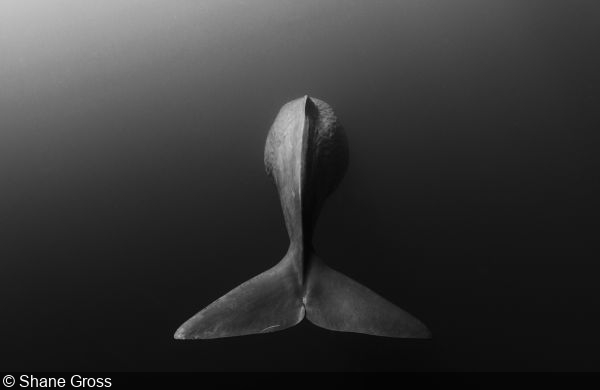 "Goodbye": Sperm whale, Sri Lanka
What other photographers inspire you and why?
There are so many great photographers for so many reasons: Alex Mustard for his innovation and teaching ability. Laurent Ballesta for pushing the boundaries of what's possible. Thomas Peschak for his dogged determination and expertise. Brian Skerry for his subtle, captivating aesthetic. David Doubilet, just look at Water Light Time and realize all those were taken pre-digital! Cristina Mittermeier for her leadership in the conservation photography world. Shin Sirachai Arunrugstichai for his consistent, beautiful style. Angel Fitor for his unique vision and determination. That is a very short list of underwater shooters. I could keep going and expand to people who primarily shoot topside as well, like Karine Aigner, Ami Vitale, Acacia Johnson… Okay, I'll stop.

A juvenile prowfish (Zaprora silenus) uses a lion's mane jellyfish (Cyanea capillata) for protection and as their exclusive food source while in their juvenile stage, Prince William Sound, Alaska, USA
What are your future plans and projects?
I really intend to focus on local stories here on Vancouver Island. I feel very naive of all the species and habitats here, and I look forward to learning more about them and doing my best to tell their stories. Also: traveling the world.

Pink salmon migrate upriver on Vancouver Island, British Columbia, Canada. Their bodies already deteriorating, they will die shortly after spawning

Shane preparing for another underwater adventure!

To see more of Shane's awesome images, check out his website, www.shanegross.com, and his Instagram page.
RELATED ARTICLES
Be the first to add a comment to this article.
Newsletter
Travel with us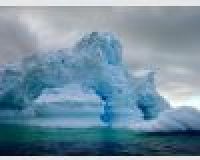 Antarctica
Plan Your Adventure >
Featured Photographer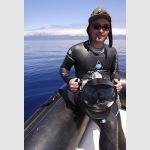 Jens Kuhfs
Expert Photographer
Born a Pisces, it should be no surprise that he has taken to the water. Jens Kuhfs has taken to the underwater. And he takes us with him when he captures his encounters in the blue depths of our planet with his camera, and...