Articles
Interview with the Pros: Hannes Klostermann
A cormorant hunting sardines at sunset, La Paz, Mexico

Hannes Klostermann is an award-winning underwater photographer and scuba instructor with a passion for capturing images of sharks and other big animals. In the last few years, he has had immense success in a variety of photography contests and is now well known for his awesome wide-angle work, much of which is taken in Mexico, where he is currently resident photographer at The Cortez Club in La Paz.
Fortunately for Hannes, tourism in Mexico is back up and running, and while many of us have been stuck at home, he has been out on the water swimming with marlin, giant schools of mobula rays, and pods of killer whales! We decided it was about time we caught up with him to learn a bit more about what makes him tick and to take another look at some of his favorite images.

DPG: How did you first get into underwater photography?

I started diving at age 15 and pretty much immediately started taking pictures underwater. Of course, back then I didn't have a fancy camera system. Instead, I used a tiny little point-and-shoot camera, but it was enough to get me hooked. I then went through different phases where for a while I didn't even want to carry a camera at all and instead just enjoyed the dives, then took a GoPro mounted on my mask, then shot nothing but video before ultimately going all in and getting a professional-grade stills camera.

A cleaner goby sits on a coral head in front of a purple sea fan, Little Cayman

Marlin, sailfish, skipjack tuna and a California sea lion all prey on a sardine baitball, Magdalena Bay, Mexico

DPG: What equipment do you use?
I currently use a Nikon D500 in a Nauticam housing. For wide angle, I use the much-loved Tokina 10–17mm fisheye and a Nikon 10–24mm rectilinear. For macro, I use the Nikon 60mm and Nikon 105mm as well as a Nauticam SMC-1. For lighting, I mainly use a pair of Retra Flash Pro strobes as well as a Backscatter Mini Flash for snooting.

DPG: What is your favorite dive destination?
One destination that truly stands out to me is the Galápagos. The variety of marine life you can encounter there in just a week or two is, in my opinion, unique and absolutely blows me away. I remember my first dive at Darwin's Arch. Between the back-roll and reaching the bottom we had already seen dolphins, a dozen hammerheads, giant yellowfin tuna and a whale shark!! All within a couple of minutes—need I say more?! Well, yes! A lot of people just think of big schools of hammerheads when they think of the Galápagos, but there is so much more to see. Where else can you dive with everything I just mentioned, as well as penguins, sunfish, marine iguanas, mantas and whatever else might swim past?! It's a truly special place, and I hope we can keep it that way!

Gray whales underneath a whale-watching boat, Magdalena Bay, Mexico

A diver hovers in midwater at a cenote on the Yucatán Peninsula, Mexico

A young California sea lion poses for a portrait, La Paz, Mexico

DPG: You have had great success in photography contests. What advice do you have for our readers about how to approach shooting images for competitions?

The one thing I consider to be most important is that you need to create something that's unique. Sometimes, you might get lucky and just happen to be in the right place at the right time while a unique situation is unfolding right in front of you, but you can also create outstanding pictures with common subjects. Experimenting is key to achieving that. If you keep shooting your subjects the same way over and over, chances are you'll keep getting the same results. Get inspiration from previous winning images, but then think about how you can create something that's different.

DPG: Wide angle or macro? What type of diving and photography excites you most?
Wide angle all the way! I hardly shoot any macro, to be honest, and I don't consider myself very good at it. My passion clearly lies with big animals and I think that is reflected in the pictures I take.

California sheephead and giant sea star in a kelp forest, Channel Islands, California, USA

Young California sea lions playing at the entrance of a little cavern, La Paz, Mexico

A gulf signal blenny displays his dorsal fin, La Paz, Mexico

DPG: What has been your most memorable underwater encounter?
That's kind of an impossible question to answer! I already mentioned that first dive at Darwin's Arch and that's definitely among the best. I'd also have to mention a day out at sea that I had very recently on a trip I ran to see the striped marlins: In just one day, we saw thousands of mobula rays, hundreds of dolphins, dorados, turtles, marlins, humpbacks and a pod of orcas! That's a day I will never forget.

DPG: You lead dive expeditions in Mexico and beyond. What can guests expect from your trips when they come diving with you?
My number one priority is making sure that everybody is happy and gets what they came for. I have been on trips before where the trip leader gave the group the feeling that they didn't want us to take good pictures so that theirs could continue to be the best of that destination or species. That's really the opposite of what a trip leader should do, so I like to share my knowledge about the species and how to take the best possible pictures of them. I don't force that on people, though, so that everybody can do their own thing if they prefer to.

Striped marlins and California sea lions round up a baitball, Magdalena Bay, Mexico

An American alligator swims overhead in Homestead, Florida, USA

DPG: Sharks are one of your favorite subjects to shoot. With what species do you most like to dive with?
For a long time, hammerheads used to be my favorites, but that changed a few years ago when I went to the Bahamas. While I still think they're amazing, it's just really funny to me how skittish even the largest ones often are. Tigers, on the other hand, are very confident, as well as beautiful. When you're in their way, they don't turn, they just bulldoze you over. Now that's a proper shark! They've been my favorites ever since.

DPG: You are based in Baja, Mexico, which is now a hotspot for marine safaris. What led you to move there and what is your favorite thing about diving in the area?
The one thing that made me move here was diversity. While in many other places, you get kind of the same diving year around, here it changes drastically all the time. The unique thing about this area is that we get many migrating species both in the Pacific and in the Sea of Cortez, so it never gets boring. There's a whale season, there's the marlin run (which is often far more than just marlins, as mentioned), there's the mobula migrations, there are seasons for blue sharks, makos, smooth hammerheads and silkies, giant mantas and whale sharks, and to top it all off here in La Paz, we get the most adorable sea lion pups almost year around. Basically, you get something different every two to three months, which is pretty fantastic.

Blacktip reef sharks patrolling the shallows in Fakarava, French Polynesia

A giant hawkfish poses for the camera as a sea lion pierces through a cloud of sardines, La Paz, Mexico

DPG: What are your future plans and projects once we are able to travel freely and go diving again?
Thankfully, we're already getting some tourists here again, which really helps people survive. We've already published our dates for the marlin trips for next year (you can find that through my social media), and I will once again put together a "Best of Baja" that combines most of the highlights of the area into one trip. For my personal travels, I was going to go to Southeast Asia this year, so I'm hoping I can make that happen sometime next year, as that is still a giant blank spot on my map.

Hannes, hard at work in La Paz, Mexico

To see more of Hannes' amazing images and keep updated on his latest projects and workshops, check out his website, www.hk-underwater.com.
RELATED ARTICLES
Be the first to add a comment to this article.
Newsletter
Travel with us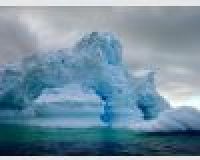 Antarctica
Plan Your Adventure >
Featured Photographer
Libor Spacek
Expert Photographer
I am a photographer and filmmaker, scuba instructor and yachtmaster coastal based in Czech Republic. Me and my partner Petra Dolezalova (photographer, publicist, diver) own a Dutch photography and film production Escape to...