Articles
Interview with the Pros: Byron Conroy
Divers explore the world-famous Silfra Fissure in Iceland. Silfra is a flooded crack between the North American and European tectonic plates and as it is spring fed, boasts the clearest water on Earth, with visibility exceeding 300 feet

If you've ever come across a breathtaking underwater image of Iceland's spectacular Silfra Fissure, there's a good chance you've already seen the work of Byron Conroy. And if you've gone one better and actually dived this exceptional spot, you've probably done it with the country's largest tour company, Arctic Adventures, of which Byron is the Chief Operating Officer.
As you'd expect, Byron loves cold-water environments and has photographed the jaw-dropping topographies and unusual creatures of his adopted home extensively. But what is perhaps more surprising is that Byron also relishes the opportunity to be "in control of the entire frame" when shooting macro, and you'll notice numerous beautifully executed captures of the small stuff among the images here.
Read on to find out more about the talented Mr Conroy, what makes Iceland such a dream dive destination, and why you'll probably never take a picture of a waterfall frozen inside a flooded glacier…

Silfra gets all the attention but Odin's Tear is another spectacular dive site located way up in the Icelandic Highlands. It has a similar aesthetic to Silfra, but is far less dived

DPG: How and when did you begin taking underwater pictures?
I moved to Iceland in 2015 to work at the famous Silfra Fissure. The first time I submerged in the fissure, I realized it was an incredibly special place and that I would love to create images of it to try to do it justice—a nearly impossible task! I bought my first underwater camera system shortly thereafter and began my underwater photographer journey.
One of my primary reasons for shooting underwater images is to share the photos with non-diving family and friends. Almost all the people who view your pictures have never dived and may never dive, so it is a joy to share with them a world they'll never experience otherwise.

A juvenile saddleback clownfish posing for Byron, Lembeh Strait, Indonesia

DPG: You are the chief operating officer of Arctic Adventures, the largest tour company in Iceland. Has this benefitted your travel or photography in any way?
Working with Arctic Adventures has allowed me to accumulate a wealth of knowledge about the geography of the whole of Iceland, and I have been able to explore new and unique dive sites around the country. I have developed a good relationship with other dive centers and operators around Iceland, especially Strytan Dive Center. Strytan is famous for wolffish and lumpfish as well as being the only place on Earth to scuba on a geothermal vent. Between the Strytan area and Silfra, Iceland has become a sought-after dive destination for experiences you cannot have anywhere else on the planet.

One of the famously friendly wolffish that can be found at Strytan in northern Iceland. The geothermal vents near Strytan host numerous sought-after species like wolffish and lumpfish. The wolffish are used to divers and will often come right up to the camera

DPG: What equipment do you currently use and why did you choose that particular system?
For many years, I used a Canon EOS 5D Mark IV, but just recently I joined the mirrorless migration. I chose a Sony a7R Mark V with a Nauticam housing. My main lenses are the Canon EF 8–15mm f/4L fisheye, used with an adapter, the Sony 90mm macro, and the Sony 28–60mm with the Nauticam WACP-1. The WACP is a remarkable piece of glass and pairs brilliantly with the high resolution a7R Mark V.
I use Retra Pro X flashes and I just adore them. When I upgraded from my old strobes, I noticed an immediate difference in the quality of my images, much more so in my opinion than any camera upgrade would bring. Usually when upgrading cameras, you will get better autofocus and more resolution, but that doesn't usually make a major difference to the aesthetic of your pictures; the quality of light makes the biggest difference. I would always recommend a lighting upgrade before a camera upgrade.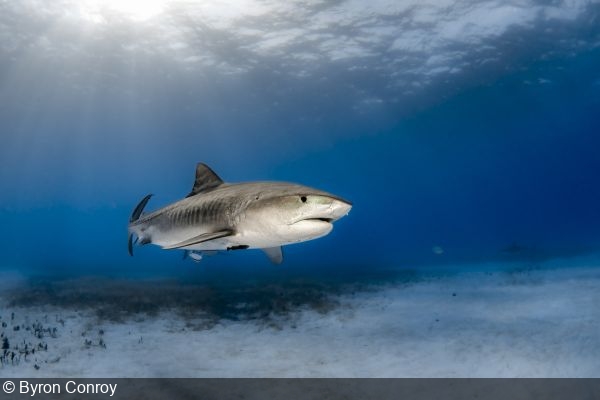 A stunning tiger shark cruises over "the beach" in The Bahamas

The charismatic pygmy seahorse: A tough subject to get looking at you with both eyes so capturing this image required patience and great dive skills! Lembeh Strait, Indonesia
DPG: Do you have a preference between wide angle and macro?
I enjoy all types of photography, not just wide angle or macro but everything from caves to wrecks, reefs, cold water, muck, all of it. I just love shooting images underwater! I like to have the best lens that will do the particular environment justice.
With regards to macro, I love the fact that you have more control over the variables in your image. Many macro subjects are quite static, so you have the chance to be more creative with lighting and backgrounds and compositions. You are largely in control of the entire frame. This presents both challenges and opportunities, and that is what makes photography so fun.

Truk Lagoon is perhaps the most famous wreck diving destination in the world. The area features countless World War II wrecks including the Hoki Maru, a Japanese cargo ship

A juvenile pinnate batfish, Lembeh Strait, Indonesia. The theory is they mimic poisonous flatworms as juveniles to avoid predation. The batfish flops around in the water without any real sense of direction or grace, similar to a free-swimming flatworm

DPG: What type of diving and photography excites you most?
I am a big fan of cold water diving and making pictures in cold water. While I love warm water diving and I dive tropical destinations frequently, I feel many of the more unique images I have created have come from cold water environments. Far fewer people dive and photograph in cold water regions versus warm, so you have greater chances for unusual pictures and opportunities.
Cold water diving is also far more challenging, physically and mentally, so when you capture a compelling image, you really feel like you've earned it! I feel even in the diving community, much less outside of it, cold water destinations and animals are overlooked or unheard of, so it is enjoyable to bring these places and creatures into the collective consciousness through images.

With tentacles that can reach over 100 feet long, a lion's mane jelly cruises through the cold, green water of Iceland

One of Iceland's coolest nudibranchs, Dendronotus frondosus, posing in the spotlight. Cold water nudibranch diversity easily rivals that of tropical destinations and Iceland's waters are no exception

DPG: What is your favorite animal to photograph underwater?
Of all the marine creatures I have photographed, there is one group of animals that I just never tire of: frogfish. I love the character they have, and each is so unique and expressive. The variety of species and the variation within individual species is fantastic. They have endless colors and patterns and textures.
Of course, they're aesthetically fantastic, but the behaviors they exhibit are fascinating as well. There isn't anything much cooler for a fish nerd like me than to watch a frogfish stalk, lure, and capture its prey! I also enjoy them as a photography subject because their slow-moving, often static nature allows you to really work with them and be endlessly creative with lighting, composition, depth of field, and so on.

A stunning and miniscule painted frogfish from the black sands of Lembeh Strait, Indonesia. Lembeh is arguably the best place on Earth to find and photograph frogfish so it is little wonder Byron returns again and again

Looming out of the darkness, this warty frogfish casts its lure out to entice a meal, Lembeh Strait, Indonesia

DPG: Do you have a single marine life encounter or experience that stands above the rest?
I consider myself quite lucky to have dived with all types of marine creatures, from mantas, sharks and crocs to whales, manatees, and of course, frogfish. However, perhaps the most powerful experiences I have had in the water were before I was actually shooting pictures. I worked on a dive boat which had a permit to snorkel with minke whales off the Great Barrier Reef. Minkes are amazingly engaging and inquisitive animals and often they would approach from behind before popping around and maintaining eye contact as they swam a 360-degree loop around you. Their eyes are incredibly emotive and it is hard to explain just what it was like to share space with them. I'll have to return one day with a camera to try to capture that emotion in a picture—a task easier said than done!

A manta banks and shows off its belly for the camera, Raja Ampat, Indonesia

DPG: What is your favorite image you have ever captured?
One of my personal favorite images is from diving inside a flooded glacier ice cave. It was an incredibly unique experience to be diving inside a glacier with ice in every direction, crystal clear water, and zero natural light. We had to light the cave up from the inside and we discovered a frozen waterfall within the cave. In my opinion, diving does not get any more unique than that! Being a totally enclosed environment, it was also an advanced and technical dive and one that would be near impossible to replicate.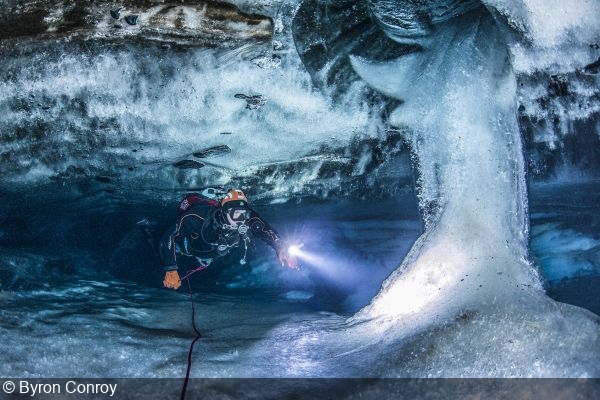 A diver shines a light on a waterfall frozen inside a flooded glacier in Iceland. This may well be the only image that has ever and will ever exist of a scenario like this

DPG: What other photographers inspire you?
Alex Mustard has been the most inspirational photographer in my career. I remember when I was first starting out, I sent him a message and he sent me a link to all the pictures he had ever taken in Iceland. I couldn't believe the kindness he showed to someone he had never spoken to nor had ever made a picture underwater. Today, I consider him a good friend, and I have had the pleasure of diving with him many times all around the world, from Iceland to Cayman.
Nick More is another photographer who has inspired me to get more creative with my approach to underwater image making. I have long considered myself more technical than creative but Nick's portfolio, especially his slow shutter work, has given me motivation to push the boundaries a little bit. Nick is a master of this style of picture.

This soft coral goby is looking very pretty in pink, Lembeh Strait, Indonesia

A huge tiger shark looking for a snack, photographed with rear curtain sync to emphasize movement, Tiger Beach, Grand Bahama, Bahamas

DPG: What are your future plans or projects?
This year (2023) has been an amazing year for me and we are barely halfway through! I have already visited Lembeh twice, Komodo, Raja Ampat, and The Bahamas. Still to come are Grand Cayman, Baja, and the Philippines. We'll see where else I can plan a trip; sometimes last-minute, spur-of-the-moment trips are best.
I feel I have really stepped up my photography game this year, so I am excited for those upcoming adventures and looking forward to the diving and photography I'll be able to do in all of them.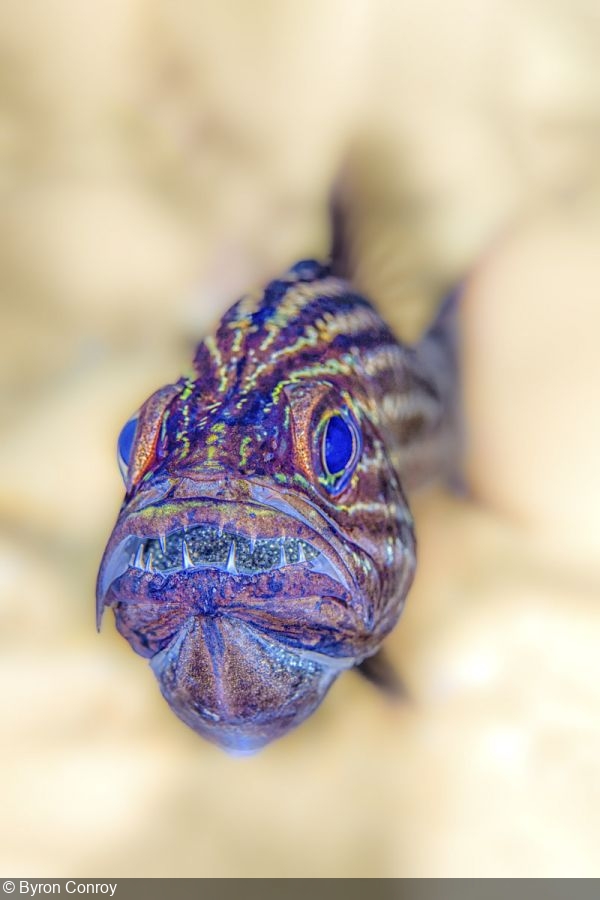 A tiger cardinalfish mouthbrooding a clutch of eggs behind its monstrous teeth, Red Sea, Egypt

If you'd like to see more of Byron's phenomenal underwater work, please follow him on Instagram. If you're feeling adventurous, why not head on over to Iceland and take a trip with Byron with Arctic Adventures!
RELATED ARTICLES
Be the first to add a comment to this article.
Newsletter
Travel with us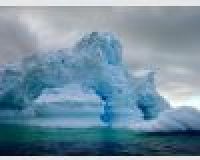 Antarctica
Plan Your Adventure >
Featured Photographer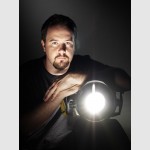 Csaba Tokolyi
Photographer
Picking up photography as a hobby as a teenager, Csaba took the long transition period turning into a professional underwater photographer. It was only in the mid of 2006 when he bought his first underwater setup (an ikelite...