Articles
Interview with the Pros: Alex Mustard
Basking shark with St Michael's Mount, Cornwall, UK. Taken with the Nikon D300s

For the majority of our readers, this month's featured photographer needs no introduction. Dr Alex Mustard from the UK is quite rightly regarded as one of the world's leading underwater photographers, and he has been at the forefront of our industry for nearly two decades.
I have always admired Alex and his ability to return from any dive destination with an impressive portfolio of images, and unsurprisingly, his work is regularly featured in newspapers, books and dive magazines all over the world. What separates Alex from many of his counterparts is his willingness to share his knowledge and experience with others, and his workshops and guided trips are so popular they are often fully booked within minutes of being announced!
Alex is also the founder of the Underwater Photographer of the Year competition, which is now one of the most important and respected photography contests in existence, and his 2016 book Underwater Photography Masterclass is considered the best guide to underwater photography ever published.
Put simply, Alex is a true pro, and we are thrilled that he took the time to answer some of our questions about his career and future plans, but most of all to showcase some of his favorite underwater images!

DPG: How did you first get into underwater photography?
I grew up obsessed with the underwater world and the life that lives there. I was snorkeling before I could really swim. None of my family really liked the water, so I wanted a camera to show them what they were missing. I never managed to convince them to join me, but they have always been very supportive. I took my first underwater photos when I was nine years old, and by making every mistake in the book, I slowly self-taught myself to produce better and better images. Although it took me most of a decade to win my first major contest (in my late teens), the fact I learned everything independently really helped when I started teaching others—as my insight and opinions were all based on things I had experienced and figured out for myself. I think it is why my articles, book and workshops have become so popular.

Harbor seal, Santa Barbara Island, California, USA. Taken with the Nikon D5

Coral reef at sunset, Sharm El Sheikh, Egypt. Taken with the Nikon D850

DPG: What equipment do you use?
I currently shoot with Nikon SLRs. I have used Nikon cameras since I got my first Nikonos, aged 13. My main cameras are the Nikon D850 and D5. I use Subal housings, Nauticam optics, Zen and Saga ports, and flashes from Seacam and Retra. I shoot with other gear regularly too, testing new products for manufacturers, sometimes writing reviews and also using other photographer's gear on workshops.

DPG: What is your favorite dive destination and why?
I don't have one. I love the diversity of the underwater world and I am as excited about visiting the latest hot spot as I am returning to places I've been to countless times before. I take pride in producing standout, memorable images whether I am the first person to shoot or subject or whether I am the last. In photography, I believe it is really important to be passionate about what you are shooting, so you are motivated to strive for those really special shots. You won't take beautiful nudibranch photos if you spend the whole dive dreaming of humpback whales. When I am shooting nudibranchs, I make sure that in my mind they are the most exciting subject in the ocean. Which, of course, they are!

Kittiwake shipwreck and horse-eye jacks, Grand Cayman, Cayman Islands. Taken with the Nikon D4

Silfra Canyon, Iceland. This photo features on Iceland's stamps. Taken with the Nikon D4

DPG: Wide-angle or macro? What type of diving and photography excites you the most?
Again, I have always challenged myself to be an underwater photographer, rather than a specialist in any one area. I have always thought deeply and strategically about my portfolio and have shifted my focus many times, to expand my coverage and to reinvent my shooting style. My books show this quite well. The Art Of Diving (2006) was about fresh visions of scuba diving, Reefs Revealed (2007) dealt with coral reefs and climate change, more recently, Underwater Photography Masterclass (2016) was on techniques, while Secrets of the Seas (2017) was a marine conservation book, disguised as a coffee table celebration of the temperate and tropical ocean. My most recent book Diving the Thistlegorm (2020) is all about a shipwreck. It is quite a diverse mix.

DPG: This may be an impossible question to answer, but what was your most memorable marine life encounter or dive ever?
Well, the most watched one is my encounter with an amorous bottlenose dolphin—which has two million views on YouTube! And I didn't get a single photo, we weren't expecting to meet the dolphin, so I had a macro lens on. My friend Michael Maes had both a wide angle on his video camera and a flooded mask from laughing so much.

Mating yellowtailed tangs, Sharm El Sheikh, Egypt. Taken with the Nikon D850

Cormorant hunting chub mackerel, Eureka Rig, California, USA. Taken with the Nikon D4

DPG: You have had great success in photography contests. What advice do you have for our readers about how to approach shooting images for competitions?
Contests aren't for everyone, but they benefit most folks. They are a great and fun way to gauge your progress and get your images and name known more widely. I think the most important message is that the results will always be subjective—so remember if you don't win, you might next time. And if you do win, don't grow an ego that could capsize a boat. Sadly, contests do bring out the worst in a small percentage of people, and I am aware of some very bad behavior underwater and also on the keyboard, from those who clearly should not be competing. Overwhelmingly though, for most photographers they provide perfect motivation to improve skills and give your imagery a competitive edge. As long as you take your photography seriously, but not the results, too much.

DPG: Your book Underwater Photography Masterclass is perhaps the best guide to underwater photography I have read yet. How long did it take you to put it together and do you have plans for another edition?
I wrote the book in the spring and summer of 2015, submitting it shortly before my wife became pregnant with our daughter… I was first asked to write a book on underwater photography in 2004. It took a long time for me to agree to do one. I'd written over 400 articles on underwater photography techniques before writing the book—so pulling it together was mainly a process of distillation. I wanted to write a book that would stand the test of time, was small enough to travel with, yet was packed with what people really needed to know and not padded out with what they don't or ideas too complex to be useful. It is also supposed to remind people why we love taking pictures underwater and to have some fun along the way. It has plenty of hidden jokes: Every time there is a slightly unusual choice of words, it means I've hidden a photographer's initials in the sentence—usually to remind them of some past misdemeanor! The book was written as a one-off and not intended to be updated. The only change I would make more than five years later is to add two spreads—one on blackwater and one on photogrammetry—both of which have become important topics since 2015. When I occasionally pick it up now and read a bit, I still think, "This is really good. Who wrote this?!"—which is a good sign! That said, I have had a clear idea for the sequel for a couple of years now. It is not next on my to-do list, but it will happen one day. It will very much be a companion book to Masterclass. I am not saying anymore for now—but I have written a full structure for it. I like the idea of doing it 10 years after the first one…

Details of World War II Bedford OYC trucks on Thistlegorm wreck, Egypt. Taken with the Nikon D4

Northern prawn close-up, Scotland, UK. Taken with the Nikon D7000

DPG: You are well known for extensive and in-depth camera reviews. What would be your preferred system if you had to choose one underwater camera setup in 2021?
To be honest I write far fewer reviews than I did, say 5–10 years ago. There are lots of reasons for this, one being that the gear now is pretty mature and exciting leaps in capability are rarer in cameras and housings. So reviewing is less exciting, too. That said, I am very enthusiastic about the recent progress in optics and lighting. These days, rather than write reviews, I tend to work with the manufacturers before products are released, particularly with gear that extends what we can do underwater. I've always turned down official ambassador roles with any of the companies (in some cases, I think this has been a mistake) so that I can maintain my independence when advising people on my workshops and also so I can work with whichever manufacturers are doing the most exciting stuff at the time. My current setup is the best one for my photography. If there was a significantly better one, I'd use it.

Saddleback anemonefish guarding eggs, Dauin, Philippines. Taken with the Nikon D4

Whale shark with sunbeams, Indian Ocean, off Sri Lanka. Taken with the Nikon D850

DPG: As well as being a professional underwater photographer, you also have a PhD in Marine Biology. How does a background in science help you to become a better photographer?
It's a yes and no answer. What you learn doing an undergraduate or postgraduate degree definitely informs who you are and how well you understand the ocean. And both of these things impact massively on how you choose to shoot. But rarely is any fact I learned during those years critical to getting a specific shot today. Far more valuable to an underwater photographer is the field-craft, the naturalist knowledge, that you build up spending time with and observing marine life (rather than just shooting what your guide tells you). People say I am always very lucky with cooperative marine life and particularly capturing behavior. Keeping your eyes open when you dive, watching and learning allows you to build that knowledge as a sixth sense. Knowledge is always faster than reflexes.

DPG: Your workshops are regarded as one of the quickest and best ways to improve your underwater photography skills—that must be very satisfying. What do you like most about teaching others?
Teaching is one of the most satisfying pursuits anyone can do—whatever the subject. That is especially true with talented and motivated pupils—which I am lucky enough to have joining me on my workshops. It is hugely rewarding seeing photographers improve and take photos they never dreamed they could capture. I am also very proud that so many of them have had so much success—we're closing in on 200 international photo awards won by images taken by the participants on my workshops. In short, I love just about every aspect of teaching underwater photography at the level I specialize in. I much prefer a workshop trip to a magazine assignment. Workshops are harder work, but you are much more in control of opportunities and it is less stressful.
With teaching, I really like the challenge of figuring out what are the most important skills people need help with, and then working out the best ways to teach them and dreaming up key phrases that will pop back into a photographer's head when they are in front of the subject underwater. People always tell me they hear my voice encouraging them when they are shooting—which is a good sign. Teaching also gifts me the possibility of visiting the best diving destinations around the world, working with the best operators, and going at exactly the peak time of year. Above all that, I have also made some wonderful friends. And during the last year when group travel hasn't been possible, it has definitely been the people I have missed more than the diving or photography.

World War II BSA M20 motorbike on wreck of the Thistlegorm, Egypt. Taken with the Nikon D5

Zoom blur of crescent-tail bigeyes, North Male Atoll, Maldives. Taken with the Nikon D850

DPG: Thanks to Covid-19, you have been busy making videos for Wetpixel discussing various dive related topics. Have you ever considered transitioning from photography to video underwater?
No. Shooting video does have far more opportunities than stills for a professional career these days, particularly here in the UK. The last decade has seen a boom in high-budget natural history productions, as ratings winners in the competitive world of streaming services. But my passion is for still imagery, which underwater has very different challenges and rewards.
Doing Wetpixel Live with Adam (Hanlon) has been great fun. The aim is to blend the information-packed photographer discussions you get on the Wetpixel Forums with a "chat down the pub" style—an unstructured and unedited take on pertinent underwater photography topics. Wetpixel Live is aimed squared at our niche community, so it will never get huge views, which means we can keep it free of annoying YouTube advertising. That said, we've racked up 50,000 views in six months and fortunately, we've had great industry support, who recognize that we're speaking to their very best customers, so hopefully it is financially secure for me and Adam to keep chatting long term.

Oceanic whitetip and friends, Rocky Island, Egypt. Taken with the Nikon D7200

DPG: You are also teaching online courses at Photography Experts. How do you teach underwater photography without getting wet?

Well, it is definitely much more fun when we can get wet, of course! Yes, I just started these in January and have already had four classes of 20 photographers sign up. The course I have put together is called Underwater Photography Reboot. It is a four-week online course designed to set people up for a photographically productive 2021. The course covers everything I feel is important on the four big topics of underwater photography: wide angle, macro, composition, and lighting. There is a huge amount of content. The structure is very different from my book or my workshops in the field. The teaching sessions (two hours each) are fully interactive and much more extensive than I'd teach on an evening on a workshop.
I feel confident covering so much because all the sessions are recorded and come with course notes; they are designed so that people can experience them live, comment and ask questions and then re-watch them when they need them to take it all in. On my workshops, I know how much people learn from each other, so we've kept the group size similarly small for the online course and worked really hard to encourage the group to interact. Each course has a private forum for sharing assignment images and also for chatting about gear and techniques. The feedback is super positive and there is a waiting list for the next one. In fact, they have gone down so well that I will definitely carry on running them post-Covid lockdowns.

Giant hawkfish detail, Socorro Island, Mexico. Taken with the Nikon D2x

DPG: What are your future plans and projects once we are able to travel freely and go diving again?
Most of all, I am looking forward to seeing people again, especially in the resorts and liveaboards I visit regularly. The pandemic has been tough for everyone, even those who haven't had a close encounter with the virus. I think every trip for the first year or two will feel like a fabulous reunion with the people and the marine life we love.
The project I am working on at the moment is a new book called Wild British Seas. The photography is complete; we're now working on finding a publisher and/or sponsors to make it happen, the way it deserves. It is not a specialist book, but instead a book for the public—anyone who visits the sea in our country and wants to know it better. Unusually, I am writing the book, but photographically it is a collaboration. The book tells the whole story of British seas, so I have teamed up with the best landscape photographers, bird photographers, macro, nature and wildlife shooters who have photographed our coast. Nobody has done something like this before; books never combine the best images of these different genres. The collection is packed with famous, award-winning images and is a real celebration of how Britain's best nature is under, on, next to and soaring above our seas.

Alex with one of his many camera systems!

To see more of Alex's amazing images and keep updated on his latest projects and workshops, check out his website, www.amustard.com.
RELATED ARTICLES
Be the first to add a comment to this article.
Newsletter
Travel with us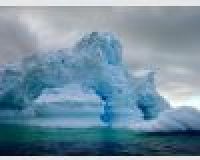 Antarctica
Plan Your Adventure >
Featured Photographer
Bruce Mozert
Expert Photographer
Bruce Mozert was born in Newark, Ohio on November 24, 1916. He had two sisters, Zoe Mozert (a famous pin-up artist) and Marsha (who did some hand modeling for Ponds Skin Cream). Bruce came to Florida in 1938 after leaving New...