Articles
Interview with Action-Photog Tim Kemple
DPG is always on the lookout for images and stories that will excite, motivate, and educate our readers. For this reason, we have decided to feature a non-diver in this interview as his images and motivations might just be the impetus one of our readers needs to create the next great image.

- Hergen Spalink, Editor

Dangling from rock ledges high above crashing waves is dangerous enough, but taking awesome photos at the same time? I'd rather be stuck in a downcurrent. Lucky for us, there are those out there that see these situations as photo-ops.
We are grateful to Tim Kemple, an extraordinarily talented professional action-sport and lifestyle photographer based out of Salt Lake City, for providing us with some inspirational, raw images and answering our questions.

DPG: You seem to have a unique voice to your photography, when would you say you discovered it and how have to worked to further define it throughout your career?

TK: Photography for me has always been a boxing match between either side of my brain. By its very nature, it forces the analytical to play nice with the creative. Some days one side wins the round so to speak. The best shoots for me are the ones when nothing seems to happen consciously, you are just creating on feel. Super fun when that happens.
DPG: Is there a destination that always delivers great shots for you?

TK: I've shot in Chamonix, France more times than any other location in the past few years. The access to high alpine locations, and a stunning surrounding are unlike any other place in the world that I've been.
DPG: You have an interesting balance of art and adventure in your images, which would you say you are most drawn to when creating an image?

TK: My favorite images are those that balance epic landscape with cutting edge athleticism. Both are equally important to my image. But I'd say the location begets the action most often. I find beautiful places and wonder… what could we do here?

DPG: Have you ever tried any other types of photography? How did that work out?

TK: For the last 13 years I've just captured my adventures, my friends, my peers. Not much else.

DPG: What location is still on your list to shoot?

TK: ICELAND. No question, or hesitation. Its on the calendar for June/July of next year and I can't wait!

DPG: I notice you have some "overwater-underwater" style shots, do you think you will ever get into underwater photography?

TK: You know that's a funny question because there is a homemade 'coupon' for "SCUBA Lessons Anywhere in the World" hanging at my desk. I'm making it my goal to do some dives this year… so where should I go? I have a housing for my cameras, so really its just me finding the time!

DPG: What is it about photography, and action photography specifically, that drives you to make your art?

TK: My photography is really visual storytelling. I want to tell unique stories that people remember, share extra special places, and give cred to the hard work of my friends. I have a perfectionist attitude, so my stories are never finished they just keep evolving.


Tim is based in Salt Lake City, Utah. To see more of Tim's work, visit his website TimKemple.com.
RELATED ARTICLES May 4, 2021 7:51 PM
Sandy Queenta
wrote:
<a href="https://megacanabisdispensary.com/product/icecapz/"> Where to order icecapz online?</a>
<a href="https://megacanabisdispensary.com/product/jungle-boys-strains/"> Best place to buy jungle boys.</a>
<a href="https://megacanabisdispensary.com/product/king-pen-gelato-500mg/"> Are you looking for king pen gelato?</a>
<a href="https://megacanabisdispensary.com/product/krt-carts/"> Best krt carts near me.</a>
<a href="https://megacanabisdispensary.com/product/lions-breath-carts/"> Best lions breath carts near me.</a>
Newsletter
Travel with us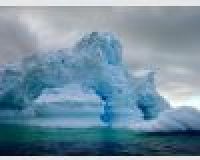 Antarctica
Plan Your Adventure >
Featured Photographer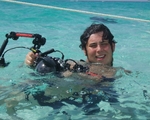 Joseph Tepper
Expert Photographer
I started diving at the age of ten and since that time have wanted to become a better photographer whether using a disposable Kodak waterproof (you know the blue ones) or my D300s. Last summer I received my dive-master in Grand...