Articles
Sailing with Sirens: Underwater Photography in Raja Ampat
Starting around October and finishing around February, millions of little silversides congregate on the reefs in Raja Ampat. All you need to do is find a nice coral foreground and wait for the shoal to come to you (Panasonic Lumix GH5, 14–42mm pancake lens, Nauticam WWL-1, dual Inon Z-240 strobes, f/7.1, 1/100s, ISO200)

Whether you're a seasoned underwater shooter or just starting out, I'm willing to wager you've heard about Raja Ampat—unless of course you've had your head under a rock. Raja's reefs are among the most biodiverse on the planet and arguably the most beautiful, giving this West Papuan archipelago a reputation as a mecca for underwater photographers. Immense plateaus of hard coral give way to slopes, walls, and ridges overflowing with colonies of soft coral and layer upon layer of sea fans. When talking about the abundance of life that thrives in Raja, "biomass" is usually the preferred adjective.
But just because there's no shortage of quintessential reefscapes bustling with marine life in Raja doesn't mean the shooting conditions are easy. After five consecutive years of working as a photo/video pro in the region and watching people of all skill levels struggle to encapsulate the underwater beauty of area—myself included—I would confidently argue the opposite. The reef scenes are vast and it's difficult to know just what to frame, visibility is an issue at times, and just the general onslaught of subjects can be overwhelming. This is not to dissuade anyone who has their heart set on diving Raja Ampat; I'm simply trying to offer a bit of insight for those less familiar with the area. Also, you should never not do something just because it might be challenging. Fact.

Raja Ampat also happens to be a fantastic place for aerial photography, allowing you to discover hidden lagoons and reefs you would have never seen otherwise (DJI Mavic 2 Pro)

This is not a place you want to casually rock up to with your camera, at least if you're hoping to take home your own version of those epic Raja photos you've been drooling over in the magazines and forums. Some advance planning is advised, particularly with regard to the itinerary of your trip, the types of photos you hope to achieve, and what equipment you're going to bring. With my most recent Raja Ampat visit behind me—a truly awesome trip on the spectacular Indo Siren liveaboard—I'd like to talk about some of the considerations that allowed me to get the most out of the experience.

S/Y Indo Siren: There's no better way to dive Raja Ampat than on a boat built in the local Indonesian style known as a "phinisi"
The Conditions
There seems to be a misconception about Raja Ampat having ultra-clear water. That's always one of the first things people mention after their first day of diving. Keep in mind that this is one of the world's most biodiverse marine ecosystems, so there needs to be a lot of food in the water to feed vertebrates and invertebrates alike. The visibility hovers in the 50 to 70 foot range and there's a certain density of particulates in the water that you'll need to be mindful of, especially where backscatter is concerned.
Something else to keep in mind before you go is the moon phase during your scheduled trip. I think we can all agree a little current is good, as it opens up the coral polyps and brings in the schools of fish. However, if the current is too strong, it can be a bit of a challenge to hold your position while taking photos. Also, at least where cleaning mantas is concerned, I've noticed they seem to be more inclined to indulge in their cleaning behavior when the current is easing up, as I can imagine it requires more energy for them to hover above a cleaning station when the current is pumping. As such, I would recommend a half moon for the optimal underwater conditions.

My preference for photographing mantas is to try and incorporate the stunning topography into the scene. In using only natural light, I don't irritate the manta with with the blitz of my strobes, and also reduce any annoying backscatter when the water is not sparkling blue (Panasonic Lumix GH5, 14–42mm pancake lens, Nauticam WWL-1, f/6.3, 1/100s, ISO400)

Using the dark shadow cast by the wall of the island, I was able to get a really nice gradient of blues despite only being in six feet of water (Panasonic Lumix GH5, 14–42mm pancake lens, Nauticam WWL-1, dual Inon Z-240 strobes, f/7.1, 1/125s, ISO250)
The Gear
Given Raja Ampat's biodiversity, you have plenty of photogenic material to choose from, depending on your preference. Raja is home to at least six different species of pygmy seahorse and just about every type of nudibranch and reef fish imaginable. But it's the wide-angle stuff—huge reefscapes and large marine life like mantas and fish schools—that are the dominant subject matter—at least where day dives are concerned—and it is my strong recommendation that you pack your widest lens, ideally something that produces sharp edges even at larger apertures.
If you think you can get away with just bringing a rectilinear lens like a 16–35mm, you might regret your choice the moment you line up your first oceanic manta with an 18-foot wingspan! Also, if you can spare the space and additional weight, a nice wide port is great to have, since the combination of shallow reefs and stunning above-water landscapes provide the perfect setting for split shots.

The best place to find turtles in Raja is in the shallows, where they come to feed on the sponges and soft coral (Panasonic Lumix GH5, 14–42mm pancake lens, Nauticam WWL-1, dual Inon Z-240 strobes, f/7.1, 1/80s, ISO250)

There are lots of opportunities for reef scenes with these glassfish. Just be mindful of your strobe placement as these little fish are highly reflective: move your strobes out wide with a slight outward angle (Panasonic Lumix GH5, 14–42mm pancake lens, Nauticam WWL-1, dual Inon Z-240 strobes, f/6.3, 1/80s, ISO320)

The prolific marine life in the area means that there are plenty of macro opportunities, as well, so by all means pack a macro lens or two. Since most people already have pygmy portraits etched into their minds, the larger focal length, the better, as pygmies are frustratingly small. Blue-ring octopuses are a special find along with a healthy supply of unique gobies and blennies, many of which can only be found in Raja.

While blue-ring octopuses are a crazy sort of beautiful, they can be tricky to photograph since they are nestled right in the reef and rubble. For a quick and easy shot, use a shallow depth of field to turn the chaos behind it into something a bit more pleasing (Panasonic Lumix GH5, 45mm macro lens, dual Inon Z-240 strobes, f/4.5, 1/250s, ISO100)
The Diving
Raja Ampat is a massive area that comprises more than 600 islands. It may not look that big on a map, but if you compare Raja with Komodo National Park on the same map, for example, that should give you some perspective. While Komodo can easily be dived in a week without missing any of the hot sites, Raja Ampat would take the better part of a month, if not longer. Indeed, one of the most exciting things about Raja is that it still hasn't been fully explored—new sites and species are being discovered every year. That being said, it's a good idea to choose an experienced operator that has been in the area for many years and whose itinerary includes a tour through all Raja's different regions.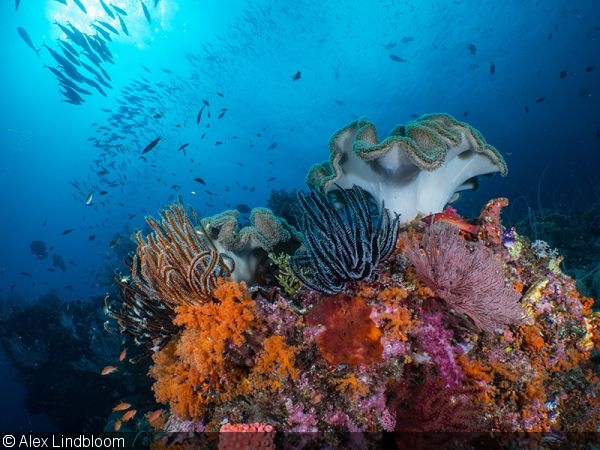 Colorful bouquets of coral are everywhere in Raja so don't settle for the first one you see: Wait for one with some action happening behind it (Panasonic Lumix GH5, 14–42mm pancake lens, Nauticam WWL-1, dual Inon Z-240 strobes, f/9, 1/250s, ISO125)

On most sites, there is always a school of fusiliers being hunted by jackfish, which routinely scare the fish down to where you're waiting on the reef. It's a good idea to check your exposure beforehand with a few test shots so you only have to point and shoot when the action happens (Panasonic Lumix GH5, 14–42mm pancake lens, Nauticam WWL-1, dual Inon Z-240 strobes, f/7.1, 1/100s, ISO320)

Raja Ampat, which translates to the "Four Kings" in Indonesian, is technically divided up into four territories based on the four main islands: Waigeo, Batanta, Salawati, and Misool. To keep things simple, though, most people generally refer to Raja as the North, Central, and South. Each of these different areas offers a different style of diving and subject matter unique to that area, and no area should be skipped—particularly the south.
One of the reasons why joining the Indo Siren has been such a pleasure—aside from the luxurious rooms, well-organized camera stations, complimentary nitrox, and free beer—is the fact that our 10-night trip allowed us to spend a proper amount of time in each of these areas. There are many operators out there who may try to sell you on the idea that the best diving is in the north, but really what they are saying is they want to save fuel and money by not taking you to Misool in the south, which is widely regarded as Raja's most iconic region.

While everyone was scrounging around for a pygmy seahorse, my buddy and I spent our entire dive on this lovely patch of reef with the fish whizzing past (Panasonic Lumix GH5, 14–42mm pancake lens, Nauticam WWL-1, dual Inon Z-240 strobes, f/7.1, 1/125s, ISO160)

This is one of the most classic Raja photos. Soft coral, sea fan, and a diver swimming through the famous Boo Window—formerly known as Boo Windows before a storm knocked out the central column. Now it's a whole new photo! (Panasonic Lumix GH5, 14–42mm pancake lens, Nauticam WWL-1, dual Inon Z-240 strobes, f/7.1, 1/80s, ISO200)
The South
The diving in the south takes place on the longer chains of islands that stem from the southeastern side of the island of Misool. The serene above-water landscape is characterized by a sprinkling of hundreds of karst islands of all sizes, while beneath the calm waters lies a somewhat more chaotic environment. It's a world flush with giant gorgonian sea fans and brilliant bouquets of soft coral, schools of fish charging in every direction, and breathtaking topography where windows and overhangs are the backdrop to the entire scene.
For macro shooters, it's pygmy seahorse heaven, with the abundant sea fans hosting at least six different species. For those that prefer interactions with creatures that are actually visible to the naked eye, it's one of the few places in the world where you can encounter giant oceanic mantas and reef mantas cleaning side by side. While pygmy seahorses and mantas are the mascots of Misool, they are by no means the only inhabitants. Large Napoleons cruise in the blue waters with three different species of reef shark, while walls of batfish slowly make their way from one dive group to another. With Misool being a 12- to 13-hour journey from Sorong, the point of embarkation, the number of dive boats in the area is limited significantly, as many operators stay in the north to save on diesel and cash.

There are plenty of sea fans to choose from, so make sure you select a good one. Some are just too big to illuminate properly, not to mention limiting your compositions. A medium-sized one in a color that complements the blue water works great (Panasonic Lumix GH5, 14–42mm pancake lens, Nauticam WWL-1, dual Inon Z-240 strobes, f/7.1, 1/160s, ISO250)

Unless you're a biologist trying to document a new species of reef fish, or an expert on pygmy seahorses, I would strongly suggest saving the macro lens for the night dives and staying wide for day dives in the south. Don't get me wrong, the number of unique fish species is pretty spectacular, but most of these macro subjects are so buried in the dense reef that it's extremely difficult to properly photograph these minute subjects without tearing out a few sea fans. Not to mention, if you spend the whole dive with your head stuck in the reef, you'll miss the big picture, which—in my opinion—is far more impressive. Taking a macro lens on a reef dive in Misool is like going to Yellowstone and photographing grasshoppers—you'd be missing the hordes of bison and the general grandeur of the area.
If you really must capture some pygmies, however, talk with the local guides who know what site offers the best opportunity for the shot you're after, and give yourself one or two afternoon macro dives to suppress your urges. Fair warning though: The ocean loves putting on once-in-a-lifetime panoramic displays when it hears a 105mm and +15 diopter locking into place…

On this one bommie, there are two sea fans, which most likely have seahorses. These are the types of situations you need to think about in advance and ask yourself which would you prefer—an epic reef scene or another pygmy photo? To each their own (Panasonic Lumix GH5, 14–42mm pancake lens, Nauticam WWL-1, dual Inon Z-240 strobes, f/7.1, 1/250s, ISO320)

My personal preference for diving the south—which I believe maximizes the chances for those classic reef scenes full of fish—is to stay not much deeper that 50 feet and on the up-current side of the island, as this tends to be where the big schools congregate and the reef is most impressive with the light. The one exception I would make in my shallow water preference would be anytime there is a ridge. Quite a few of the sites in Misool have a ridge that extends from the slope or wall, and this is where I try to get to for the first part of the dive. The reason is that a lot of the larger marine life will congregate here—including mantas, which like to use these ridges as cleaning stations.

Proof that the reefs reach to the surface: Reflections should always be on your mind anytime you're diving in Raja (Panasonic Lumix GH5, 14–42mm pancake lens, Nauticam WWL-1, dual Inon Z-240 strobes, f/7.1, 1/80s, ISO250)
Central
After several days in the south, most boats will move up into central Raja in an area knows as Pianemo (or Penemu). A much smaller area than Misool, Pianemo consists of one larger island with a viewpoint to that classic Raja Ampat lagoon system, plus a couple of smaller islands. The reefs here a slightly different from what you will experience in the south in that there is much more of a mixture between soft coral, sponges, and stunning hard coral plateaus up to the surface. Similar to the south though, the marine life is varied and prolific with several sea mounds hosting some large schools of barracuda and jackfish.
I still advise keeping the wide angle attached for the day dives—no matter how much you may be temped by the pygmies. The sea mounds offer some exceptional opportunities for combination shots with reef in the foreground and a fishy melee above. Plus, now that we have moved away from the south, we are in wobbegong territory. Once again, with the ridges and sea mounds as the exceptions, I keep a shallow profile. Pianemo has some staggeringly beautiful shallow hard coral reefs that extend for hundreds of feet in all directions. In situations like this, I highly recommend turning off your strobes, selecting a custom white balance, and make use of the sun illuminating the entire reef.

The visibility in the central areas is oftentimes quite a bit better than the north or south—for whatever reason. Take advantage of the situation and include more of the fishy blue water with your reef scene (Panasonic Lumix GH5, 14–42mm pancake lens, Nauticam WWL-1, dual Inon Z-240 strobes, f/7.1, 1/250s, ISO250)

By using a custom white balance and the power of the sun, we get a reef scene where the color extends well beyond the reach of even the most powerful strobes (Panasonic Lumix GH5, 14–42mm pancake lens, Nauticam WWL-1, f/8, 1/125s, ISO320)
The North
Despite not actually being the true north of Raja Ampat, the area that is widely regarded as the north is actually just a bit east of Pianemo. In terms of variety of dive sites, the north has a lot more to offer when compared to the Misool and Pianemo. Though the sites may not be as consistently beautiful as Misool, for example, there is no shortage of unique imagery to be captured. With the Indo Siren itinerary, you can expect to spend several days exploring this diverse area and diving around popular manta cleaning stations, exploring one of the few mangrove systems to grow right out of a reef, meander beneath village jetties, or drop in on submerged sea mounds full of fish—and hopefully more mantas.
As you may have already guessed, I'm going to recommend you hold onto that wide angle. Though there may be some interesting fish life—crab-eyed gobies, pajama cardinalfish, and yes, more pygmies—I still don't see much justification for macro when you are beneath a jetty swirling with fish or immersed in one of the most unique mangrove systems in the world with unlimited wide-angle potential. That being said, the Indo Siren's schedule includes some pretty exceptional muck dives in front of a few of the villages where you can finally relieve some of that tension built up over the neglect you've been showing your macro rig.

Even on those days where the sun isn't making an appearance and natural light opportunities are lacking, the shallows still offer lots of opportunities for flash photography—one option being reflections (Panasonic Lumix GH5, 14–42mm pancake lens, Nauticam WWL-1, dual Inon Z-240 strobes, f/7.1, 1/250s, ISO250)

The mangroves can be something of a low-light scenario, especially on cloudy days, so make sure to allow a lot of light in and mix in a bit of strobe light. This should help bring out the darker areas deeper in the forest (Panasonic Lumix GH5, 14–42mm pancake lens, Nauticam WWL-1, dual Inon Z-240 strobes, f/6.3, 1/60s, ISO400)

Similar to the rest of Raja, there are some great shallow water opportunities, particularly when it comes to the mangroves and jetties. For these types of sites there is no reason to go deeper than 20 feet. However, when it comes to several of the sea mounds, sloping reefs, and ridges, there are some very good arguments for spending some time in the deep. The primary reason is the big schools of lined sweetlips that reside at the cusp of recreational dive limits. Raja Ampat is one of the few places in the world where this species predictably congregates in such large numbers, and you don't want to miss out on an opportunity to snag a few shots of this highly photogenic ball of fish.
Another reason to spend time in the deep is that most of the sites bottom out anywhere from 60 to 90 feet, with the seabed changing to a mixture of sand and large coral bommies. This combination of a softer substrate punctuated by the hiding places beneath large coral heads is the perfect place to look for larger stingrays like the marbled ray, or more commonly, wobbegongs.

I have yet to get a photo of these sweetlips that I'm completely happy with. Yellow is a tricky color as it goes green as soon as the light from the flash drops off. Plus, the size of the school is massive! (Panasonic Lumix GH5, 14–42mm pancake lens, Nauticam WWL-1, dual Inon Z-240 strobes, f/10, 1/15s, ISO400)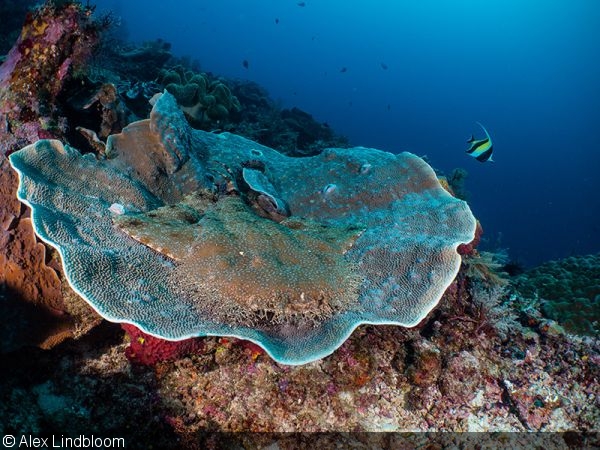 If you're lucky, you'll find a wobbegong lying on the reef—rather than tucked under a coral head. Then comes the tricky part of photographing a flat subject with a wide-angle lens. I was hoping for that school of fusiliers to swim past in the background, but all I got was a lone bannerfish (Panasonic Lumix GH5, 14–42mm pancake lens, Nauticam WWL-1, dual Inon Z-240 strobes, f/3.5, 1/160s, ISO200)
Final Thoughts
Preparation is paramount in order to meet the goals that you set out for yourself and your photo-venture, wherever it takes you. However, given the diverse nature of Raja Ampat—not to mention the amount of time spent traveling to get there—a bit of extra preparation is definitely warranted. Even after the 1,200 or so dives I've done in Raja over the past five years, I'm still making plans for how I'm going to approach the next trip. Raja is a massive area boasting an almost endless number of dive sites, with more being discovered every year, so no matter how impressive your preparation skills are, you can be sure your personal photographic goals won't be fulfilled in one trip—no matter how many winning shots you get.
Fortunately, Raja Ampat isn't going anywhere anytime soon thanks to the protective efforts made by the local government and marine conservation programs. With the Indo Siren being one of the steadfast operators in the area, we can all take some comfort in knowing that we will always be able to come back to Raja, jump aboard a vessel specifically crafted with divers and photographers in mind, and set out on another journey through the "Four Kingdoms" for that never-ending hunt for the perfect shot.

Though this bommie was clearly too big to light up, I tried to showcase this particular scene by hitting the glassfish and golden sweepers with the strobes to bring out their color while waiting for the orange spot trevally hunting the small fish to come into frame (Panasonic Lumix GH5, 14–42mm pancake lens, Nauticam WWL-1, dual Inon Z-240 strobes, f/7.1, 1/250s, ISO200)
RELATED ARTICLES
Be the first to add a comment to this article.
Newsletter
Travel with us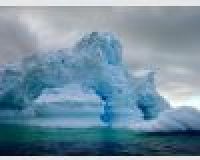 Antarctica
Plan Your Adventure >
Featured Photographer
Reinhard Dirscherl
Expert Photographer
Reinhard Dirscherl, born in 1964, is a self-employed photographer, lives in Munich and is dedicated to travel and underwater photography. He was born in Oberpfalz (a region in Bavaria) and he lives up his photographic ambitions...