Articles
Hunt for the Pinnacle: The Anilao Show – Part I
"No plan survives contact with the enemy" – Helmuth von Moltke

In 2018, Fata Morgana Media set out to produce a video series showing unseen and different angles on Anilao in the Philippines. The area is one of the most popular diving spots around, and it has been very well established for a long time. Ram Yoro and I figured we already knew everything there was to know about the dive sites, so we decided to write a dive guide for the area. As it turned out, over the course of producing the book, we found there was a lot of Anilao still left to be discovered.
The idea behind this series was to fill in the gaps we felt were left by the book and to promote the book while we were at it. There was a lot of enthusiasm for the idea, and before we knew it, the tail was wagging the dog. A lot of people wanted to help and be involved in the project, and we were soon coordinating multiple camera crews and production sites.
Now, Fata Morgana Media is a media production company, but our focus had been on books up to that point. We had to learn on the fly and figure things out quickly. This episode was our first, and it encapsulates a lot of our lessons learned. I want to share this, and some of the lessons we learned, so as to give others the confidence to go out and shoot videos that are longer than the regular short vacation sequence set to a favorite song.
Here then are some of our lessons learned. As each new episode comes out, you can see how we applied these lessons, and I'll also provide more insight into the challenges we faced and what we did to overcome them.

The Five-to-One Rule
When you shoot a still, it is nearly a finished product. Even the most serious post-production work on an image takes at most an hour—well, maybe more if you are doing ambitious digital art. However, for most shots, you can go from shot to sharing in a matter of minutes. As you venture into video, get ready for a very rude shock.
For every minute of video you shoot, you are creating a huge amount of post-production work, and with a video, you must do editing and post. Sure, you can upload a single .mov file to Instagram, but nobody wants to see a single cut that lasts 10 minutes. If you have multiple clips, you must go into post—it's just that simple.
For this 22-minute episode, we shot almost five hours of raw footage. That is a lot of editing work that took, on average, five minutes to edit in post for each minute of video shot. Simple math: five hours is 300 minutes, and that times five is 1,500 minutes, or 25 hours. Talk about a lot of editing!

The familiar coastline of Anilao still holds many secrets waiting to be discovered
The Fifty-to-One Rule
Bad news: That five-to-one rule only applies to the raw edit—meaning the actual collection, cutting, and creation of a final timeline. You still need to post-process it! The final phase of post is to apply color correction, do exposure fixes, apply graphic effects, and finally render the whole thing.
In this episode, we had seven different cameras shooting different formats! This played hell with this part of post. The assembly of the footage was time-consuming, but meshing them all together was incredibly challenging. We shot the following: GoPro HERO4, GoPro HERO6, Paralenz, Olympus OM-D E-M1, Panasonic Lumix GH5, Nikon D5100, and DJI Mavic Pro. The mistake we made, without realizing it, was that we were shooting in different formats. Some clips were in 1080p with 8-bit color, and others were in 4K with 10-bit color, some clips were shot in a flat profile, and some were automatically processed on the device. The bottom line is that this created an unnecessary headache in post.
The lesson here is that you should settle on a standard format—which will be dictated by your least powerful camera. Half our cameras couldn't shoot 4K, so the solution should have been to shoot everything in 1080p. The second part of this lesson is to try and shoot everything as flat as possible. A flat profile is like a RAW file in stills: It is not appealing to look at; it is designed for post. If you have all flat profiles from multiple cameras, then you can seamlessly apply color correction. However, in our case, we had to go back and manually flatten a lot of footage in post and then apply uniform color correction to it. Do not try this at home: It never turns out exactly right and it is ridiculously time-consuming.
The fifty-to-one rule means that for every minute of footage in your final timeline, expect to spend at least 50 minutes editing it in post. We had a 22-minute show, so the post corrections took 1,100 minutes (actually a lot more because of our multiple format problems). That is almost 18 hours, and when you add that to the 25 hours it took us to edit, you can see the show should have taken 43 hours. The bad news for us was that this was all new, so as we blundered along, the process took several times as long.
We haven't gotten into audio at all, but that is discussed in another episode. So, finally, here is our end product!

RELATED ARTICLES
Be the first to add a comment to this article.
Newsletter
Travel with us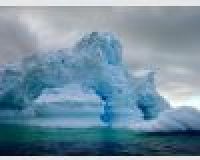 Antarctica
Plan Your Adventure >
Featured Photographer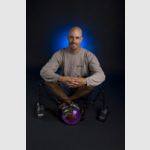 Ethan Daniels
Expert Photographer
Ethan's interest in marine ecology and photography began during the summers of his youth in Cape Cod, Massachusetts. Upon completing his graduate degree in biology at the University of Guam Marine Lab he made the permanent...