Articles
Sneak Peek: "A Helping Hand"
"A Helping Hand" is an upcoming short film that documents turtle conservation efforts

As divers, we are fortunate to experience an environment that a huge percentage of other individuals will never see. We are explorers and documenters of the final frontier, the ocean.
With the time and effort spent experiencing the ocean and its inhabitants, it is hard not to develop a sense of compassion for this delicate world. As the love grows, we naturally want to promote conservation efforts. But how can we accomplish this for ourselves and future generations?

With a little effort and love, we can make a positive impact on the marine environment
A Helping Hand
In Grand Cayman, dive companies and conservation groups are always looking for ways to positively impact the marine environment. Recently, Cayman Turtle Centre and Cayman Turtle Divers partnered up for an especially emotional—and photographically poignant—project. In an effort to bolster local turtle populations, volunteers spend several days a month transporting turtle hatchlings far offshore to be released into the wild.

To be sure, such efforts are valiant in their own right. However, as an underwater visual storyteller, I also see the potential to document this project through stills and film. The goal is twofold. First, we want to gain visibility and support for a cause that is critically important to our Cayman home. But we also hope to inspire viewers across the globe to engage in similar conservation efforts in their own communities.

A volunteer releases young turtle hatchlings into the big blue

With those goals in mind, I had the great opportunity to capture the behind-the-scenes story of the baby turtle releases in recent months. The end result—a short film called A Helping Hand—is still in the final stages of production. But here's a sneak peek at this totally tubular turtle tale.

A teaser trailer for the upcoming short film "A Helping Hand"
Releasing Baby Turtles
Sea turtles have long been a ubiquitous sighting in Caymanian waters. Hawksbill turtles live on our reefs all year long. Loggerheads and green turtles migrate many miles to return to Cayman's beaches for mating and egg-laying.
Our release efforts have focused largely on the green turtle, which is currently listed as endangered or threatened depending on the specific population. The green turtle's greatest threat comes not in the form of a hungry tiger shark but from anthropogenic activity. Reduced nesting space from human development, poaching, and pollution are all primary threats to the green turtle population.
These challenges are overcome with a little persistence and some extra engine horsepower. By releasing the hatchlings miles offshore, we get them past the coral reef environment, which is riddled with predators. After surviving their first moments in the ocean, the tiny turtles desperately need food and shelter.

The turtles are vulnerable at such a young age and must be carefully released for the best chance to survive and reproduce

A young turtle takes its first strides in the ocean

Instead of releasing the turtles near shore, the volunteers opt to head out to the open ocean where patches of sargassum seaweed offer shelter and food

That's where the sargassum comes in. These huge patches of seaweed accumulate as they are pushed by the trade winds. Sargassum is a great place for the hatchlings to take shelter. They are also able to find nourishment in the seaweed as they stay safe from potential predators lurking below.
To date, we have successfully released more than 500 baby turtles into local waters. The net outcome is hard to know, as it will take years for these turtles to reach reproductive maturity. The hope is that many years from now, we will see these guys and gals returning to the white sand beaches of the Cayman Islands to start the circle of life all over again.
A Helping Hand will be released in early 2019. Until then, you can follow our Instagram and Facebook pages as we document giving a helping hand.

The project has released more than 500 baby turtles back into the ocean

What will the future hold for these tiny turtles? Only time will tell

---
About the Author: Chase Darnell is an award-winning underwater photographer and filmmaker currently based in Grand Cayman with Cayman Turtle Divers. He is a proud Ikelite Ambassador. With the crystal clear waters of Cayman at his full disposal, Chase is in the water daily with a camera in hand to document his experiences. He accounts his images to a simple theory: "More hours in the water equals more life-changing experiences." For more of his work, visit his website.
RELATED ARTICLES
Be the first to add a comment to this article.
Newsletter
Travel with us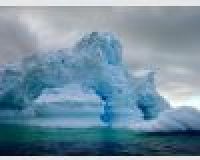 Antarctica
Plan Your Adventure >
Featured Photographer
Peter Verhoog
Expert Photographer
Peter Verhoog is one of Europe's most acclaimed underwater photographers, based in The Netherlands. He was born in 1955, leant to dive in 1976, and took his first underwater photographs in 1978. During his journeys he...