Articles
Underwater Photographer's Guide to GoPro: Choosing the Right Accessories
By Joe Tepper, October 7, 2014 @ 12:00 PM (EST)
It's hard to step onto a dive boat without seeing at least one of the latest GoPro HERO models. For some, GoPros are their primary video and stills camera, while others attach their GoPro to a large DSLR or video rig to record additional footage. Depending on how you want to use your GoPro, there's a myriad accessories out there to choose from.
In the first in a series on using GoPros underwater, we lay out a comprehensive guide to the best GoPro accessories to help you build a GoPro rig that best suits your needs. The guide is divided into sections corresponding to five accessory categories, with a final section detailing various complete systems to suit your budget and needs—from bare bones to the mack daddy of GoPro systems.
1. Trays and Arms
Perhaps the most important accessory for using a GoPro on its own underwater is a solid tray and arm system. Using a tray works to stabilize the mounted camera, especially when it is compact in size. For video, this is crucial for producing smooth footage. A tray also provides point of attachment for arm and lighting options.

Backscatter GoPro Double Handle and Tray
For travelers who want a slim, lightweight tray option, Backscatter's GoPro Double Handle and Tray is constructed from lightweight, durable aluminum. It features custom foam grip for user comfort while working to keep footage steady. There are also mounting options for a tripod on the bottom and flex arms on the side. MSRP: $59 | www.backscatter.com
Ultralight Single Tray and Handle
Ultralight makes a compact single handle tray for photographers looking to add stability without extra mass. The handle also allows for the possible attachment of a single, continuous video light. MSRP: $75 | www.ulcs.com

Equinox GoPro Camera Trays
Equinox makes a variety of tray options for GoPro underwater users—including single/double handle. Machined from an ultra-rugged polycarbonate blend, the trays are lighter than most metal options and feature handles with a comfortable silicone grip. The handles also come in a version with 1" inch balls for direct mounting of lights. MSRP $62–83 | www.equinoxhousings.com
Ikelite Steady Tray for GoPro
Constructed from precision-machined aluminum, Ikelite's Steady Tray for GoPro works to stabilize the camera and minimize shaky footage. Twin handles add extra stability along with the ability to mount dual video lights. MSRP: $150 | www.ikelite.com
2. Lighting
Artificial lights help bring back color and detail lost in the water column. While having a tray with handles is a great start for producing smooth video, it also provides the opportunity to attach continuous lighting options. Continuous lighting can also be used effectively for capturing still, underwater photos with the GoPro. Video/photo lights come in a variety of outputs (lumens) and sizes.

Fantasea Radiant 1600
Fantasea's Radiant 1600-lumen video light doubles as a GoPro video light and a dive/focus light when needed. It features a beam angle of 110 degrees and a burn time of 50 minutes at full power. MSRP: $360 | www.fantasea.com
Ikelite Vega
Designed specifically for divers using GoPros as a primary video/stills camera, Ikelite's Vega fits 2200 lumens into a slim form to help make colors and detail pop in your GoPro footage. MSRP: $550 | www.ikelite.com
Light and Motion Sola 1200 Video Light
At one quarter the size of most other 1200-lumen video lights, the compact form of the Light and Motion Sola 1200 video light is ideal for space-saving GoPro users. The video light has a burn time of 70 minutes on full power, with options for flood or spot beam. The light features a built-in lithium ion battery that can be charged with external charge ports. MSRP: $599 | www.lightandmotion.com
iTorch Venom 38
If you find yourself needing extra light, consider the i-Torch Venom 38. Packing 3800 lumens into a 14-ounce form, the Venom 38 features a wide 140-degree beam and a burn time of 60 minutes at full power. As an added bonus, it features an ultraviolet mode for filming hidden fluorescent colors on the reef. MSRP: $749 | www.itorch.ca
3. Filters
Video lights are a great solution for bringing out color and detail. However, more than an even arm's length away from your camera, the water column dramatically lessens the effects of the light. That's why to produce colorful wide-angle and medium GoPro video, using filters is a must. Filters work by filtering out blue and green light, allowing more red light to reach your GoPro's sensor. Because light wavelengths are absorbed differently as you go deeper underwater, unique types of filters are required for certain depths.

Backscatter's Flip3.1
Backscatter began making GoPro accessories when the GoPro ignored the needs of underwater photographers—producing the first housing that properly focused underwater. Their dedication for producing GoPro accessories dedicated specifically to underwater continues with their Flip3.1 filter system. Allowing photographers to easily switch between two or more types of filters, the Flip3.1 is easily installed on any GoPro proprietary housing. The Flip3.1 system comes with the DIVE filter and can be used with several optional specialized filters (see below). MSRP: $69 | www.backscatter.com
Filter Options (MSRP: $20 each)

55mm filters (MSRP: $25 each)
Backscatter also produces 55mm threaded versions of their Flip color correction filters: SHALLOW, DIVE, DEEP, and GREENWATER (forthcoming). They can be threaded onto the front of a Close-Up Lens or Macromate Mini (see Wet Lenses), or used with the Flip3.1 system via an adapter.

Backscatter Top Flip
For those who already have the Flip3.1 system for their GoPro, adding a Top Flip gives the option of more easily switching between two different types of filters, or combining multiple filters for more precise underwater colors. MSRP: $40 | www.backscatter.com
4. Wet Lenses
GoPros gained so much popularity—in part—for their great field of view (upwards of 150 degrees). While this is great for capturing wide angle, it is less ideal for capturing smaller, macro critters. Luckily, there are a few options out there for capturing macro and super-macro with your GoPro.

Backscatter Macromate Mini
SLR users have been using Backscatter's Macromate diopter for years to capture macro underwater subjects. Now, GoPro users can capture razor-sharp images of macro subjects with the Macromate Mini. Screwing easily into the Flip 55mm thread adaptor, the Macromate Mini allows the GoPro to focus precisely within three inches of the subject. MSRP: $89 | www.backscatter.com
Backscatter 55mm +10 Macro Lens
With the +10 macro lens, you can get closer to medium-sized subjects than with the normal GoPro lens. Easily installed into any 55mm thread, the +10 lens allows the user to come within eight inches of their subject—making it perfect for fish portraits. MSRP: $20 | www.backscatter.com
5. Mounts
For photographers who want to use the GoPro to passively record video while focusing on their still photography, there are several mounting accessories to choose from.

Ultralight GoPro Ball and Hotshoe Mounts
Although popular as primary video cameras for many divers, many still camera users have also adopted GoPros as a way to simultaneously record video while they take still images. Ultralight makes two mounting solutions for mounting a GoPro to a camera housing: hotshoe and ball mounts. The former allows users to attach the GoPro directly to the hotshoe of their housing, while the latter allows the user to clamp the GoPro to any other one-inch ball (such as on a tray or arms). MSRP: $25 | www.ulcs.com
Gorilla Pod Action Tripod
The compact and flexible Gorilla Pod has long been a choice for underwater photographers for mounting small cameras and lights on uneven surfaces. Now, you can attach your GoPro to produce stable, professional-looking close-up video. MSRP: $40 | www.joby.com
Quik Pod Ultra for Go Pro
Sometimes you don't want to put your expensive camera rig in a dangerous situation—say, into a shark's mouth. Using the Quik Pod Ultra polecam is ideal for sticking your GoPro into hard-to-reach (or don't-want-to-reach) locations. The pole is fully salt-waterproof and extends to 53 inches. It also has a built-in selfie mirror—if that's your thing. MSRP: $70 | www.quikpod.com
6. Suggested Systems
BARE BONES SYSTEM – Backscatter Handle and Tray plus Flip3.1
At the very least, to shoot stable video you'll need a single-handle tray for stabilization. The Backscatter GoPro Handle and Tray provides this stability in a lightweight, affordable form. Even if you don't want to invest in expensive video lights, adding Backscatter's Flip3.1 DIVE filter will bring back an impressive amount of color and detail between 20 and 50 feet. MSRP: $118 | www.backscatter.com
Backscatter GoPro Handle and Tray
Flip3.1 System (includes DIVE filter)
STARTER SYSTEM – Fantasea Radiant 1600 Lighting Set
For those looking for a less-expensive—yet complete and reliable—GoPro setup, Fantasea offers the Radiant 1600 Lighting Set. It comes with everything you need to get started with basic GoPro underwater video and stills. MSRP: $506 | www.fantasea.com
Blue Ray Single Tray
Flex Arm 30cm
Radiant 1600 Video Light
BlueRay YS Mount A
GoPro Tripod Adaptor A
2 x 18650 Rechargeable Battery
18650 Battery Charger
Fantasea Pro Bag

PROSUMER SYSTEM – Backscatter Flip3.1 Macromate Mini Combo Pack with Light & Motion Sola 1200
When you're ready to take your GoPro footage to the next level, Backscatter's Flip3.1 Macromate Mini Combo Pack with Light & Motion Sola 1200 offers the stability of a single hand tray, versatility of the Flip3.1 filter system, and power of the Sola 1200 video light. MSRP: $932 | www.backscatter.com
Flip3.1 MacroMate Package
Flip3.1 Neoprene Pouch
Light & Motion Sola 1200 Light
Backscatter Flexarm
Backscatter Handle and Tray

PROSUMER SYSTEM – Backscatter Flip3.1 Macromate Mini Combo Pack with Venom 38
To separate your GoPro footage from the amateurs, having beaucoup lighting is key. Attach a Venom 38 video light (3800 lumens) to the Ultralight Tray to light up wide-angle and medium scenes. All that light will allow you to shoot some detailed macro as well, so add on the Flip3.1 MacroMate Mini Combo, which comes with all the filters and specially crafted macro lens. MSRP: $1089 | www.backscatter.com | www.itorch.ca
Flip3.1 MacroMate Mini Combo
Ultralight Tray
iTorch Venom 38
PRO SYSTEM – Vega Dual Lighting Kit with Flip3.1 Macromate Mini Filter Combo
If you just can't settle for anything less than the ultimate GoPro setup, consider our mack daddy setup: Ikelite's Vega Dual Lighting Kit with Backscatter's Flip3.1 Macromate Mini Combo. Each Vega light boasts 2200 lumens, while the Steady Tray release handles feature the same craftsmanship as Ikelite's SLR trays. To get the most out of your GoPro footage, the Macromate Mini Combo package includes all the filters and wet lenses you'll ever need. MSRP: $1550 | www.backscatter.com
Aluminum Steady Tray
Mount for GoPro
Left-hand quick release handle
Right-hand quick release handle
Pistol grip
(2) Vega video + photo lights
(2) Flex arms for Vega
Flip3.1 System
SHALLOW, DIVE, and DEEP Underwater Correction Filters
MacroMate Mini Wet Lens
---
When purchasing underwater photography equipment like the products mentioned in this article, please support DPG by supporting our retail partner—Backscatter.com.
RELATED ARTICLES
Be the first to add a comment to this article.
Newsletter
Travel with us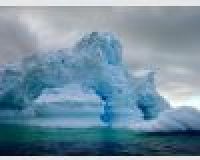 Antarctica
Plan Your Adventure >
Featured Photographer
Mauricio Handler
Expert Photographer
Mauricio Handler is a Caribbean based commercial and editorial underwater photographer. His body of work emphasizes his ongoing passion with unspoiled destinations and their unique marine wildlife. He is passionate about shark...