Articles
Photographing Great White Sharks in Australia
By Dan Norwood, October 12, 2011 @ 08:20 PM (EST)
Like for many lifelong shark lovers, it was the infamous great white shark (Charcharodon carcharias) that had started my obsession. When learned at a young age that it is possible in some places on the planet to have face-to-face encounters with these giants, it became a life goal of mine. I have been lucky to have spent many hours in the water with great whites in Australia, and it is here that I learned that while the shark has a reputation in the mass media as an indiscriminate man-eater, they are in fact highly intelligent and efficient predators. I also realized that few subjects are as exciting to photograph.

Where to Photograph Great White Sharks

There are three places in the world where reliable shark encounters can be found: Guadalupe Island in Mexico, Dyer Island in South Africa, and the Neptune Islands in Southern Australia. All of these areas have huge seal colonies and the white sharks congregate to feed upon the young pups that are venturing into the ocean for the first time.

All of my experience of diving with these animals has been in South Australia. Between October and March is the summer season, where sightings will be predominantly males and the weather will be sunny and warm. Between May and August the bigger females arrive, but the weather can be colder as it is the Australian winter at this time.
Of course there are never guarantees when searching for big animals and every trip is different in terms of shark activity, so patience is needed. I have been on two five-day trips where not a single shark was spotted, but in March this year we recorded at least 27 different individuals—sometimes up to 6 or 7 at one time!
Photographing Great Whites

The Surface Cage

For obvious reasons, great white shark diving is done from an aluminum cage, which is lowered from the back of the boat into the water. These are usually big enough for 4 to 8 people. In Australia the sharks are attracted to the boat using a mixture of a chum slick (a cocktail of tuna guts and oils) and bait (a large chunk of tuna meat). When and if the sharks make an appearance, the baits are used to bring the sharks in close to the viewing cages.
The first time you see a white shark approach from the blue is unforgettable and will stay etched in your mind for years to come. Their size and power cannot be fully appreciated until you see them up close.

It is very difficult at first to concentrate on photography and not get mesmerized by the presence of the sharks as they pass the cage. It is tempting to just keep firing away as the action heats up, but in my experience it is better to focus on a few basics to achieve the best images.
Every shark has a unique personality and will approach in a different way. Some are cautious and keep their distance while others will be extremely inquisitive and make constant passes close to the cage. This makes certain individuals much better subjects than others. Many of my shots from the last trip were of one particular big male who would constantly show no interest in the bait and make slow, measured approaches to check out the divers in the viewing cages.

When the sharks do come close, pay attention to composition and try not to cut off the tail or caudal fins from the image. All of my best shots feature the entire fish in the frame. In the shallow water there is usually no need for strobes and this will make handling the camera within the bars of the cage easier. This will also negate the risk of backscatter. High shutter speeds of at least 1/160s will help to freeze the action for shots of the sharks when they come in fast, and when shooting a slower-moving individual, there is the chance to play around with the aperture for lighter or darker backgrounds. I was lucky to have some sunny, clear days on my last trip, which allowed for some nice blue water and also some reflections.

Rather than waist time when the sharks are around, use the moments when the sharks are out sight to review your images and change any settings. Always, keep one eye out in the blue water for their return.
It is also important to have an experienced crew member handling the baits to avoid sharks colliding into the cages and prevent them from getting overexcited. By placing the bait in certain positions, it is possible to manipulate the approach of the sharks to play around with different natural lighting and body angles.
I try not to have the bait in the image and also to avoid the wide open gaping mouth shots. Although the jaws of a big great white are an impressive sight, I prefer to show the fish slowly cruising by when they look like they are smiling for the camera!

If there is plenty of action be prepared for more than one shark at a time and keep an eye out in all directions including below. Despite their size great whites have an ability to creep up on you and appear at any moment

Submersible Cage Diving

It is possible to scuba with the great whites in Australia using a four-man cage that is lowered 18 to 30 meters down to the seabed. This has been the personal highlight of each of my great white expeditions, as it allows qualified divers to witness the sharks patrolling their natural habitat without them being tempted to the surface with bait. It becomes clear after repeated dives that certain sharks have no interest in the potential meal above, and many are seen on bottom dives and never come up to investigate around the boat.

On the seabed you will truly feel within the sharks' domain and they will approach and circle the cage with increased interest. Quite often one shark will give way for bigger, more-dominant individuals, and some will also gape their jaws, which is an aggressive signal to others saying "stay away". None of this behavior is witnessed from the surface. The submersible cage, therefore, offers a chance to capture some unique images. At these depths, ambient light is limited and strobes are highly recommended. The submersible cage is also a great place for video, as the sharks act more natural at these depths.

Camera Settings and Helpful Tips

When the action is hot, the sharks can come thick and fast and it can be easy to just fire away and lose concentration on taking meaningful shots. Below are some tips to keep in your head to ensure you maximize the productivity of each dive.
In the surface cages try to position yourself so that the sun is behind you if possible for optimum natural lighting.




Use the bars of the cage to hook in your feet, and rest your elbows to steady the camera, especially when the sea is a bit choppy.




It can be useful to use the "live view" setting due to the space restrictions in the cage—sometimes it can be tricky to get your eye to the viewfinder. This will allow you to hold the housing through the viewing bars, which can otherwise appear into your shots. Holding the camera to your mask while bobbing in a metal cage in rough seas with a five-meter shark approaching can be very tricky!



If there is a lot of shark action, I choose to use shutter priority mode to capture the fast-moving sharks without worrying about aperture control.




If not using strobes, shutter speeds between 1/160s to 1/250s are ideal for freezing the action.




Use continuous focus mode to track the movement of the sharks.




Put your camera in continuous drive and take advantage of rapid shutter release to capture multiple bursts of images when the sharks are in "attack mode." Hopefully, you will capture the action.




Set your image review settings on your camera to view your histogram, which can quickly show you whether you need to adjust your exposure.




If strobes are not available, increase the ISO on dark days and in the submersible cage.




Take as many shots as possible! The more images you have, the greater chance there will be of capturing that award-winning photograph.
Equipment for Photographing Great White Sharks

There is no need to bring a large selection of lenses. The sharks are big and will come very close, so a wide-angle lens, preferably a fisheye is essential. The macro lens can definitely stay at home! Strobes will be needed for submersible diving, but you will need to use small arms as the spaces in the cages are not really big enough for longer strobe arms. A small dome port is a definite advantage due to the size of the gaps between the bars. Also, if the seas are a bit rough then it is easy to bump your expensive glass domes into the metal cage.
7-mm wetsuits are provided, but if you feel the cold then a dry suit may be advisable depending on the time of year. When I was there in February, the water temperature was an average 19 degrees.
A second topside camera for the boat and surrounding wildlife photography is a must. Make sure to bring lots of blank memory cards because if the action is heavy, it is very easy to shoot hundreds of images.
Polarized sunglasses are useful for spotting sharks from the boat.

No Sharks? No Problem

If the sharks don't show up (as was the case for DPG contributor Cal Mero), there are still plenty of underwater photography opportunities. Large groups of spinner dolphins can be spotted jumping from the water and there are always huge stingrays and eagle rays on the seabed during bottom dives. If the conditions are right, it is possible to snorkel with a resident group of Australian sea lions at nearby Hopkins Island. When approaching the Island in the tender, the group of sea lions will stop lazing in the sun and head to the shallows to perform underwater dances. They are incredibly curious and especially like checking out their reflections in the dome ports of camera housings. This alone is worth the trip.

RELATED ARTICLES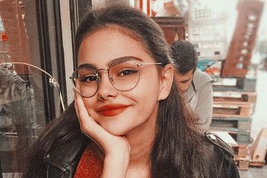 Sep 1, 2020 5:52 AM
Julia Kang
wrote:
Absolutly great article with stunning photos, Christian ! May 4, 2021 8:02 PM
Sandy Queenta
wrote:
<a href="https://megacanabisdispensary.com/product/icecapz/"> Where to order icecapz online?</a>
<a href="https://megacanabisdispensary.com/product/jungle-boys-strains/"> Best place to buy jungle boys.</a>
<a href="https://megacanabisdispensary.com/product/king-pen-gelato-500mg/"> Are you looking for king pen gelato?</a>
<a href="https://megacanabisdispensary.com/product/krt-carts/"> Best krt carts near me.</a>
<a href="https://megacanabisdispensary.com/product/lions-breath-carts/"> Best lions breath carts near me.</a>
Newsletter
Travel with us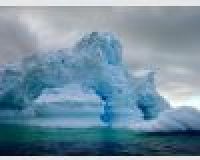 Antarctica
Plan Your Adventure >
Featured Photographer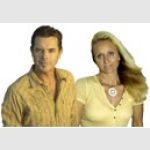 Claudia Pellarini
Expert Photographer
Claudia Pellarini is an underwater photo and video pro based in the Bahamas. She is the manager of Fin Photo at Stuart Cove's, one of the most progressive underwater photo and video centers in the diving world. Through the...