Articles
Topside Shooting with Your GoPro
Aerial footage will show the "big picture" in your vacation video. This scene was shot with a GoPro Hero4 Black mounted to a quadcopter

One of the best things about returning from an amazing holiday is sharing your experiences with family and friends. As scuba divers, our trip videos tend to be underwater-centric. There's absolutely nothing wrong with that, but if you'd like to add variety and interest to your trip videos to really share the "big picture" of your new favorite exotic locale, watch on and read on for some tips and techniques using your GoPro Hero4, filters and lenses.

Essential Filters for Using Your GoPro Topside
Polarizer
A polarizer filter is useful in photography to darken bright skies, manage reflections, or suppress glare from the surface of lakes or the ocean. When shooting topside video and time lapses, this is our "go to" filter. If possible, have a second GoPro with this filter always set up and ready to go to capture a special moment, to setup a time-lapse of a beautiful sunset or to communicate passing time. These filters thread onto the 55mm adapter on the same FLIP4 system we talked about in previous articles for the best underwater color and macro footage. (Check out the above video, at 0:22, to see an example of this filter in use.)
FLIP4 55mm polarizer filter

A polarizer is our "go-to" filter for topside GoPro use. One of its many attributes is darkening the sky

Another great use for a polarizer filter is to reduce the glare on the surface of water

Graduated Neutral Density Filter
A graduated neutral density (ND) filter is an optical filter that has a variable light transmission. The graduated ND filter is used to bring an over-bright part of a scene into the dynamic range of your GoPro. For example, it can be used to darken a bright sky so that both the sky and subject can be properly exposed. This filter also threads onto the 55mm adapter of the FLIP4 system for GoPro. (Check out the above video, at 1:53, to see an example of this filter in use.)
FLIP4 55mm graduated neutral density filter

Darken a background that's significantly brighter than the foreground with a graduated ND filter

Topside Stability Options for Your GoPro
There are many ways we like to use our GoPros when shooting topside, and all of them promote stable footage capture, which is crucial for engaging content.
Tripods: A requirement for good quality time-lapse
Telescopic poles: Good for stability when walking/in motion
Joby Gorillapod: A good choice for handheld or time-lapse
Jaws Flex Clamp: Ideal for capturing footage on the boat
Fly a quadcopter: Additional purchase and training required, but can really give your video that "wow" factor!
Capture those beautiful sunsets with time-lapse video. A tripod is essential to keep your framing constant

Be Bold, Be Different: Creative Topside GoPro Techniques
Slow Motion
The GoPro Hero4 cameras can also capture amazing slow-motion footage. Slow-motion video can add interest to your vacation video by highlighting a certain action. Like we recommend with all video capture, be sure you have rock-solid stability in your footage with a tripod. (Check out the above video, at 1:26, to see an example of slow-motion capture.)
To read more about slow motion with the GoPro Hero4 cameras and the different capabilities between the Hero4 Black and Hero4 Silver, read our previous article, "Which GoPro Hero4 Is Best for Me?"

An amazing view of Bonaire from a unique perspective! Shot with a GoPro Hero4 Black mounted to a quadcopter

Camera Settings
We always turn ProTune on, use the default ProTune Color, and select Sharpening High.
When shooting video (time-lapse is the exception), we'll use auto white balance.

GoPro Time-Lapse Settings and Tips
Make sure white balance is set to a specific Kelvin color temperature like 5500 (daylight). Otherwise, your white balance can shift over time. This is especially important when clouds move through the scene. The GoPro can shift unintentionally and make the time-lapse look "less professional".
Always use a tripod for time-lapse photography.
Time-lapse intervals: We prefer to use a time-lapse interval of two seconds to five seconds. Depending on overall duration, you'll maybe switch to every 10 seconds if you're planning to record over two hours. It also depends on how long you want to leave the camera recording, battery life and overall desired length of the clip when playing back within your video timeline.
| | |
| --- | --- |
| Topside Video Jump Settings | Topside Time-Lapse Jump Settings |
| | |
Here's a quick chart to reference for some of the popular time-lapse settings we use when on a trip:
| Recording Time | Delay | Video Playback | Video Clip Length |
| --- | --- | --- | --- |
| 20 minutes | 2.0 seconds | 30 fps (24 fps) | 20 s (25 s) |
| 1 hour | 2.0 seconds | 30 fps (24 fps) | 60 s (75 s) |
| 1 hour | 5.0 seconds | 30 fps (24 fps) | 24 s (30 s) |
| 2 hours | 5.0 seconds | 30 fps (24 fps) | 48 s (60 s) |
| 2 hours | 10.0 seconds | 30 fps (24 fps) | 24 s (30 s) |

TIP: The shorter intervals (delay) allow you more flexibility in your editor to speed up or slow down the time-lapse based on your project.
Still Topside Photography with GoPro
Burst Shots
A really cool feature with the GoPro Hero4 is a photo mode called "Burst." When the shutter is pressed, the camera takes 30 full-resolution images over the course of one second, or 30 images over the course of three seconds. If you want to make sure you catch the best individual frame of fast action, use the latter mode. The intensity of frame #12 in the compilation below was our favorite of the sequence.


You can also make a cool-looking motion composite of the 30 frames with a little bit of Photoshop layering:
A bit of creativity can add enormous interest and engagement to your next video or set of trip images!

Get Closer
In general, we use these macro lenses more for still photos than video. That's not to say you couldn't capture some cool video with them too, but our preference when on land is to use them for taking close-up photos of flowers, insects, and abstracts. The +10 close-up lens allows you to get sharper focus and details when you're closer than 12 inches. In our previous article, we mentioned that the GoPro's lens by default can't focus closer than 12 inches without the use of corrective lenses underwater. The same applies when using this lens topside, but because there's no water, the focusing distances are slightly closer. Use the +10 close-up lens with the 55mm threaded adapter in the FLIP4 system for GoPro. This lens is best suited to basketball-sized subjects.
FLIP4 +10 close-up lens

At dusk, a bird of paradise—in paradise. Shot with the +10 close-up lens and Light & Motion Sidekick

Get Even Closer
The Macromate Mini is our favorite lens choice when you're trying to capture amazing details within about three inches of your subject. Use it with the 55mm threaded adapter in the FLIP4 system. This lens is best suited for extreme close-ups, like small insects, detailed patterns and such.
+15 Macromate Mini macro lens

It's not just for underwater! Use the Macromate Mini to capture images of the small critters on land too

Tips for Macro Photography with Your GoPro
Set to a time-lapse interval of two seconds and take many frames from different distances to get the sharpest keepers.
Make sure you have enough light on your subject. We've started using a Light & Motion Sidekick light to provide lighting for our topside macro shots. This not only provides additional light, but also makes for compelling photographs.
See our previous article for important tips about working with still images from the GoPro when using filters. Whenever you use a topside filter such as a polarizer or a macro lens while in photo mode, you'll need to perform a minor crop of the image(s).
Add some local flora to your set of trip images

GoPro Topside Shooting: Tell the Complete Story
When you're on your next dive trip, try to use your GoPro for more than just your diving and snorkel adventures. Shoot some topside coverage from your dive boat, make compelling time-lapses and incorporate more techniques from this article to add more "wow" factor to your trip videos and still images.
The last installment of our "Underwater Photographer's Guide to GoPro" will include post-production color correction, and much more.
In case you missed it, start from the beginning of our GoPro series with our first article in the series, "Which GoPro Hero4 Is Best for Me?"

---

About the Authors: Joel and Jennifer Penner are avid scuba divers and award-winning underwater image-makers. Their images have been published in many magazines, such as Scuba Diving, Sport Diver, Underwater Journal and Scuba Diver. Joel and Jennifer are frequent presenters at scuba industry trade shows, and they are also staff at the annual Digital Shootout and Monterey Shootout events. When the ocean is not their office, they run a multimedia company called Newmediasoup, specializing in design and development for the Web.

---

When purchasing underwater photography equipment like the products mentioned in this article, please support DPG by supporting our retail partner—Backscatter.com.
RELATED ARTICLES
Be the first to add a comment to this article.
Newsletter
Travel with us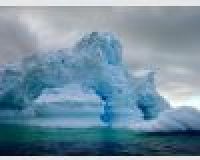 Antarctica
Plan Your Adventure >
Featured Photographer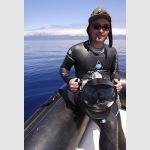 Jens Kuhfs
Expert Photographer
Born a Pisces, it should be no surprise that he has taken to the water. Jens Kuhfs has taken to the underwater. And he takes us with him when he captures his encounters in the blue depths of our planet with his camera, and...