Articles
Which GoPro Hero4 Is Best for Me?
GoPro cameras are everywhere, capturing people's escapades and adventures to share with the world. In a few short years, since the original HD Hero was released to mass-market global appeal, these compact, ultra HD video cameras have also become a staple in every underwater photographer's camera bag. Now, DPG brings you, our valued underwater community, a series of articles to guide you on the best practices for shooting with the GoPro Hero4 underwater.


GoPro Hero cameras are extremely compact, versatile and high-definition action sports cameras that are perfect for making underwater moments into lasting memories and as a competent B-roll camera for more experienced cinematographers. The latest line-up of cameras by GoPro is: Hero4 Black, Hero4 Silver, and the Hero. Here are our recommendations for obtaining amazing underwater footage.

Hero4 Black
If you need the highest resolution possible in broadcast and film frame rates, the Hero4 Black is the camera for you. The Hero4 Black also comes with increased frame rates for the 2.7K, 1080p and 720p modes. For example, in the 1080p mode, you'll be able to shoot up to 120 frames per second (fps) with the Black edition. Additionally, there's an amazing 240fps capability in the 720p mode.
To understand why these higher-resolution recording options, as well as faster frame rates, might be important to you and a deciding factor in which camera to buy, we need to go over some fundamentals of what increased resolution and frame rates are and how they can be used.

Resolution Demystified
Most TVs in the last 10 years have been able to display 1080p resolution. The native resolution of Blu-ray discs is 1080p. All GoPros since the HD Hero released in 2010 have been able to record up to 1080p quality. In the last few years, there's a new resolution on the block, and it is being adopted quickly: UHD (Ultra High Definition) and 4K resolution are here and will soon replace 1080p. There's "true" 4K, in the industry known as Cinema 4K (4,096x2,160-pixel resolution), and then there's UHD (3,840x2,160 pixels). UHD is four times the resolution of standard HD, 1,920x1,080 pixels (twice the length and twice the height), and most consumer devices that tout these higher resolutions record in UHD not 4K.
The Hero4 Black can record in UHD up to 30fps. GoPro calls that setting "4K." Although it's not Cinema 4K, it's still a ton of additional working resolution. Here's a chart of the pixel resolutions between various available settings on the GoPro and the differences between UHD and 4K resolution.

The Hero4 Black can capture four times the amount of resolution in 4K mode as 1080p at frame rates up to 30fps!

Understanding Video Frame Rates
Finished videos are played back through your TV, YouTube, and pretty much all playback devices at a frame rate between 24–30fps. Having your camera set to 60fps will allow you to slow the playback rate to 30fps. This is done "in post" with your video editing software. The result will be half speed "slow mo."
If you were to record some fast-moving shark action or a mantis shrimp striking at 120fps and played it back at 30fps, you would have effectively made your footage four times slower than real time. The highest frame rate that the Hero4 Black can record—240fps—produces footage that's an amazing eight times slower than real time!


The Black edition has gone up in price another $100 from the Hero3+ version. For underwater use, you will also want to buy the LCD Touch BacPac for accurate framing, which will cost another $80.
The Hero4 Black is recommended for the intermediate to advanced underwater shooter. The camera and LCD Touch BacPac is $597.98.

Hero4 Silver
If you don't need resolutions four times greater than 1080p HD, or don't care about shooting footage for slow motion playback, you can save yourself a good chunk of money and get the Hero4 Silver edition. The Hero4 Silver includes a newly integrated LCD touchscreen and costs $100 less than the Hero4 Black. When you include the price of the touchscreen, you're talking about almost $200 in savings! The Hero4 Silver will shoot 1080p-resolution images up to 60fps, which is still decent for buttery smooth underwater footage.

The Hero4 Silver is recommended for the beginning to intermediate underwater shooter. The camera with integrated LCD touchscreen is $399.99.

Hero
The new GoPro Hero actually uses old camera optics with a limited feature set, and most importantly (and unfortunately), uses an integrated battery that requires USB charging. It is simply not a recommended choice for underwater shooters.

---

About the Authors: Joel and Jennifer Penner are avid scuba divers and award-winning underwater image-makers. Their images have been published in many magazines, such as Scuba Diving, Sport Diver, Underwater Journal and Scuba Diver. Joel and Jennifer are frequent presenters at scuba industry trade shows, and they are also staff at the annual Digital Shootout and Monterey Shootout events. When the ocean is not their office, they run a multimedia company called Newmediasoup, specializing in design and development for the Web.

---

When purchasing underwater photography equipment like the products mentioned in this article, please support DPG by supporting our retail partner—Backscatter.com.
RELATED ARTICLES
Be the first to add a comment to this article.
Newsletter
Travel with us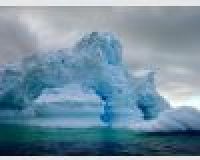 Antarctica
Plan Your Adventure >
Featured Photographer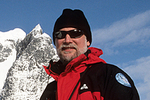 Chris Weaver
Expert Photographer
As a certified scuba diver since 1978, Chris Weaver has made hundreds of dives with his childhood friend Michael Salvarezza, taking photographs of their experiences in remote locations ranging from the temperate waters of Cocos...