Articles
GoPro Ready with the SeaLife Sea Dragon 2000F Photo/Video Light
Paired with high-quality lights like the SeaLife Sea Dragon 2000F, the GoPro is a compact and capable tool for budding underwater filmmakers

There's a common misconception in underwater videography that the only way to bring out color underwater is to have the most powerful lights. While it's true that more light does mean more color, it doesn't only have to come from artificial lights that you bring down with you. If you scrub through any of the BBC's immaculate underwater footage from the Blue Planet or Planet Earth series and you pay attention to how the camera operator is lighting the shot, the majority of the time, it's shot using natural light, or with just a touch of artificial lighting to make the foreground colors stand out more.
There are multiple reasons for this style of lighting. One is that marine life doesn't like being blasted by 20,000 lumens and will shy away from the camera instead of performing in front of it. Another reason is that if you only use artificial light as your light source, you are only going to be lighting up a very small area, as underwater lights, no matter how powerful, will have a maximum reach of only around three or four feet. This means the foreground will be the only thing with color while everything beyond will just be shades of blue. The beauty of using the sun as your primary light source and then adding a dab of artificial light to enhance the foreground is that this will create beautifully lit images with colors that continue throughout the frame, rather than falling off where the light does.
With this way of working in mind, video enthusiasts really don't need huge rigs with massive lights to capture impressive footage underwater.

A pair of clownfish posing beautifully for the camera: Mixing ambient light with a touch of artificial light creates a natural-looking image
Enter the GoPro
The go-to camera for many budding underwater filmmakers is the world's favorite action camera, the GoPro. Despite their diminutive size, GoPros pack a real punch when it comes to imaging specs, so much so that even larger hybrid photo/video cameras have struggled to keep up. As far back as 2017, with the release of the GoPro HERO6 Black, they have been able to record 4K at 60fps and even 2.7K at 120fps, beyond what the vast majority of DSLR and mirrorless systems are capable of today.
Significantly, the GoPro's excellent Auto White Balance functions extraordinarily well underwater, allowing you to bring out the natural colors of the reef using only ambient light. Add to that 12-megapixel stills and electronic image stabilization that is getting better and better with each new generation, and you have a solid option for anyone looking for a hybrid camera that you can start shooting underwater, literally, out of the box.
While the GoPro can perform impressively on its own in well-lit scenarios, there are times when you need the aid of artificial light to make footage really "pop." For example, if you're shooting along a steep wall, at a depth beyond 20 to 30 feet, or when your subject is tucked into a crevice, you may find that there just isn't enough ambient light to aid the white balance in bringing out the natural colors. Moreover, at even moderate depths, subjects like brightly colored soft corals and most reef fish just can't really be captured in their true colors—no matter how strong the sun is or how accurate the white balance.
So, in a market flooded with LED lights, where do we start in our search for the perfect photo/video light to pair with our GoPro?

A typical Komodo reefscape brought to life with the GoPro assisting in bringing out the natural colors and the lights adding a shimmer to the schooling glassfish

A great example of what the GoPro is able to do with natural light without any fancy settings while the lights help to make the foreground color "pop"
GoPro, Meet Sea Dragon
Much like GoPro, SeaLife has been very successful at developing a line of products that appeal to shooters who prefer a shallow learning curve and want to get great results easily without complicated setting up. With its Sea Dragon line, the company has a long history of producing continuous lights to pair not only with their own waterproof cameras, like the Micro 2.0 or the DC2000, but other cameras like the GoPro or even pro-level mirrorless and DSLR systems. At the same time, their unique Flex-Connect system makes it easy to build a versatile rig with snap-together tray and flex arms without the hassle of traditional ball mounts.
So, if you're an aspiring underwater filmmaker, what's the best Sea Dragon light to pair with your GoPro? For most, a great choice will be the light that occupies the sweet spot in the range offering the ideal balance between power and price: the Sea Dragon 2000F.

The test rig just before jumping into the water in the Philippines: The GoPro HERO6 Black and two Sea Dragon 2000F lights mounted on the Backscatter Double Handle GoPro and Compact Tray

Sea Dragon 2000F Specs at a Glance:
Build: Anodized aluminum light head with fiber-reinforced polycarbonate body
Light Source: COB LED array
Brightness: 2,000 lumens
Color Temperature: 5000K
Color Rendering Index: 80
Beam Angle: 90 degrees underwater
Brightness Modes: 100%, 50%, 25%
Run Time: 60 minutes at 100%, 120 minutes at 50%, 240 minutes at 25%
Battery: Li-ion 7.4V, 25Wh
Battery Charge Time: 170 minutes
Depth Rating: 330 feet/100 meters
Weight: 13oz/370g with battery
MSRP (head only): $250
A beautiful banded sea snake photographed against the hard coral of the Philippines (resized frame grab)

With an output of 2,000 lumens, the Sea Dragon 2000F is at the lower end of SeaLife's range of lights, which currently culminates in the 5,000-lumen Sea Dragon 5000F Auto. However, 2,000 lumens is still a very substantial amount of light, particularly when you consider the need to have a pair to illuminate the reef or larger subjects evenly.
My first lights were 2,000 lumens and I can say from experience that this is an adequate amount of light for just about any conditions. What impresses me about the Sea Dragon 2000F lights is that full power is maintained for the duration of the run time. Adding to this, the lights also offer the more sophisticated COB LED array, a pleasing warm and natural light quality, and an impressive 90-degree beam angle that, based on my past experience with these lights, is consistent throughout with no noticeable drop-off towards the edges.
Lights, Camera, Action!
I consider myself to be very lucky in that my role as a tour leader for Snorkel Venture—a company that caters specifically to snorkelers—takes me to many of the best destinations for snorkeling (and scuba diving) in the world. For my field test with the GoPro and Sea Dragon combo, my tour schedule included Belize's phenomenal barrier reef, various wonderful spots in the Philippines, and finally one of my personal favorite destinations, Komodo Island in Indonesia. So with my compact camera rig in hand and a happy bunch of snorkeling enthusiasts in tow, I set out to see how the GoPro HERO6 Black and SeaLife Sea Dragon 2000F photo/video lights performed together.

Alex's snorkel buddy Graham with the GoPro and SeaLife lights in action

Shooting in only ambient light, I would normally use Backscatter's FLIP7 filter system for GoPro. When snorkeling, their SHALLOW red filter, which is designed for depths between 5 and 20 feet, does a great job of bringing back the lost reds, oranges and yellows. But my goal here was to mix ambient light with the light from the Sea Dragon 2000F to create more natural colors throughout the image. For this, I did something I never do when shooting underwater: I switched the GoPro into its Auto White Balance mode.
To be honest, I wasn't expecting the results I got at all. I've found that the early GoPro models really required the use of red filters to get natural colors; the cameras just weren't up to the task of white-balancing correctly underwater. But even diving down to 30 or 40 feet, the colors out of the HERO6 Black came back looking very natural, with no noticeable purple tinge to the blue water column as you often see.
More importantly, with my pair of Sea Dragon lights on full power, my wide-angle scenes were looking just as I wanted, with the natural colors beautifully accentuated by the artificial lighting. It didn't seem to matter what depth I was at; I could literally point and shoot without worrying about white balance or what filter to use: The camera just took care of everything on its own with the lights providing crucial assistance to make the foreground colors pop. Moreover, this way of working proved successful whether I used both of the Sea Dragon lights for large subjects or just one of the lights for smaller subjects.

The GoPro and Sea Dragon combo is small enough to fit into places where a larger rig could never go (resized frame grab)

At sufficiently close range, the Sea Dragon lights really make the vibrant colors of the reef stand out against the blue background

With SeaLife's Flex-Connect system, you can quickly and easily snap together your GoPro rig, using the Dual Tray, Grips, Flex Arms and 1/4-20 Adapter for GoPro. I didn't have these components available, so I employed the Backscatter Double Handle GoPro and Compact Tray, and then used two Flex-Connect Ball Joint Adapters to mount the Sea Dragon 2000Fs on rigid arms. The only thing you have to do is position the camera quite a bit to the right on the tray so you can hit the record button without removing your hand from the grip. Overall, it's a great little rig, but it is rather light and therefore a little unsteady in the water. Fortunately, GoPro's built-in electronic stabilization is very effective and really helps smooth out any wobbly footage.
One of the things I loved most about shooting with the GoPro and Sea Dragon combo is how compact the whole thing is. By attaching a small flexible tripod to the bottom of the tray, I was able to create a sort of camera trap for filming specific wildlife. If I knew something was hiding in the reef, like an octopus that would shy away due to my presence, I could carefully set the rig down in the sand, back away, and wait for the timid subject to come out and do its thing—hopefully in the direction I had the camera pointed! With a larger, obtrusive rig with brighter lights, I might not have been able to capture such interesting natural behavior from shy subjects.
Admittedly, the GoPro's postage stamp LCD isn't much to go on, but with the clips transferred to my laptop and the post-production process underway, I found the footage extremely impressive in all respects. The out-of-camera colors are great, and the files are malleable enough to quickly and easily bring up the shadows, temper the highlights, and tweak the colors. For a shooter whose main camera is the Panasonic Lumix GH5, I'm amazed a camera this tiny can deliver such high quality 4K/60p footage! If you are filming in 4K, though, be sure you know how to proxy your footage unless you're using a really high-speed computer. My 2014 MacBook Pro with 16Gb of memory just doesn't have the grunt to edit 4K clips without proxying to smaller files first.

Simple to set up and even simpler to use, the GoPro and Sea Dragon lights easily took on a wide variety of subjects filmed across three different locations—Belize, the Philippines and Indonesia
Photos with Video Lights?
Capturing awesome footage has always been what GoPro is about. Likewise, continuous lights such as the Sea Dragon 2000F are traditionally used for shooting video. But tradition is not law, and in most situations, both camera and lights can absolutely be used for taking great still images. Of course, some underwater photography purists will object, but especially for beginners, there's no denying the joy and ease of taking pictures with "always on" lighting, as opposed to strobes.
When it comes to photos, 2,000 lumens (or 4,000 in the case of a pair of Sea Dragon 2000Fs) isn't a ton of power. (For comparison, the pop of light from a typical strobe is equivalent to about 30,000 lumens.) So, we really need to make sure to get in nice and close, particularly for those really colorful subjects like soft coral. Fortunately, the GoPro's ultra-wide lens allows us to get right up close to a subject, greatly reducing the amount of water between camera lens and subject, and also bringing the lights in closer so we can maximize their power.
Using the same settings I had employed for video, I found the colors in my images came out just as accurate and vibrant. Also, since I captured stills in RAW format, I was able to beef up the color and contrast in post for a more dramatic final product. The camera and light combo performed really well with reefscapes and slower-moving subjects like turtles. Keep in mind, however, that there is a significant amount of lag from the time the shutter button is pressed to when the camera is ready to take another photo, making photographing less sedentary subjects more challenging.

Camera Settings
While you can get great results from the GoPro straight out of the box, you can have it deliver just a bit more in terms of overall quality if you spend a few minutes selecting the settings that best suit you. Here's a list of settings I would suggest for both videos and photos, as well as my recommended Protune settings.
Video Mode Camera Settings

Resolution: Either 4K or 2.7K
FPS: 60
FOV: Wide

Photo Mode Camera Settings

Video Mode Protune Settings

Shutter: Auto
EV Comp: –1.5
ISO Min: 100
ISO Max: 1600
WB: Auto
Sharp: Low
Color: Flat (if you intend to do a bit of color-correction; otherwise just leave it at GoPro Color)
Video Stabilization: On
Auto Low Light: On

Photo Mode Protune Settings

Shutter: Auto
EV Comp: –1
ISO Min: 100
ISO Max: 800
WB: Auto
Sharp: Low
Color: Flat
High Dynamic Range: On
RAW Format: On (if you intend to do some post-processing; otherwise leave it off)
Just one light was used to illuminate this blue sea star while letting the ambient light do its thing in the background

Selfie! Alex used a small flexible tripod and set the camera up on the sand to capture this scene
Final Thoughts
The GoPro and Sea Dragon lights worked superbly well together—especially where video was concerned. The GoPro's revamped Auto White Balance exceeded my expectations in its ability to fix color underwater, while the Sea Dragon 2000F really helped add the required extra light to make scenes pop with color. The only scenario where this camera and light combo struggled was the classic challenge of exposing a subject with a bright sun behind it—which would always come back either silhouetted or with a blown-out background. This was no surprise given that properly exposing a subject backlit by the sun is a tough proposition for even the most powerful lights. But as long as you don't shoot directly into the sun, there really isn't much this camera and light combo can't handle.
For anyone who's just begun their imaging journey and wants a camera that can produce high-quality footage and images right out of the box, while also offering some customizable functions, the GoPro should be a clear winner. Alternatively, those of you that already own the planet's action camera of choice and are ready to take things to the next level by adding a light (or pair of lights), the SeaLife Sea Dragon 2000F makes an excellent GoPro companion.

The GoPro and SeaLife Sea Dragon 2000F lights make it a breeze to capture images with brilliant natural colors with only minimal post-processing (resized frame grab)

---
About Alex Lindbloom: Alex is an award-winning underwater photographer and videographer originally from Boise, Idaho and Seattle in the USA. His work has been featured on the Discovery Channel, in various dive magazines, on display in the United Nations building in New York City, and even on a 100-foot monitor in one of Jakarta's skyscrapers. After leaving the States in 2010 to pursue film and photography in Asia, Alex quickly fell in love with the never-ending diversity of Indonesia, where he has lived and worked since 2013. www.alexlindbloom.com
RELATED ARTICLES
Be the first to add a comment to this article.
Newsletter
Travel with us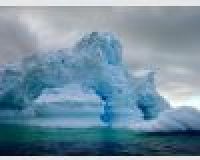 Antarctica
Plan Your Adventure >
Featured Photographer
Steve Jones
Expert Photographer
Steve Jones is an underwater photographer and journalist based in the UK. He is a photographer-in-residence at the Ocean Geographic Society and a member of the Ocean Artists Society. He has over 25 years diving experience and...