Articles
Macro Shooting Techniques for Your GoPro Underwater

The GoPro is well known for capturing immersive wide-angle and POV shots. However, with some accessory macro lenses, a tripod, some lights and a little patience, you can use your Hero4 Silver or Black to capture all of the amazing small stuff you see on your dive as well! Having a Close-Up Lens and a Macromate Mini in your arsenal of underwater GoPro accessories and knowing how to acquire sharp footage with them will give you a creative edge when editing your underwater videos.
What is the difference between a Close-Up Lens and the Macromate Mini for GoPro? By itself, the GoPro camera is a wide-angle camera, with a minimum focusing distance of about 12 inches, meaning any subject closer than 12 inches will be blurry. The Close-Up Lens allows the GoPro to focus on underwater subjects that are 8–12 inches away. It's the perfect lens for fish portraits, turtles, sea lions and such. In comparison, the Macromate Mini is a true underwater macro lens for GoPro cameras, allowing your GoPro to focus about 3 inches from your subject. You'll be able to fill your frame with golf ball sized underwater critters with the Macromate Mini!
Note: The Close-Up Lens and Macromate Mini are accessory lenses used in conjunction with the FLIP3.1 System for GoPro. A 55mm Adapter is needed to utilize each of these lenses.
Use a Tripod
Stable, steady video is tantamount to an engaging visual experience for your audience. For macro video, using a tripod is a must. While you can use the wide-angle shooting technique with the Close-Up Lens, when using the Macromate Mini, it's tripod or go home! Many of the small subjects make their home in an unexposed environment. A stable shooting platform will increase your chances of obtaining usable footage.

Attempting to capture video of an octopus in its hole, the Joby Gorillapod tripod's adjustable arms make a stable shooting platform for the GoPro Hero4 Silver. The Light & Motion Sidekick provides just the right amount of light for our eight-legged friend's recessed home

When our dive site is macro-centric, our favorite GoPro setup is the Hero4 Silver or Hero4 Black with LCD Touch BacPac mounted to a Joby Gorillapod. The FLIP3.1 System with Top Flip hinge and 55mm Adapters will allow you to have the option of shooting with the Close-Up Lens or the Macromate Mini. Your budget will determine whether you run one light or two for underwater macro shooting. We like the Light & Motion Sidekick (can be used topside too!) with its 600 lumens, super-compact form and affordable price. If you want more lumens, also with a "spot" and "flood" option, the Sola 1200 is a great, versatile choice.
TIP: Using a Tripod
When diving conditions involve surge, add a couple of pounds to your tripod to make it even rock steadier. No need to buy anything fancy; just zip tie on some extra lead!
Getting Critical Focus
When you first receive the Macromate Mini, you'll notice it comes with a handy focus stick. This is very helpful and reduces the learning curve when first using the lens underwater. Later on, once you've had more practice, you may find you no longer need the focus stick. We prefer to set up our GoPro cameras with our basic jump settings but with one minor difference when shooting with the GoPro Hero4 Silver. We start all our Macromate Mini footage in Medium Field of View and if we want the subject framed tighter/closer, we'll use the Narrow Field of View. For the GoPro Hero4 Black, we always shoot in 4K resolution. This allows us to zoom in or reframe our footage later in our video editing program if final output will be in 1080P.


Nudibranchs are great macro subjects. Using the focus stick that comes with the Macromate Mini—like training wheels—will enable you to fill your frame with the ocean's smallest inhabitants

Here's a step-by-step workflow for using the Macromate Mini:
Find a subject that would be appropriate for the Macromate Mini lens.
Pick a safe place to set the tripod down (where you're not going to damage the reef). This location also needs to be within inches of your subject. When you're first starting out, pick a subject like a nudibranch or blenny that isn't going to be too skittish.
Pull out your focus stick to gauge the distance and move the placement of your camera accordingly.
Turn on your video lights. Oftentimes with the small critters, you can use spot mode on your lights and even just one light over the top aiming downward can be sufficient.
Review the framing in your camera and decide what adjustments might need to be made. Double-check your lighting and decide on any necessary placement changes.
Shoot 30 seconds or more. Adjust your focus closer and shoot another 30 seconds. Then shoot another 30 seconds or so slightly farther. This way you can hedge your bets on which shot has the best critical focus. We're dealing with a very shallow depth of field to attain focus so this is where a little patience and recording multiple takes is going to yield the best results.
TIP: Advanced Macromate Mini Shooting
"Training wheels" no longer needed! Put the focus stick away! Once you've become comfortable with the focusing distance, you'll be able to look at the LCD and see some level of "sharpness" in the monitor on the fly. When recording in this manner, you'll micro-adjust the distance between the lens and the subject while recording and live-reviewing with the monitor. With practice, you'll be able to move the camera slightly closer or further away from the subject to obtain critical focus without the use of the focus stick. Remember, the depth of field is razor-thin, so review for critical focus and take multiple clips of the same subject to increase the chances that your video is tack sharp.
Some macro video shot with the GoPro Hero4 and the Macromate Mini
Close-Up Lens
The Close-Up Lens is much easier to master than the Macromate Mini, but isn't useful with smaller subjects. You'll be able to fill your frame with basketball-sized subjects, like fish and turtles. We use two lights for this lens, and run them in "flood" mode. We found that using our reef stick with tape markings at 8", 10" and 12" was a similar training tool, like the focus stick for the Macromate Mini, to get comfortable using the Close-Up Lens underwater. Once you've found the appropriate sized subject for this lens and positioned the camera and tripod the correct distance from your subject, turn on the lights and hit "record." This lens also can benefit from shooting multiple clips slightly closer and farther away so you can review in post which clips are the sharpest.
TIP: Advanced Close-Up Lens Shooting
Many of the desired subjects you will want to shoot with this lens are not stationary. It is possible to capture stable footage using the Close-Up Lens using the
wide-angle shooting techniques
discussed in our previous article.
Some video shot with the GoPro Hero4 and a close-up lens
Lighting for Macro Scenes
Many small, underwater animals make their homes in holes or dark crevices, requiring both a macro lens and light to produce a properly exposed underwater image. Many new shooters ask us if a red color-correction filter is necessary when shooting underwater GoPro macro. We don't use a red filter when shooting true macro because our video lights will compensate for most or all of the ambient light in the captured frame, producing excellent color. While our recommendation is to use two lights (in "spot" mode, if available, when using the Macromate Mini), whether it's the Sidekick, the GoBe or Sola 1200, your wallet will decide whether you use one light or two for your macro video capture.

Frogfish are a favorite macro subject! The Macromate Mini enables the GoPro Hero4 to get sharp macro footage. Using two Sola 1200s enables the camera to get great white balance, producing true colors without the use of a red filter
More Than Just Sharp Focus
Video is all about moving pictures. Finding small subjects to film is great, but if they are stationary, it won't keep your audience engaged for very long. Animal behaviors in their natural habitat are always compelling. Finding a behavior with a pleasing background is a bonus, and makes for top-notch video footage. Don't forget about the rules of composition as they also apply to your macro subjects. Many macro critters like to camouflage themselves in their surroundings, either making a compelling shot or a distracting one. Sometimes, the location of the macro subject will determine the one angle in which you can shoot your video. We want to stress that no video or photo is worth damaging the reef or underwater habitat of these animals. Please use caution and your good judgment by only filming subjects whose environment enables prudent tripod usage.
Being able to capture video of macro subjects on your dive with a GoPro opens up a whole additional world of subjects. Get your GoPro Hero4 outfitted with a macro lens, tripod, and lights, and expand the variety of subjects on your next underwater video!
---

About the Authors: Joel and Jennifer Penner are avid scuba divers and award-winning underwater image-makers. Their images have been published in many magazines, such as Scuba Diving, Sport Diver, Underwater Journal and Scuba Diver. Joel and Jennifer are frequent presenters at scuba industry trade shows, and they are also staff at the annual Digital Shootout and Monterey Shootout events. When the ocean is not their office, they run a multimedia company called Newmediasoup, specializing in design and development for the Web.

---

When purchasing underwater photography equipment like the products mentioned in this article, please support DPG by supporting our retail partner—Backscatter.com.
RELATED ARTICLES
Be the first to add a comment to this article.
Newsletter
Travel with us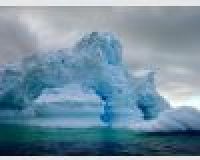 Antarctica
Plan Your Adventure >
Featured Photographer
Michael Howard
Expert Photographer
The main goal of my work is to create images that are meaningful and full of intention. I believe the best photography says something about life and isn't just about a pretty face or passing trend. I want there to be a...