Articles
Going Nudi in Scotland
Sunday morning's deliver something even better then the L.A. Times nowadays. On Sundays, I wake up, hit my desktop, click on my favorites and up pops Michael Miller's slugsite.

One particular morning about a year ago while conducting my Sunday morning ritual I opened the page to find a pretty little slug that I assumed was spotted in the local California waters. I scrolled down further to find out where it was found and was shocked by what I saw. It was from one of the last places I would have suspected –Scotland!

This was not a slug location im used to hearing about, infact I didn't even know they had slugs over there. I read it again. Scotland!....The UK?...What?…..A Google search led me to Jim Anderson's website and I couldn't believe what I saw on the site. The Nudi's look so similar to the ones we find here in California, but were different. Had I stumbled across a new Nudi destination? I was so amazed I composed an e-mail to Jim.

Once in a while an opportunity will arise that is just too intriguing to pass up. Such is the case with "Going Nudi in Scotland".
A year after I stumbled across the Scottish nudi on the internet, I find myself in the small port town of Tarbert on the West coast of Scotland. Tarbert is a sleepy little fishing town on the shores of Loch Fyne.
The port has a quiet rustic feel to it and is very picturesque. There are even the ruins of a castle perched above the town, which belonged to Robert the Bruce. Here I would meet up with Jim Anderson to do some nudi searching!
The conditions on the Loch today are perfect, which is apparently pretty lucky.

The Dive Company aptly named Fyne Diving is the dive operation in Tarbert. The Owner Malcolm and his wife Karen are very accommodating and have built a very strong reputation in the area.
The water is a Balmy 50 degrees and the visibility is pretty good as well. The sky, however, is grey and misty. Jim and I splash last, watching the divers disappear over the side one by one.
As the bottom appears, I notice rocky structures and red algae, small plant life, crabs and scallops. Right away I find my first Nudi and at first it appears to be a Lamacia cockerlli but then a closer investigation reveals it is not. This is a Lamacia but not of the variety that I have seen at home.
This is exactly why I am here—I amazed at the similarities between the nudibranch populations of California and Scotland. I asked my friend and Nudibranch expert Dave Behrens why the similarities between species exist when they are so geographically separated.
Dave suspects that many of the scientists that have named the Nudibranchs in the Atlantic knew nothing of the ones found in the Eastern Pacific and vice-versa.

"We expect that once phyllogentic analysis is done on these similar species we will know for sure and some will get synonymized" says Dave. Going on he states "That said, several species have been separated after being considered the same. For example Dendronotus frondosus is different from the Atlantic guys and will soon receive a new name". That's exciting stuff for any true Nudiphiles, but we won't get into the lumping and splitting just yet.

Let's take a look at some of the astounding similarities between the Nudibranchs we have here in California and compare them to the ones in Scotland and some observations I made when out photographing the nudibranchs.
Tritonia Lineata
Tritonia Festiva
The Tritonia lineata bares a striking resemblance to our Tritonia festiva except the festiva has a distinct lacy pattern on its dorsum. The gill tufts along either side of the dorsum also appear to be the same. At home these hungry little bucks feed ravishly on red gorgonians, yet I don't see any such gorgonians present here. Interesting…
Cuthona Divae
Trinchesia concinna
Trinchesia concinna from Scotland appear to be what we describe in California as a Cuthona divae. Pale to translucent in color, these guys love surgy water and can usually be found on an egg mass or close to one. Often in pairs, they will hang out in some of the most peculiar places. These guys very ornate making them a fine photo subject, but they can be tough to get a quality photo of because their light color can make it challenging to bring out good detail.
Janolus cristatus
Janolus barberensi
The real ringer is the Janolus cristatus. In California the Santa Barbara Janolus or Janolus barberensi is one of our most ornate Nudibranchs. When lit just right with strobes, the colors change entirely. The tips of the cerata are highlighted with a touch of electric blue and the digestive glands within the cerata look like power cables. This coloration is in contrast to the animal found in the UK, which is translucent with blue tipped cerata.
The Janolus is one of those animals found in warmer waters, too. In all locations, it retains its original body shape and structure but takes on different colors. The remarkable thing about the Janolus is the tuft between the rhinophores that is unique to this species. The function of this tuft is not really known, but it is speculated to be an additional sensory organ.
Flabellina trilineata
Flabellina lineata
Then we have the Flabellina. The Flabellina trilineata and Flabellina lineata are two Nudis that bare a striking resemblance but the Scottish Nudi is lacking its third racing stripe, just as the names imply.
Now why all the hoopla you ask? What's the big deal with all of this? Well, its kind of like finding and blonde haired grizzly bear. Everything is similar just not the exactly the same. To this Nudiphile, these oddities just fuel my fire to dig a little deeper, turn over that next rock, and book the next flight.
I'll leave you with one last comparison between two cold water Nudis. On each dive there were literally dozens of these beautiful Lamacia clavigeras. In California we have several different Nudibranchs the have a similar color pattern, but are, again, not exactly the same. What makes the clavigera different? Well, I'll leave that up to you.
Lamacia clavigera
Lamacia cockerelli
Scotland is everything I imagined it to be. It's a tough rugged country tempered by natural beauty above and below. A unique weather pattern sets it apart from the rest of the UK making it a very special place.
Currently California diving is beginning its seasonal change. Warm winds from the desert blow hot across the L.A. basin creating flat calm seas. The result is clear waters. But as time rolls on the wind begins to churn the sea, pulling cold nutrient rich water from the deep. With that comes a renewal of life, a cycle of constant change and, yes, a new season to Go Nudi in California.
Special Thanks to Jim Anderson for sharing his photos, his geographic insight for marine life and for coming out. Also, a big thanks to Malcolm at Fyne Diving in Tarbert, West Scotland. The Scallops he cooks while on board the "little blue" are to die for.
RELATED ARTICLES
Be the first to add a comment to this article.
Newsletter
Travel with us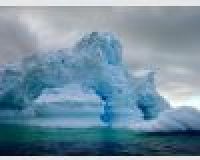 Antarctica
Plan Your Adventure >
Featured Photographer