Articles
Going Nudi Part X: Back To Anilao
"It seems as though I was just here," I thought to myself as I stared out over the calm glassy waters of Balayan Bay. After my 22 hour journey I had finally arrived back in one my favorite places to go nudi hunting – Anilao, Philippines.
My last trip to Scotland left me hungry for some warm water diving and I could hardly wait to do my first backroll.
My target list of Nudibranchs for this trip consists of several animals. The
Phyllodesmium longicirrum
and Marionia species top my list but, of course, any new species are always welcomed too. As luck would have it, I got a little bit of everything.
Found only in the waters of the Indo-Pacfic the Phyllodesmium longicirrum is a perfect example of why I love nudibranchs so much. In my opinion some of Mother Nature's finest work has been poured into this beautiful gem.
The species feeds in a very unique way, which has lead to its nickname -- the Solar Powered Nudibranch. A specialized predator feeding on soft corals, it can harvest zooxanthellae, the algae found in coral polyps, and live off the sugars produced by the algae during photosynthesis. That's right, the little brown spots on the Phyllodesmium longicirrum are much more than decoration, they act like solar panels that use the sun to provide the nudibranch with a source of energy.
Notice under each cluster or panel there is a digestive gland attached. This digestive gland transports the simple carbohydrates created during photosynthesis. This is one of the only genre of animals that are know to create their own food through "farming."

There are several described and undescribed species in this genus but all are limited to a small geographical range. The longicirrum is often found on the coral it feeds on or on the open sand just strutting its stuff.

Another nudibranch we came across that had interesting eating habits is the Phyllodesmium rudmani, a species that is close to impossible for the untrained eye to spot. The reason it is so so hard to find is because it is a near perfect mimic of the xenia coral it feeds upon, and even when closely examining the food source the only real way to differentiate it from the xenia coral is to watch the cerata tips. The xenia coral polyps open and close reaching for food and nutrients while the nudibranchs cerata remain closed, as seen in the photo.
This part of the world is continually dishing up surprises. In addition to the wonders that have already been logged and described, there are always new finds.For example, these two fine specimens below are undescribed animals.
Risbecia sp.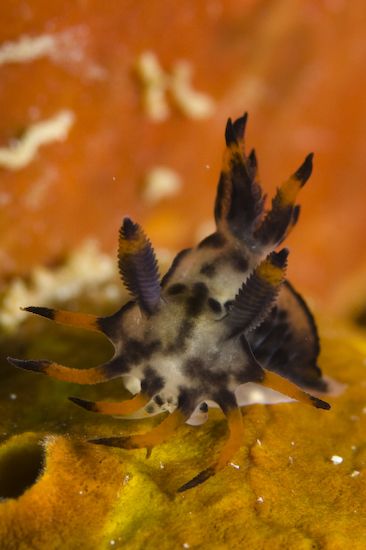 Polycera sp.
The Risbecia nudibranch is a very social animal always trailing its partner, or snuggling it. These amorous
Risbecia tryoni
, a species related to the undescribed Risbecia nudibranch, are a prime example of their social interaction.
Both undescribed animals have close relatives that have been described but have not been found in the Philippines. In fact, outside of the Red Sea, Thailand and South Africa these have never been seen anywhere else, and certainly not with this coloration and pattern.
Searching for nudibranchs is almost like collecting baseball cards. Each team has specific players, and an enthusiastic collector will know each one and keep an eye out for anything new. If you study the cards enough, you will be able to recognize when a new player shows up in your pack.
Through my extensive experience in photographing nudibranchs, many are easily identified on sight. However, every once in a while an odd specimen is found and it is photographed thoroughly. Then I compare the photos to the photos in our field guide "Indo Pacific Nudibranchs And Sea slugs" or "Coral Reef animals."
"Let's take it to the books" becomes a mantra and a daily ritual here whether its for fish or Nudibranchs. When I find what I think is a new species, I usually send the photograph off to a trained expert. Of course, the only way to really know if it is a new species is too actually collect a sample for DNA analysis.
It remains a mystery to me how a single nudibranch like the ones above suddenly appear where they have never been seen before, but it is one of the main reasons Anilao has become a mecca for naturalists and scientists the world over.
In addition to the Nudi's included in this article I also put together a flash file that has a few of the others we found while on this trip. They include a baseball sized Janolus sp.4. Super Macro pics of Thecacera sp. and a head detail of a Tambja sp. amongst others.
Next month I will be expanding my nudi hunting to other, less visited, parts of Philippines. Who knows what treasures will be uncovered?
RELATED ARTICLES
Be the first to add a comment to this article.
Newsletter
Travel with us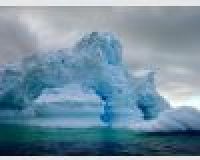 Antarctica
Plan Your Adventure >
Featured Photographer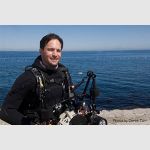 Matthew Meier
Expert Photographer
Matthew Meier is a freelance photographer living in San Diego, CA. He has been diving since the mid 90\'s and shooting professionally since completing his coursework towards a Masters degree in Photography at the Brooks...