Articles
A Guide to Using the GoPro Underwater
Whether you are just getting started with underwater image-making or a serious cinematographer, the GoPro Hero3 is a versatile, fully auto HD camera, perfect for making underwater moments lasting memories and as a competent B-roll camera.
While YouTube and the like have a gazillion underwater GoPro videos, most are, let's just say, bland. We'll share our tips and techniques for getting the best underwater images from your Hero3.


Preparing your GoPro for Underwater Use
Firmware and Memory Cards
GoPro regularly updates the firmware for their cameras; so always make sure you have the latest, as it will help your camera perform more reliably. And while memory is cheap, don't cheap out on your memory cards —GoPro has recently updated a support document with new memory card recommendations for the Hero3 Black, as well as their other cameras, which can be found on their web site.
LCD Touch BacPac and Anti-Fog Inserts
For underwater shooters, the LCD Touch BacPac is a must have for framing your shots. The touch screen doesn't work underwater, but can be used to set your jump settings prior to insertion into the housing. Never use the 'Touch Door' or 'Skeleton Door' that comes in the box with the LCD Touch BacPac. Use of either of these will immediately flood your camera or be the source of a flood while on a dive.
The Anti-Fog Inserts, while a bit pricey, are a useful addition. Sealing your GoPro in a low humidity environment and use of these inserts will prevent your Hero3 from fogging up on a dive, which can give you unwanted vignetting or the foggy look of a super soft filter.
 
Batteries and O-Ring Maintenance
Unfortunately, the battery life for these cameras is fairly short. The best solution is to have several, fully charged batteries on hand to swap out when needed.
 
Charge your batteries the night before, and the use of a third party, external charger will speed up the process.

As with any camera housing, it is crucial to inspect the rubber seal for debris (sand, hair, lint etc.) and to ensure that nothing (like your anti-fog insert) is inhibiting the housing lid from obtaining a tight seal.
GoPro Underwater Setup
Recommended Jump Settings
Our preference is to run the Hero3 Black in 1080p 60fps wide mode, and sometimes in the 2.7K resolution 30fps mode. Here's why: If you wish to slow down some fast action you've captured, the 1080p 60fps will allow you to put that footage into a 30fps timeline in your video editing software, and it will playback at super-slow motion speed.
If you want to have the latitude to reframe your footage and crop in a little tighter, or run image stabilization on the clip, the 2.7K resolution can be used on a 1080p timeline. For the Hero3 Silver or White models, we prefer to use the 1080p 30fps wide mode (these cameras will run 60fps in 720p mode only and do not support any of the higher ultra HD resolutions).
Turn Spot mode OFFto let the camera evaluate the entire scene for better exposures.
Turn ProTune OFF, as this feature requires more work when editing in post.
 
Joel Penner mounts his GoPro to the top of his SLR setup to capture "B-Roll" footage.

Go Red! Color Correction Filters
Topside, the GoPro cameras are a no-brainer for capturing pretty stunning, wide angle, HD footage in good lighting conditions. Underwater is a much different story, with the camera needing the addition of a red filter to help correct your images from being all blue or all green.
Our red filters of choice are the Flip3.1 Filters from Backscatter Underwater Video & Photo, made specifically for GoPro Hero3. The Flip3.1 features a top flip filter as well as a side flip filter – you choose which filters you want to attach based upon your dive plan: SHALLOW Filter (5-20 feet), DIVE Filter (20-50 feet), DEEP Filter (50 feet+ with excellent visibility), or the greenwater filter.
 
Flip3.1 color correction filters will bring back the vibrant hues in your GoPro underwater images at every depth.

As part of the research and testing team for these color correction filters, we don't use our GoPros underwater without them, and love that the three different red filters for blue water diving aid us in capturing vibrant footage at all depths.
GoPro Underwater Shooting Techniques
To see what the Hero3 Black is capable of underwater, watch this recent video from Bonaire, using only GoPro Hero3 Black cameras and Backscatter's DIVE and DEEP Flip filters and video lights.
 

White Balance and Adding Light
The GoPro cameras perform optimally underwater when they have plenty of light. And since it is an all auto camera with no manual controls, you can't tell it what white is, making the addition of red color correction filters absolutely crucial for your footage to pop with color.
 
Using the DIVE filter and video lights captures true colors in photos and video.

Here are some tips to get the best footage from your GoPro while in the water:
Plan your dive and attach the correct color correction filters for your planned depths.
Shoot with the sun at your back for the best color in your images.
Compose your shots with a slight downward angle to achieve richer color and contrast for your images.
While snorkeling, on the surface, there is no need for use of the filter. For depths between 5-20 feet, flip the SHALLOW Flip3.1 filter into place.
For the 20-50 feet range, we always use the DIVE Flip3.1 filter with video lights. Remember, the GoPros perform better with good lighting conditions, so if you've got video lights, use them with your GoPro set-up too.
Once you get below 50 feet, the DEEP Flip3.1 filter is the way to go. At these deeper depths, the quality of your footage will be totally dependent on how good the visibility is.
Whenever possible, compose your scenes with a good amount of neutral sand or reef that doesn't have a lot of green growth on it. This, plus your color correction filter, will help the camera find what is "white" in the scene, giving you truer looking hues in your footage.

Avoid The Blurries and The Wobblies
The GoPro cameras are the ultimate for capturing wide-angle action in a very small form factor. Underwater, they can capture a field of view of 127 degrees! The only limitation is its minimum focusing distance of 12 inches. Frame your subject any closer than 12 inches and your footage will be blurry. And since it's a wide-angle camera, the small critters are not a good choice of subjects- think subjects the size of a basketball and larger – divers, larger fish or schools, turtles, sharks, reef scenes etc.
Since the form factor of the GoPro is so small, it is very difficult to obtain stable footage without mounting your GoPro to something else. If using your GoPro as your "B" camera, mount it to the top of your dSLR housing[5]. Your strobe or light arms will act as outriggers, keeping you steady. If solely shooting GoPro, mount it to a two handled tray system that supports the use of video lights and keeps your capture stable, like Backscatter's GoPro Double Handle & Tray.
 

Two handles provide much needed stability when shooting GoPro underwater. Adding video lights to your GoPro with Flip3.1 color correction filters will make your video pop with vibrant color.
Keep your arms rigid and let the action come to you, or fin through your scene. Mounting your GoPro to a tripod for use in sandy areas or reefs where no damage will occur is another great option for capturing stable footage. Select the spot where you'd like to set-up your tripod, start filming and retreat from the scene for a short period to capture those critters' natural behavior.
 
A tripod for your GoPro is another way to capture stable underwater footage.
Taking Underwater Photos with the GoPro
The GoPro can take great photos too! In the photo mode, the Hero3 Black takes still images with a resolution up to 12 megapixels. However, since it is a fully auto camera, it chooses ISO and shutter speed based upon lighting conditions. To obtain vibrant photos underwater, follow these tips:
Attach the appropriate red color correction filter(s) for your dive plan.
Shoot with the sun at your back.
If you have video lights, use them deeper than 10 feet. The best results come from the brightest lights.
Make sure your subject is 12 inches or more away from your camera's lens for a sharp image.
Be as steady as possible when depressing the shutter button.
 
In photo mode, this image of a turtle was taken without a filter.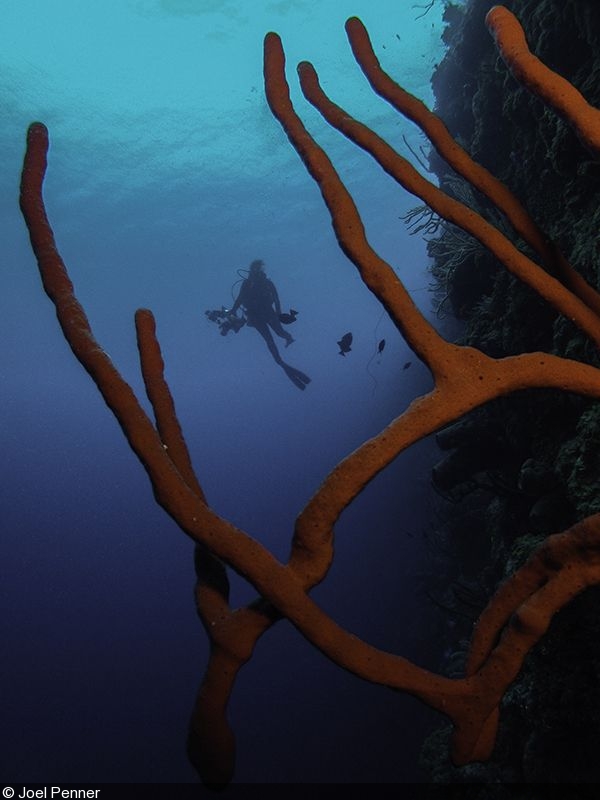 Even though the GoPro has no manual controls, still images like this are possible with the addition of a color correction filter, lights and a steady hand.

About the Authors:
Joel and Jennifer Penner are avid divers, making the ocean their office as often as they can. When not in the water, they run a multimedia company called, NEWMEDIASOUP. For more information, please visit their web site: www.newmediasoup.com.
 
---

When purchasing underwater photography equipment like the products mentioned in this article, please support DPG by supporting our retail partner—Backscatter.com.
RELATED ARTICLES
Be the first to add a comment to this article.
Newsletter
Travel with us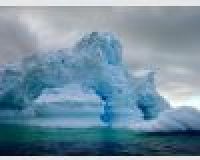 Antarctica
Plan Your Adventure >
Featured Photographer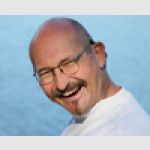 Jurgen Freund
Expert Photographer
Lured by the challenge of marine wildlife photography, Jurgen Freund acquired an underwater camera even before learning how to scuba-dive in 1981 in the cold lakes of Germany. He answered \"the call of the sea\" and...