Articles
Getting Creative Photographing Freedivers

If you've ever met me, then you know that I am easily persuaded, gullible, dupable—a right pushover, some might say. "Hey, Lia, come on this exploratory adventure in Indonesia for three weeks and we'll look for crocs." Me: "Okay, when do I have to be there?" Or: "Lia, want to come to Finland and photograph freedivers in Speedos under ice?" Me: "Ah, heck yeah. How do you work a drysuit?" And so though I had decided this year not to go on my yearly jaunt to Roatán for my company, Prawno Apparel, to cover the Caribbean Cup Freediving Competition, when one of the best freedivers in the world—William Trubridge—asks you to do a few shoots you say, "Ok, sure. Roatán here we come!"
I quickly got in touch with my equipment savior, Robin Dodd, at Backscatter to let him know that I'd need my housing (which he was salvaging) a bit earlier than expected. I gathered the rest of my gear, tested everything, renewed my equipment insurance, and pulled together a couple duffle bags' worth of Prawno tees to sling to friends, and rolled on down to sunny Roatán.

World record-holding freediver William Trubridge with Sachiko Fukumoto

It dawned on me somewhere along the way that I had no idea what I was about to shoot. William had been vague about what he wanted. And so, after lugging my oversized bags to my room, wiping the island sweat from my brow, and drinking a gallon of water, I trotted up to Will's room and sat down with him and Sachiko Fukumoto—freediver, adventurer, actress, director, the list goes on. We plotted blue water shots, yoga like poses and a series of images that show the natural beauty of the ocean and a sort of underwater dance. It was to be a marrying of three visions, and I was, as always, happy to rely on their immense skills as freedivers and apneists.
Over the course of the following three days, I watched an unexpected elegance and intimacy unfold. I hid behind boulders, framing Will and Sachiko in a way that made it look as though I had stumbled upon a loving moment. We used remote lighting to create dramatic angles, and we basked in the natural Caribbean light that illuminated the seascape like no studio could ever mimic.

Freediver Sachiko Fukumoto enjoying the warm Caribbean waters

William Trubridge taking in the moment at the Aguila wreck

When our days of shooting were over and Sachiko headed back to Japan, I took a couple of snaps at the competition. I watched William dive to 99 meters without fins. He would later do 100 meters, his record being 101 meters. Several national records were broken. But though the competition is thrilling, I was really more interested in the conceptual visions of earlier in the week with Sachiko and William.
And so I was excited when Marianna Krupnitskaya and her husband Niko Gillespie asked me about doing a few snaps on the reef. Having featured Marianna in previous Prawno designs, I jumped at another opportunity to get silhouettes and scenery shots with this very talented athlete. She sported her monofin and dove effortlessly, despite the fact that I kept sinking deeper and deeper to find different ridges in the topography. With nothing short of professionalism (and maybe some breath), both handled the shoot with ease, as if they were born to be underwater.

Marianna Krupnitskaya freediving Half Moon Bay Wall

Marianna Krupnitskaya diving over a small canyon
Tips for Shooting Freedivers
Always try to anticipate their movements. With such a short span of time to shoot each sequence, it is important to discuss ahead of time what the game plan is. And sometimes, if they are freediving down, factors such as current, fatigue and depth perception can be issues, so be wary at all times of the elements at play.
Be prepared to change your exposure, especially on sunny days. If you are shooting upwards as the freediver is coming down, your exposure will dramatically shift very rapidly, so be ready to adjust quickly.
Sometimes the best shots are done in the shallows or in open, blue water. Take advantage of light rays, and change the angle of your shots. Look down, towards the horizon, and go for silhouettes above.
Get creative with your lighting. Consider remotely triggered strobes to add depth and mood to your compositions. Hide them behind a boulder, coral head, or parts of a wreck.
Always consider safety when shooting freedivers. Freedivers should never dive alone, and so know what to do in the case that you find a freediver experiencing a shallow water blackout.
Shooting every day and hawking shirts made the short week in Roatán slip by all too quickly. But I relish in this fact, for there are always reasons to return: freedivers with creative shot ideas, design inspiration to be hatched, and the general camaraderie of the scuba folks to be enjoyed. Besides, I sold enough shirts to make the trip worth it, shot enough images to feed my soul, and drank enough Flor de Caña to tide me over for the next year. Until next time, West End Divers, Sundowners, Blue Marlin, Bar on the Bay and Cannibal Café—stay salty and weird until I can think of some new concepts for the next go-around!

A silhouetted Marianna Krupnitskaya near Canyon Reef off of Roatán

RELATED ARTICLES
Be the first to add a comment to this article.
Newsletter
Travel with us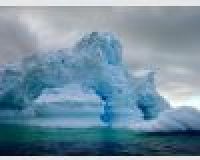 Antarctica
Plan Your Adventure >
Featured Photographer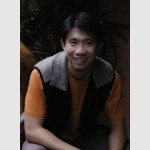 Lawrence Alex Wu
Expert Photographer
Color and light take on new sensations through a lens when combined with water and modern imagery techniques expressing a totally different art form. Alex specializes in creating underwater images as well as multi-media content...