Articles
The Gentle Giants of Oslob
Editor's Note -Recently, there has been an amazing phenomena in the Philippines where groups whale sharks have congregated in the waters of Oslob due to local fisherman hand feeding them. These encounters have naturally drawn many tourists to this small area. The regulation of the tourists, however, has created some controversy among some divers and conversations who fear that the current system is detrimental to the sharks. In this piece, photographer Natalia Pryanishnikova shares her experience with the gentle giants in Oslob. DPG will be covering this delicate situation in depth over the next few weeks.
I was traveling around the Philippines when I learned about the opportunity to swim with the whale sharks at Oslob village. My first thought was a recollection of a whale shark search in Maldives—three hours waiting on the surface and 30 second swims in vain efforts to keep up with the giant. So, I wasn't really inspired to go. But a typhoon that passed along Negros Island a week before my arrival made reduce visibility to 10 feet, and so we took the boat to Oslob, a small village on the shore of Cebu Island, to see the biggest fish in the sea.
Pulling up to the location offshore, our guide said quietly, pointing at the dark grey head just a few meters away, "There is a whale shark. Please, no strobes and don't touch the whale sharks." We were in the water in less than a minute! But there was no rush, as there were four sharks in the water, each following one chosen "Bangka" boat.
I noticed fishermen feeding the whale sharks something. It was hard to tell what it was and one local next to me just said it was "tuki-tuki," and that's all I ever found out. We were swimming around the whale sharks for an hour and a half, frantically taking photos and trying to balance our settings for the murky water, bright clouds in the sky and low contrast between the shark and the surrounding. We kept close to the animals, inspired by their quiet indifference, and trying not to get hit by the boats.
The giants just stayed in one spot, keeping their mouth open and eating, eating, eating. They looked gargantuan puppets with their gaping mouths, waiting to be fed. Sharks have displayed extremely unusual behavior there, staying almost vertically next to the boats. And although seemingly indifferent, they were completely aware of our presence. Despite their enormous stature, I haven't seen one snorkeler or diver hit by the shark, even though the animals were constantly moving from one boat to another, swimming away and coming back out of nowhere. But due to local regulations, we had to leave the place at 11 AM and the magic was over.
According to local rules, photographers are prohibited from using strobes on the whale sharks, but I must admit that visibility was so bad that there would have been no point in using them at all. There were lots of particles in the water—sand and rubbish from the shore and from the sandy bottom stirred by a handful of whale sharks, divers, food for the animals, and more than 50 onlookers. Despite the crowd, everybody was very careful, but we were really too close to these gentle giants sometimes.
So, how did this all start? This question just wouldn't go out of my mind the whole day, and I decided to ask local people of what they know about the practice. Philippine waters are rich with plankton and krill, so whale sharks have always been common visitors of this area. A few years ago, fishermen noticed that whale sharks started to follow the boats feeding on the krill, which is occasionally lost through the holes in the old fishing nets.
What started with a few tourists visitng to swim with the sharks has snowballed out of control, growing daily. Nobody really knows if it's good or bad for the whale sharks and local businesses are looking to make money from this situation: fishermen, dive centers, tourist agencies, local authorities and Cebu government.
After two more weeks of island hopping, we were in Moalboal village and were offered the whale shark tour again—I couldn't resist. We took a bus that brought us to the Oslob village in about two hours. There I noticed a ticket booth, where someone collects money from dive centers, which brings people to dive and snorkel, and a large banner with basic whale shark watching rules:
• Do not attempt to touch, ride, or chase a Whale Shark
• Do not restrict normal movement or behavior of the Shark
• Maintain a minimum distance of 3 meters from the Whale Shark
• Do not undertake flash photography
• Do not use underwater motorized diver propulsions
We stayed the whole day on the shore and had an opportunity to make two dives with whale sharks. But the number of people in the water this time increased two-fold, compared to my first experience. There were some fishermen who fed whale sharks, and many more in their bangkas were just carrying tourists, who didn't want to swim. They were not too careful and came really close to the whale sharks, banging on the heads of other snorkelers and divers who came too close to the surface.
At first I was really confused because it felt so crowded on the surface and underwater, and a few minutes later the reason was there: there were only two whale sharks feeding. Out of four sharks that were most frequent visitors to Oslob, one was wounded by motorboat and another one by some kind of spear.
This all resulted in a big mess in the water, and many people decided they could do whatever they wanted—sharks were touched here and there, someone was using a flash, snorkelers were literally hanging on bangkas next to sharks, and fishermen were really nervous, so nervous in fact that they even hit some people on their heads with wooden paddles to prevent them from touching the fish.
But it wasn't until I was going through the photos on my laptop that the gravity of the situation sunk in. All whale sharks had paint marks on their heads (and I don't think it was the whale sharks who hit the boats so hard). And still, sometimes whale sharks were coming too close to bangka, so that fishermen had to push them away with their feet!
Another important issue for many scientists is that people don't actually realize that these are wild animals. They don't pay much attention at us, but they can be hurt and they can hurt us as well. Divers and snorkelers are coming too close, actually just as close as the whale shark would allow it, and in this situation it means within a few centimeters.
I've read in many newspapers that there are plans to make this whale shark sightings more organized and controlled, but there are so many discussions and contradictions, and so many different interests are involved, that I don't know if there can be a positive outcome for both photographers, snorkelers and the whale sharks.
RELATED ARTICLES
Be the first to add a comment to this article.
Newsletter
Travel with us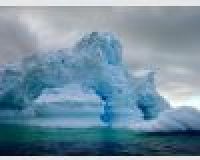 Antarctica
Plan Your Adventure >
Featured Photographer
Juan Jose
Expert Photographer
Juan Jose was born in Lanzarote (Canary Islands, Spain) in 1971. The sea has aroused his interest since childhood, although till 1994, after getting his first diving certificate, did not emerge his passion for submarine and...