Articles
The Florida East Coast Lemon Shark Aggregation
By Alan C. Egan, May 6, 2014 @ 02:00 AM (EST)

Beginning around December and running until the full moon in March, the Florida East Coast lemon shark aggregation is an annual event that should be on every diver's bucket list. Where else in the world can you find as many as 50 lemon sharks in one location? And they come in sizes up to 10 or even 13 feet!
The event occurs in Jupiter, Florida, where the warm Gulf Stream sweeps the Atlantic Coast and drift diving in the stream is full of surprises. This is the reason for the abundance of life compared to other Eastern Floridian dive destinations.

Why Call Them Lemon Sharks?
Lemon sharks get their name from the yellowish tinge to the skin on their back (with an off-white belly) that serves as excellent camouflage when they are resting on the sea floor. What's more, the skin has a mottled and pitted lemon rind feel to it.
A large, stout-bodied reef shark with a pale yellow-brown body that has no obvious markings, it is easily identified by its large dorsal fins, which are about equal in size. The anal fin, immediately below the second dorsal fin, is also large. The pectoral fins are long and curve back on the trailing edge. There is no lateral keel, and unlike many requiem sharks, it has no interdorsal ridge.


The lemon shark is also a blunt-nosed shark, with a snout that is round and shorter than the width of the mouth. Its upper teeth are narrow and broad, with triangular smooth-edged cusps and finely serrated bases. The lower ones are narrow and triangular with smooth-edged cusps. Lemon sharks have between three and five ridges, or rows, of teeth on both the upper and lower jaw. Their long, thin, sharp teeth are designed to catch slippery fish, the mainstay of the shark's diet. Astonishingly, lemon sharks lose an entire set of teeth, one at a time, every seven to eight days. They are replaced rapidly in the back of the jaw, and as they are lost, the new ones are rotated forward.
The adult lemon shark feeds mostly on bony fishes, such as cowfish, spiny boxfish, croaker, jacks, mullet, and catfish, as well as elasmobranchs including guitarfish, stingrays, and other sharks, but it also eats crabs, lobsters, conchs, and even the occasional seabird.


Natural History
Unfortunately, lemon sharks were a sought-after food item and the species was fished commercially, which had a devastating impact on the numbers that have been recorded at the Bimini Sharklab in the Bahamas. In addition, commercial development in the Bahamas robbed them of the mangrove nurseries in which they spend the first seven years of life.
Years of study at the Bimini Sharklab has produced some very interesting facts about this hardly known species. They have determined that lemon sharks return to their place of birth to give birth to live pups roughly every 15 years.
So why are these mostly pregnant females lying in the sand at 80 feet off Jupiter, Florida? Various studies are underway, and one theory is that the temperature of the water is required to be within 72°F to 75°F. It is this that leads to the large numbers off Jupiter.
The adult stage of the lemon shark is still a mystery. When they leave the Jupiter area, it is thought that they most likely return to the mangroves of the Bahamas, where they give birth.


How Can I Get to See Them?
Jupiter has several dive operators who run trips to see these magnificent sharks. With the water temperature at around 74°F during these winter months, all the diving is done as drift dives, with the shallowest being 75 feet, so it is for experienced divers only. Most dive sites reach a depth of 85 feet and Nitrox is recommended to lengthen the experience. Several shops offer advanced certification so you can upgrade your certification and see sharks at the same time.
I recommend a 5mm wetsuit to stay warm and comfortable. Around sharks, I always suggest wearing a hood, with dark fins and gloves. Be sure to bring a highly visible safety sausage.


A Photographer's Dream
When diving the lemon shark aggregation, the question arises as to whether you should shoot fisheye or rectilinear. While both options are good choices, the rectilinear lens can be more challenging with fast action. In my opinion, however, it gives you a better result.
A good strobe is recommended, but remember that these sharks have a white underside and can easily be overexposed, even at depth, due to a poor power choice. I normally start at half power and then, depending on my approach, turn one down for the front of the shark and leave a little more power for the rear.
With ISO set to 320, I can get good shots at f/8 with a shutter speed of 1/250s, which is sufficient to freeze the movement of these fast-moving animals.


This year was very special, as female tiger sharks have shown up on the same dives several times, and one of them, a juvenile female, was sporting a Bimini Sharklab identification tag. We saw four this year, one of which was a 12-foot-long female.
An endangered leatherback turtle and its entourage of remoras also cruised over the same lemon shark dive site, making this one of the best dive sites on the East Coast of Florida. Apart from the plethora of lemon sharks, a number of nurse sharks also show up, some of which are of considerable size. The nurse sharks also make for great photo opportunities and often approach right up to the dome to see what's going on.
To give a sense of scale, I always try to use the reef and surrounding fish, or another diver, to include in a shark shot. I also like to take shots in the water column as well as try a few silhouettes. Getting a close-up of those snarly teeth can make for some satisfying results, too.


As I mentioned, there's more than lemons in the waters off Jupiter. Out on the deeper dive sites, some of the largest bull sharks I have ever seen can show up and can sometimes be seen with a flotilla of large cobia. Indeed, going on a three-tank dive trip could well produce lemon, tiger, bull, nurse and great hammerhead sharks. Seeing all these on a single day in the same location is pretty amazing—especially since the action is right here in Florida.
The boat ride to the dive sights is about 45 minutes, with most starting on the Intracoastal Waterway, where manatees can often be sighted enjoying the warmer water. With several resident ospreys surveying the water, it truly is a pleasure to dive here.
So get ready for an adrenalin rush like no other at this world-class dive destination in our very own backyard.
To see more of Alan's work, visit alancegan.com.
RELATED ARTICLES
Be the first to add a comment to this article.
Newsletter
Travel with us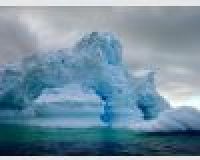 Antarctica
Plan Your Adventure >
Featured Photographer
Umeed Mistry
Photographer
I began diving in 1996 and immediately fell head over heels in love with the sea. In 2002 I got my Instructors cert and started working in the little known Lakshadweep Islands (India). With a lagoon at my doorstep and an ever...