Articles
First Impressions of the Sony 12–24mm and 16–35mm Full-Frame Lenses
By Joanna Lentini, May 31, 2017 @ 04:00 AM (EST)
A smooth hammerhead shot at 12mm on the 12–24mm f/4 G

A week prior to the release of Sony's two new lenses, the FE 12–24mm f/4 G and FE 16–35mm f/2.8 GM, Sony Artisan, Benjamin Lowy, descended below the surface at Los Islotes, Mexico and put the lenses to work on the Sony α7R Mark II. DPG Editor, Joanna Lentini, had the chance to witness Ben in action with curious sea lions and smooth hammerheads and pressed him for feedback on how the lenses performed—as he is one of the first people to test them underwater.
Lowy is a very accomplished and dynamic photojournalist based in New York City. He has photographed everything from presidents to the conflicts in Iraq and Afghanistan and is well known for his in-depth war coverage as well as for extending recognition and acceptance of mobile camera technology in photojournalism. Lowy has tracked pumas in Chile and documented kushti wrestlers in India, and he has recently started to document the other 71 percent of our planet—the oceans.
The 12–24mm f/4 G (left) and 16–35mm f/2.8 GM belong to Sony's flagship G Master series

Prior to Lowy's trip to La Paz, Mexico, he had been out shooting around New York City with the new Sony α9 and both lenses. With the new gear in hand, Lowy rented a helicopter and took a flight over the city at dusk, and visited iconic sites such as Grand Central Terminal and the Empire State Building.
Lowy points out that, "The α9 is a remarkable camera with amazingly responsive autofocusing. The high-speed frame rate is ridiculous and after shooting 6,000–7,000 frames over three days, I only needed three batteries. I thought it would be great to shoot the city from above, so I rented a helicopter and shot the skyline. As the 12–24mm is an ultra wide-angle lens, I also shot with it in Grand Central Station in order to create a sense of space."

As photographer Ben Lowy tests out Sony's new lenses, a curious sea lion pup investigates his fin

After his escapades around the city, Lowy flew to La Paz, Mexico, where he went diving at Los Islotes with some very curious and playful sea lions. As permanent residents of the island, the sea lions were just the sort of subject matter Lowy was looking to shoot—super quick!
"I had a lot of fun. It's one of those things—you rarely get to interact like that with wildlife. Their social structure is different from a lot of wildlife. The sea lions are a lot like the dogs of the sea, and the juveniles are so playful. It was an amazing feeling to just float on the surface alongside a juvenile basking in the sun. Whether snorkeling or diving, it is such a joyful experience."

A sea lion pup shot with the 12–24mm f/4 G at 12mm

In terms of how the lenses performed underwater, Lowy had this to say: "With sea lions, the 12–24mm was amazing, as at times they come in quite close—actually, much closer than you think they are. But with the smooth hammerheads, they were a little more shy so the 16–35mm was perfect. The 12–24mm lens had a bit of softness around the edges, but I am happy with the results. Of course, topside this wasn't an issue in the slightest."
As the lenses hadn't been released by Sony yet, you might be wondering how Lowy managed to get focus gears for the lenses. According to Lowy, two words: "Gaffer tape!" Of course! "In order to get the focus ring to fit the new lenses, I applied a lot of gaffer tape around the lens barrels to get the rings to fit. I used a focus gear made for the Canon 11–24mm lens."

Over-under of a sea lion at Los Islotes shot with the 16–35mm f/2.8 GM at 16mm

Using a Nauticam housing for the Sony α7R II, an eight-inch dome port and Sea & Sea YS-D1 strobes from Backscatter, Lowy made the best out of the circumstances and produced some stunning results that truly capture the essence of these magical creatures.
While both lenses are sure to appeal to underwater photographers for their wide angle, he didn't feel both were necessary. "There are some trade-offs depending on what their usage would be. Underwater the 12–24mm was really amazing and when shooting topside, having the 35mm was great. In terms of the α9, like I said, it's a remarkable camera for shooting stills—yet the α7R II is still superior in terms of video, so definitely great to have both!"

A smooth hammerhead shot at 21mm on the 12–24mm f/4 G

After shooting sea lions in La Paz, Lowy went on to snorkel with smooth hammerheads in the waters off of Cabo San Lucas. As the sharks were a bit shy, Lowy preferred the longer 16–35mm over the ultra-wide 12–24mm lens. Subsequently, Lowy has been shooting various assignments around California, including a bit of video and astrophotography.
Check out more of Benjamin Lowy's brilliant work on www.benlowy.com, or follow him on Instagram.

---

When purchasing underwater photography equipment like the products mentioned in this article, please support DPG by supporting our retail partner—Backscatter.com.
RELATED ARTICLES
Be the first to add a comment to this article.
Newsletter
Travel with us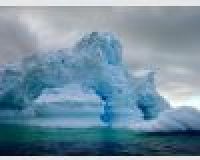 Antarctica
Plan Your Adventure >
Featured Photographer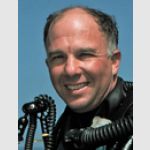 Marty Snyderman
Expert Photographer
Residing in Solana Beach, CA, Marty Snyderman is the Marine Life Editor for Dive Training Magazine and the long time author of the magazine, What\'s That, Behind The Lens, and Always Learning columns. He is also an Emmy...