Articles
First Impressions: Sea & Sea's YS-D2 Strobe
Editor's Note: In this article, California-based underwater photographer Brook Peterson gives her first impressions of the new Sea & Sea YS-D2. DPG will be receiving a pair of these highly anticipated strobes to produce a comprehensive review to be released soon.


As an avid underwater photographer, I take my equipment very seriously—and nowhere is this the case more than with my strobes. For the past several weeks, I have had the opportunity to use Sea & Sea's new YS-D2 strobe diving off of Southern California.
Like its predecessor, the YS-D1, the new YS-D2 strobe is lightweight and compact, weighing only 22oz, and is almost neutral underwater, weighing less than 2oz. In terms of dimensions, it is the same shape and size as the YS-D1, so any after-market accessories you had for the YS-D1 will fit the new model. The strobe continues to have the same whopping guide number of 32. The sync cord, fiber-optic cable, battery cover (and O-ring) and the diffusers have not changed. That's good news if you've been using the YS-D1 and want to make the switch to the YS-D2.

Sea & Sea have kept the power and compactness of the YS-D1, but refined the controls in the new, updated YS-D2 strobe
What's New with the YS-D2 Strobe?
So if all these things are the same, why would a gear hound like me be so excited? For me, every little annoyance with the YS-D1 has been fixed. For starters, the on/off switch has been changed to a knob that requires two fingers to turn instead of the previous "one-finger" knob that could result in accidently switching off the strobe or inadvertently switching to another mode when positioning the strobe. This was a big gripe with the original YS-D1, which Sea & Sea has taken on board and rectified: No more missed or improperly exposed shots because the knob was in the wrong position.
But even if you were to switch the mode accidentally, Sea & Sea has a backup system in place. There are now colored lights on the back of the strobe which tell you what mode you are in, so there is no mistaking that you are using TTL when you meant to use manual mode, for instance.
There is an audible sound when the strobes have recycled. Now you can keep your eye on the subject and fire the strobes in quick succession without having to look and see if they are ready to fire. But if you must look, there is a "READY/TTL" lamp on the back of the strobe for a visual reference.

There's a lot of improvement to look forward to in the new strobe, including a divided battery compartment and redesigned controls

Another improvement is inside the battery compartment, which has four dividers so that the batteries slide easily in and out without having to put your fingers in to hold the batteries in place. Each has its own separate compartment, which are clearly marked so that you can't put the batteries in wrong.
Another nice new design feature is the fiber-optic cable "hook" on the side of the strobe. This provides a place for the cable to be hooked to the side of the strobe so that it can't be easily pulled out of the socket—and it is nicely tucked away.

No more worrying about your fiber-optic cable getting tangled or pulled out of the socket, thanks to a nifty built-in cable hook
New Controls on the YS-D2
The light level control dial has also been redesigned completely. The manual exposure values are in f-stops, although I did not find this feature very accurate, since ambient lighting conditions change frequently and there are too many variables.
What I did like is that the light values are in increments of 1/3 of a stop and there are 11 increments to choose from. This gives you a whole lot of control over the light emitted from the strobe when shooting in manual mode. In TTL mode, there are also 11 light increments to choose from with an EV +/– 2.0. This is an improvement over the former EV +/– 1.5. If you cannot get the exposure you want from TTL, then it is an easy flip of the switch to change to manual mode.

A comparison shot of the YS-D1 (right) and YS-D2 (left). Notice the switch from "one-finger" to "two-finger" control knobs to minimize accidental changes
YS-D2 Strobe Modes
There are four modes available on the new YS-D2 strobe: "Manual with pre-flash," "Manual," "TTL," and "Customize." Each mode has a corresponding color that is emitted on the back of the strobe. The new customize mode allows compact camera users to program the strobe so that it is compatible with the pre-flash on their particular camera. With five different custom settings to choose from, and a list of compact cameras in the manual that correspond to each setting, it would be safe to say there is a setting that is compatible with most if not all compact cameras.
The "Manual with pre-flash" mode is for cameras that have a pre-flash and are using a fiber-optic cable to communicate with the strobe. Manual mode is for cameras without a pre-flash. Both modes can be used for manual shooting when using a sync cord. Finally, "TTL" mode is subdivided into "DS-TTL" or "Slave-TTL." "Slave-TTL" can use either fiber-optic or sync cord.

With four modes to choose from, the YS-D2 is designed to work with almost any camera and housing combination, from the most basic compact to most advanced DSLR
YS-D2 Target Light
The target light has a few new improvements as well. It now has two settings: The high setting has an output of 300 lumens, and the low setting outputs 100 lumens. It is important to note that the target light isn't powerful enough to be used as a proper focus light. Rather, it's best used to help target the position of your strobes.
There is also a red filter that can be snapped on over the target light so that your subject isn't frightened away by the bright white light. This is one feature that I didn't find very useful. I rarely if ever use a target light on my strobe. With a beam angle of 80–120 degrees, I don't find that I need to point my strobes that precisely. In addition, I usually point my strobes slightly away from my subject so that only the edge of the beam falls on the subject. The red filter snaps out easily, but I wouldn't remove it while diving because it is small and easy to lose, without any kind of tether to keep it from floating away.

While having a red-colored target light is nice when photographing otherwise shy fish (as seen above), the accessory attachment for the YS-D2 is small and easy to lose—better stick with a separate focus light
Final Thoughts
It seems that Sea & Sea has listened to the critiques of the previous YS-D1 strobe. Many of the much-maligned design features have been improved, while keeping the tremendous power and quick recycle time. The quality of the YS-D2 is as good as any professional strobe, but in a compact package.
This strobe would be a good purchase for a compact camera user who intends to progress to a DSLR as it would remain a valuable asset for both systems. As a DSLR user, I find the YS-D2 to be an ideal combination of size and power.

---

When purchasing underwater photography equipment like the product mentioned in this article, please support DPG by supporting our retail partner—Backscatter.com.
RELATED ARTICLES
Be the first to add a comment to this article.
Newsletter
Travel with us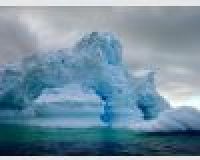 Antarctica
Plan Your Adventure >
Featured Photographer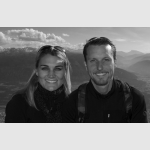 Hergen Spalink
Expert Photographer
Hergen Spalink and Kerri Bingham run gotmuck.com, an underwater photo & travel service. They are also the Managing Editors for DivePhotoGuide.com. Herg & Kerri are based in Bali and have lived and worked in Indonesia...