Articles
First Impressions: Panasonic GH5
By Ian Bongso-Seldrup, January 6, 2017 @ 02:00 AM (EST)
While camera companies are equipping a new generation of DSLRs and point-and-shoot cameras with the ability to shoot 4K and Full HD video, the results have been nothing if not mixed. In many cases, the quality of footage is disappointing, video features are lacking, and even recording time is limited. For many users, these cameras are for taking stills first, and for capturing video a distant second.
The Panasonic Lumix DC-GH5, the highly anticipated upgrade of the GH4—DPG's "Best for Video" mirrorless camera of 2016—is the first camera in some time to claim to be both a great stills camera and a serious tool for shooting movies, with an eye-watering spec sheet that will excite the enthusiast videographer, or even professional filmmaker, as much as the still photographer.
Could this much-hyped Micro Four Thirds mirrorless be the ultimate camera for underwater shooters that wear either hat—or both? Here are our first impressions of the GH5.

Specs at a Glance (Compared with GH4)
GH5

GH4

Price (MSRP)
$2000
$1500
Sensor
20.3MP Live MOS
16.05MP Live MOS
In-camera stabilization
5 axis
No
Autofocus
225 points
49 points
Continuous shooting
9fps (AF), 12fps (no AF)
7fps (AF), 12fps (no AF)
"6K/4K Photo" mode
6K (30fps at 18MP)
4K (60fps at 8MP)
4K (30fps at 8MP)
Max internal video
recording (rate, color)

UHD 4K 30p (150Mbps, 4:2:2 10-bit)
DCI 4K 24p (150Mbps, 4:2:2 10-bit)
Full HD 60p (100Mbps, 4:2:2 10-bit)

UHD 4K 60p (150Mbps, 4:2:0 8-bit)
DCI 4K 48p (150Mbps, 4:2:0 8-bit)
Full HD 60p (100Mbps, 4:2:0 8-bit)

UHD 4K 30p (100Mbps, 4:2:0 8-bit)
DCI 4K 24p (100Mbps, 4:2:0 8-bit)
Full HD 60p (200Mbps, 4:2:0 8-bit)
Electronic viewfinder
OLED (3,680k dots)
OLED (2,359K dots)
Size
5.45 x 3.86 x 3.44 in
5.23 x 3.68 x 3.30 in
Weight (body only)
22.72oz (645g)
16.93oz (480g)
What's New?
Comparing the GH4 and GH5, about the only thing that hasn't changed is the battery—which is still the same 1860mAh lithium-ion affair. Everything else, cosmetically and under the hood, has been redesigned or upgraded.
At the heart of the GH5 is a new 20.3-megapixel Micro Four Thirds (17.3 x 13.0 mm) sensor without low-pass filter, complemented by a new Venus Engine processor. Also on-board is the latest Depth From Defocus (DFD) autofocus system, which uses pairs of images to create a depth map of the scene, resulting in faster and more accurate focusing, according to Panasonic. The payoff is impressive 9fps continuous shooting in RAW with autofocus, more than sufficient to capture the perfect composition of a fast-moving passing shark.
If high-speed continuous shooting isn't enough, Panasonic have improved upon the unique "4K Photo" mode of the GH4, which allowed you to shoot a few seconds at 30fps and then pull 8-megapixel (4K resolution) stills from the footage. The GH5 can now pull 18-megapixel (6K resolution) stills in its new "6K Photo" mode.
As well as a new, bigger weather-resistant magnesium alloy body, the GH5 features 5-axis in-body image stabilization (nice to have but not relevant for shooting underwater), two UHS II card slots, and a new viewfinder with greater magnification (0.76x) and better resolution (3.68 million dots) that should be a welcome plus for underwater shooters.

Panasonic's slick product overview video shows off all the important new features of the GH5

What is 4:2:2 10-bit video?
Most cameras capture 4:2:0 8-bit footage. "4:2:0" means for every 4-by-2 grid of pixels, color is recorded from 2 of the top row of 4, and 0 from the second row of 4. That's sufficient color information for video. "4:2:2", by comparison, means 2 color pixels are recorded from each row. The result is video with more-accurate color information.
The difference between 8 bits and 10 bits is also significant: 8 bits gives 16.7 million colors per pixel, while 10 bits gives over 1 billion possible colors.
As expected, the video spec sheet sets the bar very high indeed, though to really understand what the camera offers, you'll need to appreciate the fine print.
To start with, unlike many DSLRs, the GH5 uses the full sensor width for 4K video capture and there are no constraints on recording time, which, again, is something not shared by many DSLRs. There is also the less common provision for both 4K resolution standards: DCI (4096 x 2160 pixels) as well as UHD (3840 x 2160 pixels).
The other big news is that the GH5 can record 4K internally with 4:2:2 10-bit chroma sub-sampling—unlike its predecessor and the vast majority of rival cameras. It sounds technical and it is (see box), but it's also a very significant feature for serious underwater videography. The extra color information afforded by 4:2:2 10-bit capture has important implications for post-processing, especially when it comes to underwater video. It's a little like the difference between JPG and RAW in photography, where a RAW file contains "hidden" information that can be manipulated: With 4:2:2 10-bit color, a "color grading" tool like Adobe Premiere Pro can correct for the loss of color at depth without degrading the quality of your video—with a latitude that isn't possible with the 4:2:0 8-bit footage recorded by other cameras.
The GH5 can record to SD card 4:2:2 10-bit color for UHD 4K 30p (150Mbps), DCI 4K 24p (150Mbps) and Full HD 60p (100Mbps). A full-size HDMI socket also allows you to hook up an external recorder, giving you the 4:2:2 10-bit quality option at higher frame rates: UHD 4K 60p and DCI 4K 48p.
In tandem with these high-quality recording options, the GH5 is packed with additional features normally found only on pro video gear. Chief among them are two visualization tools videographers and video editors will appreciate: a waveform display, to show luminance and exposure; and a vectorscope display, showing color distribution within the frame.
Ikelite, Subal and Nauticam are just some of the manufacturers who produce housings for the GH4
Housing the GH5
The GH4 received extensive housing support, from the affordable to the high-end, and it's safe to assume that the GH5 will be similarly well covered. Since the body of the GH5 is bigger (about 13%) than its predecessor's and the control layout is different, existing underwater housings will not fit the new model.
With such high-quality video recording internally, there will be less of a reason to accommodate additional external recorders/monitors, though really serious underwater videographers will still look for housings that include the appropriate connectivity.
On the downside, while all important buttons and dials will be accessible on the new housings, settings selected via the GH5's touchscreen, as with the GH4, won't be available during dives.

Recommended Lenses for the GH5
Panasonic offers a range of lenses that are well suited to underwater photography and video:
There are also key lenses in the Olympus catalog that will work well with the GH5:
There's a wide selection of excellent lenses for underwater photography and video available for the Micro Four Thirds mount
Conclusions
What We Like:
What We Don't Like

Internal 4:2:2 10-bit 4K video capture at 24/30p
18-megapixel stills from "6K Photo" mode
Large high-resolution viewfinder

More expensive than predecessor
Lack of pop-up flash means fiber-optic strobe connection will require a converter
Waiting till March to get our hands on it!

With its extensive feature set aimed at both photographers and filmmakers, the GH5 can legitimately be called a hybrid stills/video camera. The GH5's specifications suggest a formidable camera that could rival a good DSLR for still image quality, as well as produce video that gives pro cinema cameras a run for their money. We're looking forward to testing out the GH5 to see how well it delivers on its promises.

---

When purchasing underwater photography equipment like the products mentioned in this article, please support DPG by supporting our retail partner—Backscatter.com.
RELATED ARTICLES
Be the first to add a comment to this article.
Newsletter
Travel with us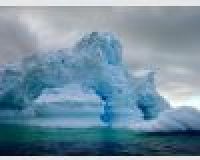 Antarctica
Plan Your Adventure >
Featured Photographer