Articles
First Impressions: Nikon D850
By Ian Bongso-Seldrup, September 1, 2017 @ 06:00 AM (EST)

Try guessing what brand any DSLR-toting underwater shooter uses, and you'll only be wrong 50 percent of the time. But if there was ever any doubt, in the year of its centennial anniversary, that Nikon is still "in the game," then the arrival of the D850 will surely silence (or at least quieten) the naysayers. This highly anticipated full-frame enthusiast/pro-level camera boasts a spec sheet that not only leaves its predecessor, the D810, in the shade, but will also send shivers down the spine of many a Canon shooter (whether they care to admit it or not).
If it performs as well as its specifications suggest, the D850 will have pulled off at least two impressive feats for a DSLR: first, awesome stills at both high resolution (45.7MP) and high speed (7fps with autofocus); and second, smooth 4K video from the full width of the sensor. Indeed, such lofty achievements wouldn't be scoffed at coming from a mirrorless "hybrid" camera either.
In the following, we take a look at the features of the D850 most relevant to the underwater shooter—whether of stills or video—and consider the potential benefits for photographing and filming a variety of underwater subjects. Here are our first impressions of the new Nikon D850.

Specs at a Glance (Compared with D810)
D850

D810

Price (MSRP)
$3,300
$2800
Sensor
45.7MP BSI-CMOS
36.3MP CMOS
Max resolution
8,256 x 5,504 pixels
7,360 x 4,912 pixels
ISO range
64–25600
64–12800
Autofocus
153 points
51 points
Continuous shooting with autofocus
7fps, 9fps (with grip)
5fps
Viewfinder magnification
0.75x
0.7x
Max internal video
recording (rate, color)
UHD 4K 30p (144Mbps, 4:2:0 8-bit)
Full HD 60p (48Mbps, 4:2:0 8-bit)
Full HD 60p (40Mbps, 4:2:0 8-bit)
LCD
3.2" (2,359k dots), touch enabled
3.2" (1,229K dots)
Storage
SD/SDHC/SDXC (UHS-II) + XQD
SD/SDHC/SDXC + CF
Size
5.75 x 4.88 x 3.11"
5.75 x 4.84 x 3.23"
Weight (body with battery)
35.45oz (1005g)
34.57oz (980g)
What's So Great About the D850?
Lightning Fast: We've already raved about the autofocus capabilities of the cropped-sensor D500. (When shooting sperm whales with the D500, Keri Wilk called the camera "unstoppable" because of its ability to achieve ultrafast focus.) That same AF system—which is borrowed from the flagship D5—is also on-board the D850. The system uses 153 focus points, 99 of which are cross type, linked to a 180,000-pixel metering system (up from 91,000 pixels on the D810), almost three times as many focus points as used by the modules in the D810 and D750.
Combined with the top-of-the-line Expeed 5 processor, the D850 manages an impressive 7fps continuous shooting. That rises to 9fps with a battery grip loaded up with the D5's battery, but this, of course, isn't likely to be squeezed into anyone's underwater housing. More importantly, the D850's buffer allows for 51 14-bit lossless RAW files (provided you use an XQD card), so few underwater photographers should blame the camera for missing the action.
Like the D5 and D500, the D850 features a new joystick (just below the AF-ON button) that can be used to choose from the 55 user-selectable AF points. However, this rather small multidirectional control will be tricky for housing manufacturers to mirror on their housings, so it's unlikely to be available underwater. (The same goes for the touchscreen, of course, which is the other way the user can select AF points.)
In summary, we can expect the D850 to track fast action underwater and confidently snap to focus, even in low-contrast, low-light situations—a big improvement on the sometimes-sluggish D810.
46MP Files Too Big for You?
If the thought of a 45.7MP RAW file terrifies you, you might be interested to know that you can also set the D850 to record medium RAW (mRAW) at 25.5MP and small RAW (sRAW) at 11.3MP.
However, you should keep in mind that the mRAW and sRAW options produce 12-bit files as opposed to 14-bit files, which means you will have much less latitude in post-processing.
Purists will want to stick with full (large) 45.7MP 14-bit RAW files—and save some serious money for XQD cards!
Off-the-Charts Resolution: With the D850, Nikon has piled on the pixels, adding 10 million more on top of the already decent 36MP of the D810. This puts the camera firmly in "crazy" territory (poster-sized prints, anyone?) occupied by the likes of Canon's EOS 5DS R (50MP) and Sony's a7R II (42MP).
Nikon seems to have put a great deal of effort into producing a great sensor for the D850, designing it themselves as opposed to using an off-the-shelf unit. For one thing, unlike any other Nikon full-frame camera before it, the D850's sensor is back-side illuminated (BSI), which promises better image quality at the edges of the sensor as well as improved performance at high ISOs. Given the staggering resolution of the D850, it will be very interesting to see how well noise is controlled in low-light situations like wrecks and under reef ledges.


Video Prowess: While the majority will see the D850—indeed any DSLR—as a tool for photography, there's no doubt that Nikon has made a concerted effort to cater to videographers' needs. Until now, the usefulness of 4K recording on any other Nikon DSLR (D5 included) has been severely hampered because only a portion of the sensor has been used for video capture. The resultant crop factor (1.5x on the D5) has meant that the field of view captured by wide-angle lenses has been significantly reduced—a major bugbear for underwater videographers wanting to shoot reef scenes, wrecks and big animals.
The D850 becomes the first Nikon DSLR to use the full width of the sensor to capture 4K video—eliminating this problem and, at least on paper, making the camera a serious proposition for underwater filmmaking. Not unsurprisingly, the top frame rate at 4K is 30p, so slow motion at this resolution isn't on offer (like on a Canon EOS-1D X Mark II, which can muster 4K/60p), but there is the option of 1080/60p recording for playback at half speed—very useful for smoothing out minor wobbles in your underwater footage. Tantalizingly, there's also a special super slow-mo mode that allows you to capture 120fps footage, but the caveat is that the camera outputs slow-motion clips that are 30p, 25p or 24p files.
There's further evidence that video was more than just an afterthought on the D850: To tease some more dynamic range from your footage, there's a "Flat" picture profile (though no Log gamma options), and two important industry-standard video tools are provided: focus peaking (though only when shooting 1080p, not 4K), and zebra stripes.
Commanding Views: The D850's new viewfinder also deserves a special mention. With a magnification of 0.75x (compared to the 0.7x on the D810), it's the biggest (and likely best) viewfinder on any Nikon DSLR, and yeah, it's optical, you know? And in case you hadn't heard, to craft that lovely pentaprism, Nikon sacrificed the built-in flash, so if you've got optically triggered strobes, you'll need a converter.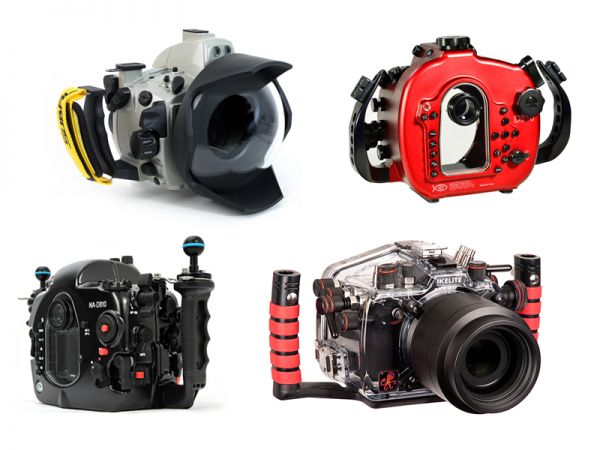 As they did with their D810 housings (pictured), all the major housing manufacturers will support the D850
Housing the D850
For anyone investing in a D850, it will only be a question of when, as opposed to if, their favorite manufacturer will release its housing for what will almost certainly be an extremely popular camera.
Compared to the D810, the control layout hasn't changed a great deal, so this could well mean housings hitting the market very soon—perhaps as little as four or five months. The D850's new autofocus joystick is one control that housings will likely omit, and the new touchscreen will, of course, not be available during dives.
While the video quality from the camera remains to be seen, many shooters will see the D850 as a viable tool for video, so serious filmmakers will want to consider housings that allow the connection of external recorders/monitors—to make use of the 4:2:2 8-bit output via HDMI.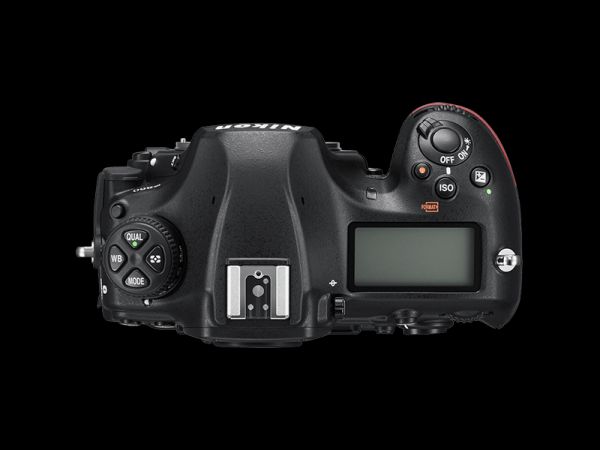 Conclusions
What We Like:
What We Don't Like

Very high-resolution (45.7MP) backside illuminated sensor
7fps continuous shooting with AF
Autofocus system from the D5
4K/30p video with no crop

1080/120p slow-mo mode only offers files at 30p/25p/24p
Focus peaking not available in 4K
The lack of pop-up flash rules out straightforward fiber-optic strobe connections

For Nikon full-frame DSLR shooters, it's hard to imagine a more exciting new kid on the block than the D850. Many D800 and D810 users will feel there are just too many enhancements to pass up an upgrade to the D850 (bonus: you will still be able to use your old batteries!), and users of Nikon's entry-level full-framers will be extremely tempted by the astonishing resolution and speed of the new camera. That being said, the incredible detail will come at a cost—not just the body and housing but also the capable lenses you'll need to get the most from this unforgiving beast.
As ever, camera specs only tell half the story, and we'll just have to see how the D850 fares when confronted with demanding subjects and challenging lighting. The D850 has touched down on dry land; we can't wait to see what happens when we bring it along for an underwater adventure…

There's no underwater footage in Nikon's slick D850 product tour, but you get the general idea…

---

When purchasing underwater photography equipment like the products mentioned in this article, please support DPG by supporting our retail partner—Backscatter.com.
RELATED ARTICLES
Be the first to add a comment to this article.
Newsletter
Travel with us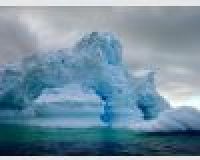 Antarctica
Plan Your Adventure >
Featured Photographer
Jeremy Cuff
Expert Photographer
Jeremy Cuff is a regularly published diving/underwater and travel photojournalist based in Warminster (Wiltshire) in the southwest of the UK. He is the 2007 winner of the Sport Diver Underwater Photographer of the Year Award....