Articles
Filming the Perfect Promo on the Palau Siren
With loads of sharks, rays, and turtles, Palau is a perfect place to plan and shoot a promo video

Divers who travel the globe in search of underwater adventures tend to have a bucket list of destinations they one day hope to visit, and the stunning tropical islands of Palau regularly feature in that category. In 2009, the Micronesian nation banned all commercial shark fishing in its waters, effectively creating the world's very first official shark sanctuary.
Since then, a trip to the islands has been high on my agenda. So, when I was offered the opportunity to join a liveaboard trip to produce a promotional film for my friends at Siren Fleet last year, I jumped at the chance.

A drone is critical for promo shoots as it allows the filmmaker to capture impressive images of liveaboards, dive boats, and resorts
Planning the Perfect Promo
I had a clear goal for the shoot from the start: Create a short, action-packed film featuring the pristine panoramic views of Palau from the sky, and clean, colorful underwater footage of the iconic marine life below the surface.
To accomplish this vision, I traveled to the islands equipped with the highly capable Panasonic Lumix GX8 in Nauticam housing as my underwater video system and my trusty DJI Phantom 4 quadcopter. I have been flying drones for a number of years now and never travel without one.
There really is no better way to showcase a destination than by combining aerial, land, and underwater footage. Providing a variety of perspectives makes it easier for the viewer to imagine themselves being there, while also appealing to non-divers who would lose interest quickly if the entire film was shot underwater. Personally, I try to shoot both environments in a variety of different ways to ensure I come home with as many usable clips as possible.

Aerial footage adds another perspective to your video other than "just" underwater scenery

Of course, amazing underwater subjects (such as these schooling soldierfish) are a must for an enticing short promo film
Tips for Aerial Promo Videography
The first thing most people do when they buy a drone is fly it as high as they dare to go and marvel at the panoramic views they are able to capture. While these clips can look great and most definitely have their place in the final movie, not everything should be filmed from a mile away.
For more cinematic footage, keep the quadcopter lower and closer to the subject and try to capture everything from a number of different angles. This will also give you much more flexibility later on when it comes to editing all of that lovely footage. Be sure to feature shots of the liveaboard or resort that you are diving from especially if shooting a promotional film.
Finally, and although it seems obvious, new drone owners should know how to properly fly the device and operate the camera settings before attempting to fly in difficult conditions such as from moving boats or in enclosed areas. Too often, I have seen inexperienced pilots lose their expensive new toys simply because they couldn't be bothered to take the time to learn how to use it first.

Use the drone as a handheld gimbal: This will allow you to shoot stable footage that would not be possible with a normal video camera
Tips for Underwater Promo Video
Underwater encounters are harder to predict and nothing in the ocean is guaranteed. If the big animals that you hope to see do not show up or come close enough, look for other subjects that will provide good footage you can use in the final cut. Even though swimming with mantas is more exciting than filming your dive buddy, every bit of footage counts. And no matter how amazing that subject might be, more than half a minute of the same animal will have the viewer reaching for the fast-forward button.
Ideally, take a couple of different lenses with you to mix up wide angle and close-up footage, and be sure to shoot from as many angles as possible. Most importantly, understand the settings of the camera and make sure it is ready to shoot at all times. Some of the best underwater encounters we experience on a dive trip may only last a matter of seconds and happen when we least expect them. So, in order to capture them on film, one must be prepared.

Above all, when it comes to your underwater videography, you must always be prepared for the unexpected, such as this fly-by from a blacktip reef shark
Advice for Post-Production
As an underwater photographer transitioning to videography, one of your biggest challenges will be the editing process. Outline some of the elements that are most important when putting together your final film.
First, select music that suits the footage and the destination you are trying to represent. This often takes a long time, but when you have found the right piece, you will know it instinctively. If in doubt, download a copy and watch some of your best clips while listening to it. Of course, a friend who can score an original soundtrack would be an added bonus!

Your final product should be a highlight reel of the best of the best: Here, a massive manta ray swoops in with a reef shark in the distance

Once you have selected a good soundtrack, it is then time to decide how long you want the film to be and choose the very best clips that you will eventually use. In general, it is better to produce something short (five minutes or less) and impactful than to roll out 10 minutes of the same subjects that nobody is ever going to get through. Remember that no matter how good a clip has the potential to be, if it is out of focus or shaky it will never look good, so be ruthless and only include your very best clips.
Once you have made your final selection of clips, spend as much time as you need experimenting with the order and length of each clip so that the film flows nicely and fits with the music you have chosen. Personally, I'm only happy with my final edit once I can watch it in its entirety and be happy with every single individual clip. If you don't have enough quality footage, the most sensible thing to do is simply make the film shorter. Resist the temptation to pad it out with clips that don't make the grade.

The concise final film is a powerful tool for enticing other divers to voyage with the Palau Siren
Palau: An Imperfect Film Set
Palau is a fantastic location to shoot a promotional film. The stunning scenery makes surface intervals with a drone almost as much fun as the underwater encounters with the big schools of fish, sharks, mantas and turtles.
Sometimes, however, conditions don't align perfectly. My trip to Palau was slightly spoiled by poor visibility: The dive guides said it was uncharacteristically turbid. This is a true inconvenience in a wide-angle and big animal destination like Palau. What separates professional underwater shooters from others is the ability to overcome such challenges. The primary way to do this is to have a solid editorial vision (aerial, underwater, and topside imagery); but you must remain flexible to alter the plan of execution to achieve your objective.
Ultimately, I am happy with the film and feel it provides an accurate representation of what one can expect to see and experience on a dive trip aboard the Palau Siren. I hope it's inspired you to try putting together a promotional video of your own.

Even when conditions aren't perfect, the skilled filmmaker can produce a video that gives you a bit of a case of "FOMO" (Fear Of Missing Out… on amazing diving)
RELATED ARTICLES
Be the first to add a comment to this article.
Newsletter
Travel with us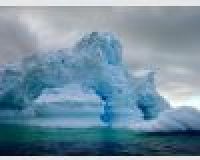 Antarctica
Plan Your Adventure >
Featured Photographer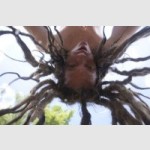 Ric Frazier
Expert Photographer
Born and raised in Texas, Ric's photographic journey began with participating in and shooting the skateboarding scene. Many scrapes and scars later, swimming with the sharks seemed like an equally stimulating experience....