Articles
Review: The Fantasea Line Radiant Pro 2500 Video Light
By Robert Frank, Ph.D., PADI MSDT, August 5, 2015 @ 05:09 PM (EST)
Note: The reviewer and author of this article was provided the Radiant Pro 2500 by the manufacturer to complete the review.


About twenty years ago I purchased my first dive light. It used a screw-in incandescent bulb, required four C-sized batteries and probably was less than 300 lumens strong. Six years ago I purchased a state-of-the-art halogen dive light that used two CR123 batteries and boasted a staggering 700 lumens.
During those 20 years I went from the most basic point and shoot camera with no lights to my current photographic set-up consisting of a Canon G16, a Fantasea FG16 housing, a Sea & Sea YS-D1 strobe and a Fantasea Blue Ray (1600 lumen) Video light. Recently I have been evaluating the Fantasea Line Radiant Pro 2500 Video light while diving aboard the Maldives Aggressor.
For me, this multipurpose, professional quality video light represents the ultimate solution for my imaging needs, in ways that go beyond just the traditional uses of a video light.

The Radiant Pro 2500 – Modes and Operation
The Radiant Pro 2500 uses two rechargeable lithium-ion 18650 batteries, has six operating modes that provide eleven lighting choices and offers lighting options for photography, videos, general lighting (such as viewing into caves or overhangs), red and ultraviolet & blue lighting (for fluorescent imagery) and alert or emergency beacons. All of these lighting options are reached (quite easily) with the use of only one button.
The light has a battery power indicator that surrounds the on/off button. When the indicator's color is green then the remaining battery strength is between 60% and 100%; yellow indicates 30–60%; red indicates 15–30% and flashing red indicates less than 15% battery strength remaining. When used at 100% brightness the batteries will last almost one hour, but I never experienced a scenario when I needed or wanted full illumination for an entire dive.

Photo of a reef squid taken with the Radiant Pro 2500

The six operating modes available with the Radiant Pro 2500 are:
wide bright light (120 degree beam)
narrow bright light (15 degree "torch" beam)
red (120 degree beam)
ultraviolet & blue (120 degree beam)
bright flashing (120 degree beam)
red flashing (120 degree beam)
Within the wide and narrow modes a quick push of the "On/Off" button will cycle the brightness through 100% (2500 lumens), 50% (1250 lumens) and 25% (625 lumens). The reduced brightness allows for differing photo or video composition options plus extends battery life far past that of a typical recreational dive.
The red light mode has two options: 100% or 40% illumination. The flashing modes will provide up to eight hours of continuous output—a comforting feature during night or drift diving.
A Y-S connector is included with the light, allowing integration of the light in any underwater photo or video system by mounting it on any arm featuring a standard Y-S mount. I always appreciate it when the product comes with accessories necessary for proper operation so I don't have to go shopping for parts after completing my purchase.

Using the Radiant Pro 2500 Underwater
One of the most overlooked ways a versatile light like the Radiant Pro 2500 can help underwater photographers and videographers is in scouting for subjects. The Maldives has reefs that often contain overhangs and on numerous instances I quickly switched from the wide to narrow mode and the 2500 lumen torch allowed me to sweep through the overhang to quickly see if there was anything of interest without the need to penetrate the overhand and possibly startle the animal life or stir up silt before I was ready to compose and take a photograph or video.
On our last day of diving we were on a pinnacle that seemed to be a haven for octopuses. While swimming past a particular rock formation a fellow diver spotted what he thought was an octopus hiding under some rocks and signaled me to take a look. I saw the gray blob but wasn't sure what I was viewing so I switched to the 100% power torch and the bright light startled the octopus. As it began to emerge from its hiding place I returned to 50% wide option, slowly swam closer and snapped this photo. All of that in less than 20 seconds.


Night dives in the Maldives are equally as stimulating and enjoyable and I found the red light helped maximize my productivity on these dives. On full power and with the 120 degree beam a diver can see almost anything that passes within 30 to 50 feet (10–16 meters). Although for most divers a white light is preferred, for underwater photographers the red light is the best option because the infrared spectrum does not disturb most marine animals.
With the Radiant Pro 2500 light, the diver is able to get very close to the animal life, compose the photograph and then let the external strobe bring forth the colors that were not fully visible under the red spectrum. The stoplight parrotfish photo was taken in such a scenario and I was less than three feet (1 meter) from the fish when the strobe fired. I doubt I would've been able to approach the skittish subject that closely had I been using a white light.


Switching between the various output modes becomes easy and intuitive once you have practiced with the light. A flowchart type diagram is included in the instruction manual and I recommend practicing on land (while referring to the flowchart) in order to better understand the light's options and sequencing.
In less than thirty minutes of practice you will become comfortable with the various modes offered by the light. I found the one-button operation design helpful, especially during night dives. Instead of having to locate the proper button in the dark, the Radiant Pro 2500's one-button design makes it easy to operate, even in complete darkness, and you won't be forced to remove your eyes from the subject while trying to get the light into the desired mode.
The Maldives is not an area with much bioluminescence but that didn't stop the ultraviolet & blue light from highlighting coral and marine life. The ultraviolet and blue light brought a different perspective to the dive site for both photographers and recreational divers.


We never had an emergency that required the use of the SOS or flashing red options but I did test them both on land and on the surface during night dives. (I alerted the boat staff that I would be testing these modes when we surfaced and they should not construe the flashing lights as a distressed diver signal.) Both options worked as expected and by using the Pro 2500 I now feel comfortable in leaving my emergency strobe light at home when I travel. (As a PADI Instructor I always encourage my students to take an emergency strobe with them on every dive as part of their safety gear. Lives have been saved because of emergency strobes.)
As you can see, versatility is where Radiant Pro 2500 really sets itself apart. If you are a recreational diver the Fantasea Line Radiant Pro 2500 Video Light will show you an underwater environment that you have never seen, regardless of how many dives you have taken. For underwater photographers and videographers, the light's different modes provide options for different types of lighting. Furthermore, the multipurpose light allows you to grow into it, making it ideal for action cameras, point and shoots, and SLRs.
While it might not be the sexiest selling point, you should not discredit the value of the safety and comfort of having an emergency beacon in the event that you drift too far from the boat. The Radiant Pro 2500 a great supplement to other signaling devices such a DiveAlert. In other words, no matter what type of diver you are, you will get great use from your Radiant Pro 2500.

Tips for Safely Operating the Radiant Pro 2500
The light comes with four batteries and a charger. Always keep one set of batteries in the charger while using the second set and then swap the partially used batteries for fully charged batteries between dives. Even though you may still have 75% battery life remaining after the first dive, a safe diver will want to have all the battery strength possible in the event they surface and need to rely upon the emergency beacons.
Dive with the light on 50% or less until you spot something of interest and then increase or decrease the illumination as needed. This will help conserve battery strength for later times during the dive or an emergency situations.
NEVER leave the recharger operating on a surface that absorbs heat such as a bed or clothing but instead leave it on a hard surface with some ventilation such as a countertop. Lithium-ion batteries get warm and at times seem hot during recharging.
Always remove the batteries from the light when traveling. The light head itself gets warm and you do not want the light to accidentally be turned on during your travels and create an unsafe environment in your luggage.
Finally, this is a dive light and should not be used for extended periods of time on dry land because the head will get quite warm and the excess heat could damage or destroy the light's circuitry. When practicing/learning with the light I placed it in a bucket of water or a sink full of water so as to protect the light's head from overheating.

For more on the Radiant Pro, Fantasea has recently produced a promotional video:


Visit www.fantasea.com to browse Fantasea Line's range of water sports products and accessories, or email info@fantasea.com for more information.

---

When purchasing underwater photography equipment like the products mentioned in this article, please support DPG by supporting our retail partner—Backscatter.com.
RELATED ARTICLES
Be the first to add a comment to this article.
Newsletter
Travel with us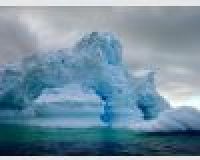 Antarctica
Plan Your Adventure >
Featured Photographer
David Haas
Expert Photographer
David Haas is a professional underwater photographer who began diving in 1970 and shot his first underwater photos in 1972. He became a scuba instructor in 1977 and after owning a dive store from 1985-1989 began to exclusively...