Articles
A Dream of Mexico: Shooting the Nikon Z7 in Nauticam Housing – Part II
Editor's Note: We would like to thank Backscatter for providing the Nikon Z7 camera, Nikon FTZ adapter, and Nikon 8–15mm f/3.5–f/4.5 fisheye lens; and Nauticam for providing the Nauticam NA-Z7 housing and Nauticam 230mm dome port; and additional accessories, which were used in this review.

Guadalupe's clear blue water, bright sunny days, and abundance of beautiful great white sharks made for some straightforward shooting. The autofocus of the Z7 performed well in these ideal conditions and the natural colors rendered by the camera made it possible to capture scenes like this shark trifecta with the utmost quality (15mm, f/5.6, 1/800s, ISO 500, natural light)

With the Z7, Nikon came unfashionably late to the full-frame mirrorless party. But with the roaring success of the D850, it seems the company took their time to put much of the tech from that pro-level DSLR into their first full-frame mirrorless offering. The resulting camera has an eye-popping spec sheet—45.7 megapixels, 9fps burst shooting, 4K/30p and 1080/60p video with no crop, just for starters—but can it deliver in the field when faced with imperfect underwater conditions and challenging subjects?
This is the question I set out to answer during a month-long jaunt across Mexico armed with the Nikon Z7, Nikon 8–15mm f/3.5–4.5 fisheye lens, Nikon FTZ adapter, Nauticam NA-Z7 housing, and Nauticam 230mm glass dome port, and over two articles, I am detailing my experience shooting both photos and footage with this impressive rig. In Part I, the Z7 took on La Paz's swift sea lions and murky wrecks with the help of Club Cantamar, plus schools of mobulas, a blue whale, and even a pod of orcas in the Sea of Cortez, courtesy of Pelagic Safari. Here, in Part II, I put the Z7 through its paces with the great whites of Guadalupe Island and the cenotes, mantas and whale sharks of the Yucatán Peninsula.

The Nikon Z7 in Nauticam housing with 230mm dome port and dual Inon Z-330 strobes
Guadalupe's Great Whites with the Vortex
Two days after joining Pelagic Safari for three of the greatest experiences I've ever had underwater—hovering above thousands of mobula rays, swimming with a blue whale, and face-to-face encounters with a pair of killer whales—I found myself anchored off an island notorious for one thing in particular, great white sharks in clear blue water. I was floating off the shores of Guadalupe Island aboard the Socorro Vortex, Pelagic Fleet's new luxury dive vessel, and big brother to the Pelagic Safari's day boat I was just on in Cabo San Lucas.
The Socorro Vortex and its outstanding crew were clearly up to the task of getting people safely in the water with these beautiful animals as they were equipped with two large surface cages off the back of the boat, a submerged cage at about 30 feet, and even a sort of caged underwater submarine/scooter, so photographers and videographers could move about with the animals and capture them in a more natural setting. Also, as the 140-foot ship accommodates a mere 14 guests, there were no queues for the cages or camera tables.

One of the shots I was after: a great white just before breaching with its mouth wide open (15mm, f/5.6, 1/800s, ISO 500, natural light)

I had seen my fair share of great white shark photos, so I had done a bit of mental preparation in terms of what I was hoping to achieve and how I was planning on doing it in both video and stills. After close to two weeks with the Nikon Z7, I also had a much better feel for the camera and what it was capable of while the muscle memory of the Nauticam housing's ergonomic layout was setting in and aiding in my response time.
I really wanted a shot with that iconic clear blue water as the backdrop for a close-up shot of a great white mid-action. I was not exactly pushing photographic boundaries but I wanted it nonetheless. For this shot, I planned to use the camera's 9fps burst mode to maximize my chances of capturing that signature moment. Also, knowing that the camera's autofocus wasn't as consistent as I would have liked it to be, I needed to figure out a way of locking focus at a distance where the shark would be passing.
For video, my plan was to take advantage of the camera's impressive 120fps maximum frame rate in Full HD and slow the clips down to four times normal speed to really highlight the details of these stunning animals bathed in the dappled light. Something to keep in mind about shooting at this frame rate is that the Z7 crops the sensor to APS-C size rather than full frame, narrowing your field of view. However, with the abundance of natural light and crystal-clear water, I wasn't concerned it would have an impact on the footage.

This great white was particularly active and would routinely breach as it lunged for the bait. I managed to snap this shot after it re-entered the water by using the 9fps burst mode and a fixed focus (15mm, f/6.3, 1/800s, ISO 640, natural light)

Throughout the day, the sharks became more and more active. The mornings were slow and easy with the sharks passing sleepily by the cages and making minimal effort to take the bait. While I was getting some nice ID-style photos, there wasn't much excitement to the images. By afternoon, it was a different story. Multiple sharks would come at the bait, each with a different trajectory, and launch themselves almost completely out of the water as the bait was pulled away at the last second. Witnessing these high intensity partial breaches underwater was giving me the exact type of behavior I was after, and I was really able to make use of the 9fps bursts the camera delivered.
These sharks are highly intelligent creatures and in their ambush tactics, it was impossible to tell where the next shark was coming from or how close it might come. Initially, that made me very aware of my previous experiences with the slower autofocus. However, given the the clarity of the water, full sun, and the fact that these large subjects were pinned against a simple blue background, the autofocus was keeping up. I could confidently focus on a shark 15 feet away and then immediately snap to focus on another just a few feet from me a moment later. I used back button focus, which is routine for me in just about all the wide-angle shooting I do.

There's no better time to utilize the Z7's 9fps burst than with a breaching great white shark right in front of your cage! (15mm, f/7.1, 1/800s, ISO 500, natural light)

While shooting video, I had considerable trouble with the the same focusing method. The sharks were coming in fairly quick and the camera really struggled to lock onto these moving subjects in video mode—no matter how good the light or how I had the exposure set. Reviewing my footage, I found clips were out of focus on too many occasions.
I did find a workaround, which did give me a better hit-to-miss ratio. By locking the focus in photo mode and then switching over to the video mode, I had more assurance that the focus was where it needed to be. I was ultimately able to get the ultra-slow-motion clips of a great white wrapped in dapple light I was looking for, but given the caliber of the Z7, it was disappointing that it required a workaround just to lock focus in broad day light. One can only hope that a future firmware update will improve autofocus in video mode, but video shooters should definitely take note.

Next to mangroves, these lily fields—which line many of the cenotes in Mexico—are one of my favorite underwater landscapes to photograph. My guide from Maya Blue knew a secret little pond full of pristine lily pads and I took full advantage of the perfect conditions (15mm, f/9, 1/200s, ISO 125, 2x Inon Z-330 strobes)
Cenotes with Yucatan Dive Trek and Maya Blue
With the fantastic support of Yucatan Dive Trek, which specialize in tailor-made dive and snorkel trips around the Yucatán side of Mexico, and their new seriously impressive dive center outside of Playa Del Carmen called Maya Blue, which specialize in the cenotes, I found myself once again at one of the world's most unique dive destinations. Having been here before, I had a pretty good idea what cenotes I wanted to get into, and thanks to the help of the Maya Blue team, we were able to put together a solid plan that would take into account the angle of the sun—so that it would beam through certain points of the cenotes like a cave out of Indiana Jones—while also taking into consideration other divers, so we could enjoy the cenotes in peace.
If you've ever dived the cenotes and tried to capture their breathtaking beauty with a camera, it's a lot harder than it looks, given the absence of light in these underground rivers. Certain sections of the caverns are pitch black and completely devoid of natural light, while in other sections, the darkness is interrupted at certain times of the day by the most magnificent shafts of light through small openings in the ceiling above.
The sections where this light pierces the otherwise dark caverns are what I intended to focus my time time on. Not only are they the most photogenic parts of the cenotes, in my opinion, but they also really test a camera's low-light performance and ability to balance the intense sunbeams with the moody shadows that surround the brilliant light. If ever there was a time for this camera to shine, this would surely be it.

Last time I photographed the cenotes, I used a rectilinear lens and quickly learned my lesson with large apertures and uncomfortable edges. This time I was very pleased with the results of Nikon's 8–15mm fisheye lens behind Nauticam's 230mm glass dome port and the crisp corners it produces even with the aperture all the way open (15mm, f/4.5, 1/13s, ISO 1600, 2x Inon Z-330 strobes)

Oh the light! Once again, the dynamic range of the Z7 came in incredibly handy and I was able to really capture the striking highlights while still being able to retain the subtle details within the shadows (15mm, f/5, 1/100s, ISO 1250, natural light)

For photos, I was primarily concerned with using natural light, with a few exceptions. With or without strobes, ISO will quickly become your best friend in the cenotes, and even with the aperture as wide as it could go and my shutter speed as slow as I would dare—f/4.5, 1/60s—I still routinely found myself hovering around ISO 2000 at a minimum. Having used the Z7 inside one of the wrecks in La Paz, I knew the camera could handle these kind of ISO values without much trouble at all. However, I hadn't pushed it beyond this to see what it was really capable of—until now.
While on a quick snorkel session during lunch, my guide showed me a couple fantastic open caverns with just enough natural light coming through so that if I was able to bump up the ISO high enough, I would have a pretty good chance of capturing the whole room. Why don't I just use strobes and a lower ISO? Well, I really don't like the look of the strobes' light in cavern situations like this: I find that they only really illuminate my immediate surroundings, and with the rooms being so large, I wanted to try to capture the big picture, so to speak. If I had the time, patience, and about 20 lights at my disposal, I'd swim around and strategically place them all over the place for stunning illuminations, but I don't have any of those things—so, "Hello ISO 8000!"

Taking full advantage of the Z7's insane low-light capabilities, I spent quite a bit of time snorkeling around the beautiful shallows of various cenotes where there is still just enough ambient light for a photo—if you have a camera like the Z7 (15mm, f/4.5, 1/50s, ISO 8000, natural light) (Click for 100% crop)

This particular dive was the most problematic for the Z7's autofocus, as in this particular cenote, there is very little light and visibility is very minimal. After some hunting, the camera did hit its mark and I'm very grateful it did, as this is one of the most photogenic cenotes (15mm, f/4.5, 1/30s, ISO 5000, natural light)

For about 20 seconds, we had the whole pit to ourselves and I managed to snag this photo with my fantastic guide modeling in the stunning light show (15mm, f/4.5, 1/50s, ISO 3200, natural light)

Reviewing the shots taken at ISO 8000 on a computer monitor, it was obvious that the Z7 punches above its weight in the low-light department. Yes, noise was noticeable at such high values, but controlled to the point where I would feel confident using them in situations such as this. The dynamic range was equally impressive, with the camera retaining a remarkable amount of detail in both the highlights and shadows for a very well-balanced final image.
While the high-ISO stills I was able to capture were really very impressive in terms of image quality, once I switched into video mode, there was a slightly more noticeable effect when bumping up ISO. Prior to the cenotes, I had been mostly shooting at 1080/60p to slow down the action later in post for a more versatile editing experience. But since there isn't a ton of fast-moving action in the cenotes, and to maximize light with a slower shutter speed, I finally switched the Z7 to 4K/30p.
The low-light levels the camera was able to tackle while still controlling noise, preserving detail, and maintaining a solid dynamic range were still very promising, and I found myself filming in situations I would have never really considered filming in before. However, once I started hitting ISO 3000 and above, a noticeable red to green flicker appeared in the darker areas of the frame. I suppose I'm being overly picky here considering the ISO values involved, but this colorful strobing effect was quite pronounced especially after ISO 6400, and a lot of the clips could be considered unusable. The camera clearly performs very well at high ISOs for both stills and video, but videographers might want to be a bit more reserved in how far you push the ISO on this camera as this pulsing color in the shadows could be problematic.

Once again, thanks to the dynamic range of the Z7 and the amount of detail held within the RAW files, I was able lift the shadows and expose the details in the ceiling of this cenote, which would have otherwise just been a black frame for the window (15mm, f/5.6, 1/60s, ISO 640, natural light)
A Send-off with Whale Sharks, Mantas and Yucatan Dive Trek
The last day of my epic trip was finally upon me. Once again under the wing of Yucatan Dive Trek and their extensive knowledge of the region, we set out from Cancún in search of the largest congregation of whale sharks in the world—sometimes up to 400 in an area the size of a few football fields will be feeding on the tuna eggs that collect in this special area. Having witnessed this several years ago, and conditions looking good for the day, I was expecting nothing but big things.
Snorkeling with these whale sharks is very much "on the beaten track," as the iconic gentle giants attract hundreds of people every day. Despite that, in my experience, the whole thing is very well managed, with each boat only allowing two people in the water at a time and with so many sharks in the area, everyone can enjoy their encounter in relative peace. The only rule I did have an issue with was the oversized day-glow orange life jacket that came into effect in 2019. If you are snorkeling within the protected zone—the area with all the sharks—you must be kitted out in one of these stylish flotation devices no matter how many certification cards you have in your wallet.
However, since the six other people on the tour with me were all experienced divers or snorkelers, Yucatan Dive Trek had something else in mind for our trip to keep us looking our coolest on the water. The area known as the protected zone holds the largest concentration of sharks, but that doesn't mean the sharks just stop at this imaginary line. Travel a mile in any direction from this shark epicenter and you will no doubt find more whale sharks—and dozens of mantas, as we quickly found out!

The whale sharks that congregate off the coast of Cancún are no juveniles. The average size is around 25 feet, with the larger ones measuring about 40 feet! (14mm, f/8, 1/400s, ISO 400, natural light)

I'll admit I had a lot of luck with this particular shot: I didn't see this whale shark coming—I turned around and it was right there. I quickly locked the focus and went for a Hail-Mary as I blindly lifted the camera halfway out of the water in an attempt to capture an over-under of the feeding shark. The large Nauticam dome really came in handy here, not to mention the accuracy of the autofocus in a pinch (15mm, f/7.1, 1/400s, ISO 400, natural light)

There were so many whale sharks where we were that we could literally pick and choose which ones we wanted to jump in with based on how fast they were swimming. If we found one moving at a solid pace, we'd just move a few yards away until we found one we thought we could keep up with. Having been here with the whale sharks a couple of years ago, I had learned one valuable lesson which I absolutely intended to heed this time around. What I picked up on too late last time is that when a whale shark is approaching you, it's worth the short swim around the shark if it puts the sun at your back. Shooting into the light makes for some dramatic lighting, yes, but there are also so many tuna eggs in the water that when the sun illuminates from behind it looks like a gelatinous fog surrounding the shark—not the look I was after. Also, considering I was using a 45.7-megapixel sensor, I didn't need every single tuna egg captured with the utmost clarity like some sort of annoying reminder that I shouldn't have been so lazy the first time!

The boat captian was so excited by the mantas that were in the area however, after spending the last six years diving in Raja Ampat and Komodo mantas were one of the last things I wanted to see when there is a buffet of whale sharks in front of me. However, when several mantas passed in front of me I didn't hesitate to take a couple snaps (15mm, f/8, 1/400s, ISO 400, natural light)

As you'd expect, we had a blast with the whale sharks, and the dozen or so mantas that intermittently passed under us were an amazing bonus. At this point, I felt very much in sync with the Z7. After a month of repeated use, it was starting to feel like my own camera: Every time a shark or ray approached, my fingers would fly over the buttons now that muscle memory was in full swing.
I wanted to make the most of the flurry of action on this particular day, as it would be my final day shooting with the Z7, so I was doing a lot of switching between video and photo. Compared to other cameras I've used, the Z7 allows incredibly fast switching between video and photo modes: Instead of having a confusing mode dial on top with a separate video and photo mode, toggling between video and photo is done with a little switch on the back of the Z7, which is easily accessed by the right thumb on the Nauticam housing. I really don't know why more cameras don't have this feature. Another thing to note here is that the Z7 maintains separate exposure settings when switching between video and photo modes, which is hugely helpful since your priorities for film tend to be different than for stills.

My final film demonstrates not just Mexico's incredible diversity of sites and subjects, but also the variety of challenges they throw at your camera—the majority of which the Nikon Z7 succeeded in meeting
Final Thoughts
I couldn't be happier with the way things turned out with this trip. I had more luck with marine life and conditions than I knew existed. Not only were the locations I was able to dive and snorkel world class, but the operators that hosted me were top notch. Their crews went well above the call of duty to get me in the water at the best times for all of these outrageous encounters. I am very much looking forward to the not-too-distant future when Dive Safari Asia and Snorkel Venture start running trips through these areas.
The Nikon Z7 became a great companion on this adventure, despite a slightly rocky start. After a month of heavy use in the field with this camera, I came back with everything I had set out to achieve, with the camera living up to its impressive spec sheet in terms of image and video quality. It absolutely holds up to the hype in terms of dynamic range, outstanding natural colors, and the insane poster size images its 45.7-megapixel sensor is capable of producing in stunning clarity.
But impressive specs only tell half the story, and there were various instances where I had to work far too hard to get the results I wanted. First, if you're used to a near-instant image preview popping up on your LCD, then the two seconds it takes on the Z7 is going to feel frustratingly long. Second, if you're used to your camera snapping to focus in all but the most challenging conditions, then you'll sometimes find the Z7's autofocus maddeningly unreliable. Yes, it is possible that another firmware update will solve the image preview delay while the new Z-mount lenses fix the autofocus issues, but you can't help but feel as if Nikon put all their effort into what went inside the camera and didn't spend nearly enough time refining its usability.
All that said, there should be no doubts about this camera and the quality of its output, while Nauticam's housing, with its fabulous ergonomic design and superbly sharp dome port, makes shooting both pictures and video an immensely pleasurable experience. The Z7 can legitimately claim to be a "hybrid" camera, with its excellent array of video options opening up many creative doors for the videographer. Without question, mirrorless cameras are here to stay, and if you're ready to make the switch from your trusty DSLR, Nikon's current full-frame flagship should be at the top of your list.

So many sharks! It was so unusual to be able to pick and choose which sharks we wanted to jump in with with and not a single boat in site. Here I got lucky as one whale shark moved on to another patch of tuna eggs while another came in right behind it (15mm, f/7.1, 1/400s, ISO 400, natural light)

---
About Alex Lindbloom: Alex is an award-winning underwater photographer and videographer originally from Boise, Idaho and Seattle in the USA. His work has been featured on the Discovery Channel, in various dive magazines, on display in the United Nations building in New York City, and even on a 100-foot monitor in one of Jakarta's skyscrapers. After leaving the States in 2010 to pursue film and photography in Asia, Alex quickly fell in love with the never-ending diversity of Indonesia, where he has lived and worked since 2013. www.alexlindbloom.com

---
When purchasing underwater photography equipment like the products mentioned in this article, please support DPG by supporting our retail partner—Backscatter.com
RELATED ARTICLES
Be the first to add a comment to this article.
Newsletter
Travel with us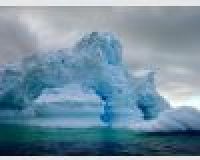 Antarctica
Plan Your Adventure >
Featured Photographer
Reinhold Jagow
Photographer
I like macro, but I prefer fisheye or wideangle. My intention is to show the beauty of the underwater landscape and it's a highlight for me to shoot a picture that tells a story that has a message in it.