Articles
A Dream of Mexico: Shooting the Nikon Z7 in Nauticam Housing – Part I
Editor's Note: We would like to thank Backscatter for providing the Nikon Z7 camera, Nikon FTZ adapter, and Nikon 8–15mm f/3.5–f/4.5 fisheye lens; and Nauticam for providing the Nauticam NA-Z7 housing and Nauticam 230mm dome port; and additional accessories, which were used in this review.

The legendary fleets of mobula rays in the Sea of Cortez are something I had been dreaming about for years. And we only had to go five minutes outside the Cabo San Lucas harbor to find them (15mm, 1/320s, f/7.1, ISO 640, natural light)

It's safe to say that the "mirrorless revolution" is not so much of a revolution but more of a mainstay within the imaging world. There was a time, not too long ago, when a lot of film and photo enthusiasts were certain that this new species of camera—which was significantly smaller yet meant to offer comparable quality while missing what was always thought to be an essential piece of the camera, the mirror—would never last.
It's been 15 years now since the first digital interchangeable-lens mirrorless camera, the Epson R-D1, was released, and while this particular camera was never relevant to underwater shooters, huge technological advancements thanks to the likes of Sony, Panasonic, and Olympus have been hugely influential in cementing the position of mirrorless cameras as a mainstream technology. The interesting thing to note here is that while just about every other camera manufacturer on the market is heavily invested in their own mirrorless line of cameras for years now, the Big Two camera brands—Nikon and Canon—have only just now seriously entered the mirrorless scene.

I wasn't anticipating such close encounters with the bull sharks in Cabo Pulmo, but I was very pleased to find them so inquisitive. The visibility was average on this day and the camera's autofocus struggled with the sharks in the low light. I ended up using a diver or a piece of reef at a distance where I thought the sharks might pass by to lock the focus. With an aperture of f/8, it ended up working out well and all my bull shark photos came back sharp (15mm, f/8, 1/125s, ISO 320, 2x Inon Z-330 strobes)

Both Canon and Nikon finally released—just weeks apart from each other—their first full-frame mirrorless cameras in the fall of 2018. The latter quickly stole the spotlight, though, with a 45.7-megapixel beast of a camera that can film in 4K while utilizing the full width of the sensor—the Nikon Z7. This was huge news, especially for those underwater shooters, like myself, who want a camera that can offer the utmost quality for both film and photos, and still not completely break the bank. As someone who makes their living as an underwater photographer and videographer, I need a camera that can do both to a professional standard, and with its impressive spec sheet, this camera absolutely caught my attention.
Upon its release, I began that all-too-well-known struggle among underwater shooters of trying to justify the expense involved in procuring a complete underwater setup built around the Z7. Luckily for me, though, I didn't need to make the financial commitment just yet, as the good people at Backscatter and Nauticam were gracious enough to deck me out with the new camera along with the Nikon 8–15mm f/3.5–4.5 fisheye lens, Nikon FTZ adapter, the Nauticam NA-Z7 housing, and the Nauticam 230mm glass dome port—among other accessories to make the whole package functional underwater.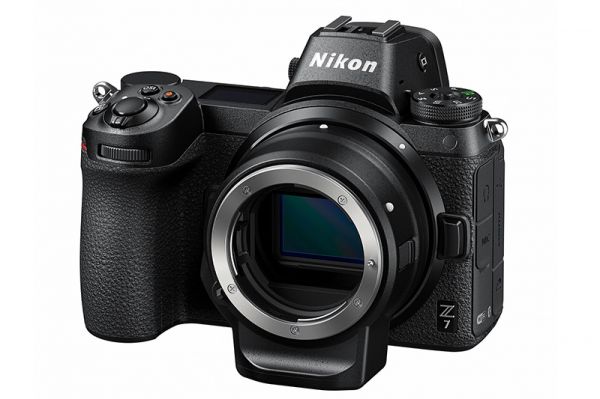 Nikon Z7 Key Features
45.7MP full-frame BSI-CMOS sensor with on-sensor phase detection
In-body 5-axis image stabilization (rated to 5EV)
493 phase detect AF points with 90% horizontal and vertical coverage of the frame
ISO 64–25,600 (expandable to 102,400)
Up to 9fps shooting (JPEG and 12-bit RAW)
3.69M-dot OLED viewfinder
2.1M-dot tilting touchscreen LCD
OLED top plate display
Single XQD card slot
UHD 4K video up to 30p
Full HD video up to 60p with no crop, up to 120p with APS-C crop
10-bit 4:2:2 N-Log output over HDMI
Up to 100Mbps H.264 8-bit internal video capture
MSRP: $2,800 (body bundled with FTZ mount adapter)

The timing of this impressive camera and housing finding their way into my (temporary) possession couldn't have been any better, as I was within days of leaving for what I could only describe as the ultimate underwater tour through the land of tacos—Mexico. As part of my role with Dive Safari Asia and Snorkel Venture—two companies under the same roof who specialize in small guided group dive or snorkeling tours to the world's best destinations—I'm routinely sent out to explore new locations, dive resorts, and liveaboards to make sure they are up to par with Dive Safari Asia's standard of service and overall experience before we take guests there.
This particular recce through Mexico would span nearly a month in total with multiple stops, an epic tour that seemed to be the perfect time to put the impressive capabilities of the Z7 to the test. My goal is not to provide a rundown of the camera's specs and compare them with other similar cameras on the market, but rather to give you a better idea of what the camera is like to shoot with in real-world scenarios—like capturing fast-moving subjects, low-light situations, poor visibility conditions, and maneuvering in confined spaces.
Here in Part I, the first article of two, I'll giving my initial impressions of the camera and housing, and describing how it performed shooting sea lions, wrecks and mobula rays with stops in La Paz, Cabo Pulmo, and Cabo San Lucas. In Part II, I'll be checking out the great whites of Guadalupe Island, Yucatán's cenotes and, of course, the world's largest congregation of whale sharks off of Cancún.

The Nikon Z7 in Nauticam housing with 230mm dome port and dual Inon Z-330 strobes. It's a big rig, despite the tiny size of the Z7 body, because of the need to accommodate F-mount lenses and the FTZ adapter

One of the first things you notice about the Z7 is the relative size of the camera compared to its accompanying Nauticam housing. The camera body alone is actually smaller than that of my own Panasonic Lumix GH5—surprising, given the latter's smaller Micro Four Thirds sensor. However, because of the new Z-mount system on the Z7 and the fact that (at the time of writing) there aren't any Z-mount lenses enticing to underwater shooters, we are forced to add on an adapter in order to use any of the current lenses available to the standard Nikon F-mount.
The addition of the FTZ adapter does add to the size of the camera body significantly, which in turn translates to a much larger housing, so much so that there is minimal difference between the housing for the much bulkier Nikon D850 and that for the Nikon Z7. Thus, while land shooters will be able to take advantage of the smaller size of the camera and a new crop of lenses, we underwater folk cannot, at least until the Z-mount lens line is mature enough to no longer necessitate the use of the adapter—undoubtedly, a some way off.

First Impressions of the the Z7 in La Paz with Club Cantamar
The small town of La Paz sits in the heart of the Baja Peninsula and really is the gateway to the Sea of Cortez. Given that the diving community in La Paz is relatively small considering the bounty that sits on their doorstep, Club Cantamar is the obvious choice in terms of operators as they are a premier full-service resort-dive center with an impressive fleet of comfortable boats. A huge benefit of diving or snorkeling with Club Cantamar is that they have their own marina just a few feet from the resort, and they are a good 20 to 30 minutes closer to the dive sites—and just five minutes from a popular sea lion colony.

A large sea lion coming in close at one of the iconic dive sites in La Paz. The Z7 produces wonderfully natural colors along with an amazing level of detail retained in the sea lion's fur and whiskers (15mm, f/9, 1/500s, ISO 320, natural light)

La Paz was the perfect place for me to get a good feel for the Z7 since it offers a wide range of subjects and shooting conditions. La Paz is known for its bountiful colonies of playful stellar sea lions, which I was eager to get into the water with, but it also has several outstanding fully intact wrecks, a healthy whale shark population during certain seasons, reef scenes, and a solid possibility of seeing massive fleets of mobula rays—something which the Sea of Cortez is notorious for.
The first thing I did upon submerging with the Z7 was to first set the white balance. After a bit of practice on land beforehand, it ended up being a very simple process, and within just a minute or so I had three custom white balances safely stored in the camera, allowing me to toggle between them for different lighting environments and depths. Something else to note here is that if water conditions or light conditions change—as they do frequently—it's very easy to fine-tune the custom white balance with the Z7's color grid. Despite being on the larger side where underwater rigs are concerned, the whole system fits in the hands quite naturally underwater, and thanks to the always-meticulous ergonomic design by Nauticam, the housing handles superbly. I was able to access just about every function of the camera without removing my hands from the grips—which anyone familiar with Nauticam housings will appreciate.
Nauticam NA-Z7V Key Features
Compatibility with Nikon Z7 and Z6
Z-mount and F-mount support via Nikon FTZ adapter
Ergonomic control placement
Preinstalled self-powered manual flash trigger (upgrade to support TTL triggering)
M28 bulkhead supporting HDMI 2.0 output to recorders such as the Atomos Ninja V*
Included vacuum check and leak detection system
Built-in handles with stainless steel handle brackets
MSRP: $3,990

*Note: For this review, Nauticam provided an earlier version of their housing, the NA-Z7. The currently shipping model is now the upgraded NA-Z7V, which is identical apart from a larger M28 bulkhead, which supports HDMI 2.0. Housed in Nauticam's dedicated housing, the Atomos Ninja V can record high-quality Apple ProRes 4:2:2 10-bit 4K/30p video from the Z7.

The dynamic range on the Z7 is really outstanding, easily one of its most impressive qualities. Here, despite shooting straight into the sun, I was able to expose the gloomy interior of this wreck in La Paz while not blowing out the exterior of the wreck where the light is more intense (15mm, f/8, 1/125s, ISO 320, natural light)

When I took my first test shots with the camera underwater, I noticed one thing right off the bat: Whether I was looking through the digital viewfinder or using the rear LCD screen, it took nearly two seconds for the image to appear from the time the shutter was released. During the time between pressing the shutter and the image appearing on either screen, the camera would essentially black out unless I gave the shutter a half-press, in which case it would go back to the live view and I would then have to press the play button again to see my image. After fiddling around with the extensive menu system underwater, I couldn't find anything to alleviate this blackout and continued on feeling somewhat impaired.
After returning to Club Cantamar, I jumped online to see if I was doing anything wrong or something else completely different. The first thing I found was that my firmware needed updating, and this was meant to get rid of the blackout. However, after doing the update, I found that Nikon's remedy for the blackout was to immediately bring back the live view to the screen after hitting the shutter, and then subsequently switch to the photo preview, with no noticeable reduction in time between the shutter release and the image being displayed.
Unfortunately, this sequence of events can be confusing, since most of us are used to an instant image review. We expect the first thing we see to be our image, but then you realize it's not because the image on the screen is still moving because you're looking at live view. Then your image appears and you're momentarily confused about what just happened—and then there's a good chance the subject is long gone.

I was surprised by this small group of cownose rays in La Paz and didn't have the correct white balance at the time. However, the massive files from the Z7 hold an incredible amount of information which later allow the user to really push the boundaries of post-processing while maintaining a high level of integrity within the image (15mm, f/8, 1/200s, ISO 125, natural light)

Determined not to get bogged down in the camera's "unique quirk," I carried on and tried to find some peace in the fact that the camera does offer a live exposure option in both viewfinder and rear LCD screen, so I should still have a good idea of what the finished product would look like even before pressing the shutter. I realized later, when I started shooting schooling fish and coral reef scenes with my strobes, that the camera's live exposure feature won't compensate for artificial lighting.
In any event, at this juncture in my trip, I was mostly shooting in natural light, so I trusted the digital displays to point me in the right direction where exposure was concerned, and the camera was doing a fine job of it. Now that I'd had several days of shooting and reviewing the images on my computer, I was absolutely blown away by the image quality in both stills and video. The 45.7-megapixel sensor rendered images with incredible clarity and detail, and in post-processing, I found the files to be highly flexible in the way you could push the colors, highlights, and shadows while still maintaining the integrity of the image.

Pelagic Safari's crew really blew me away. After receiving a radio call with a rough location of a pod of killer whales, they managed to find them for us and get us in the water with them multiple times. No easy feat considering how large the Sea of Cortez is! (15mm, f/8, 1/320s, ISO 640, natural light)
Discovering a Pelagic Paradise with the Pelagic Safari
The Sea of Cortez really is a crazy place. I can't think of anywhere else in the world where so many of the ocean's most iconic and photogenic residents are in such abundance—and hanging out right on the surface. It is specifically for this reason why the next leg of my journey is a strictly blue water snorkeling experience, and hopefully one with sharks, fleets of mobula rays, dolphins, and the king of the ocean—killer whales. A day with Pelagic Safari—a company whose sole goal is to get you in the water with the ocean's most charismatic characters—really is a one-of-a-kind experience, and one most underwater shooters could only dream of before Pelagic Safari opened its doors.
My excitement level upon boarding Pelagic Safari's top-notch boat was at a maximum despite August being probably the least ideal month for encounters, as it's the low season for the area. But this is nature and nature is unpredictable, and I could only hope that that unpredictability would work in my favor. As we moved out of the harbor, our guide explained the day's plan: We would head out into the Pacific side of Cabo San Lucas and start the chumming process with the hope of bringing in some silky sharks, smooth hammerheads, and—if the sea gods were smiling on us—a mako shark or two. Just as we left the harbor, however, the boat came to a sudden stop—mobulas! Surrounding the boat on all sides was a mass of mobula rays that seemed to number in the thousands. It was time to test the Z7 with one of my most dreamt-about encounters: Please don't fail me now, big, fancy new camera!

On two consecutive days, we were greeted by this massive congregation of mobula rays just as we left the Cabo San Lucas harbor (DJI Mavic 2 Pro with Hasselblad Camera, f/6.3, 1/60s, ISO100)

I consider myself very fortunate to have been able to capture this incredible encounter on the Nikon Z7. Though the camera does have some quirks, it still captures images with an incredible amount of detail (15mm, f/7.1, 1/320s, ISO 640, natural light) (Click for 100% crop)

The shooting conditions were tricky to say the least. Having never encountered mobulas in groups anywhere close to these numbers, I didn't quite know how they would behave. I was hoping for a silhouette shot of them passing overhead but quickly realized that wasn't going to happen as my first, second, and third attempt to dive down below them—no matter how graceful—sent them scattering in all directions. Note to self: STOP DIVING DOWN. I soon adopted the more sedentary approach of just floating above the fleet, which proved to be a lot more successful and allowed me to snap away as they passed just a few feet or so below me.
While the early morning light did create some great sun rays, it was challenging to shoot into the sun and expose for the dark backs of the rays while not blowing out the thin shafts of light piercing the water. It would have been easier had it just been a few rays against a blue background, but in this situation it was hundreds stacked on top of each other, basically creating a shifting black mass beneath me with a thin sliver of teal water just above. Thankfully, the Z7 had me covered here with its staggering dynamic range, and with minimal adjustments in post, I was able to get the photos I had set out for. The Z7 was really starting to redeem itself with that magnificent sensor.

Just an hour after swimming with the mobula rays, I found myself hovering above the largest animal ever, the blue whale. That little gray mark just off the whale's head is actually a dolphin and helps provide a sense of just how large this thing actually is! (15mm, f/8, 1/400s, ISO 400)

We spent the better part of the morning with the rays, which allowed me to experiment with video as well. One thing I noticed was that the camera was having a tough time focusing on the dark backs of the rays despite the sunny conditions. While I did experience some autofocus hunting while shooting stills, it was more pronounced with video, and it sometimes took a nerve-wracking amount of time for the camera's focus to lock onto the mobulas. I had the camera configured to back button focus and set in single point AF-S mode with the rear AF-ON button assigned to set the focus. This threw me off a bit as the Z7 boasts 3D tracking among another advanced AF features, but what I was experiencing with the basic single-point AF method in broad daylight, I was reluctant to try any of the continuous autofocus functions.
I did find that if I increased the exposure by boosting the ISO, the focus would lock on considerably quicker, but then I'd have to dial it back to my desired exposure before starting recording. That's not an ideal workaround in situations where things are coming quick, but for the time being it was fine as the mobulas weren't going anywhere and I was getting the footage I was after.
While the camera does offer impressive 4K/30p video, I opted for the scaled-down 1080p instead so I could utilize the 60fps frame rate to help smooth the clips out when played back at half speed. Yes, 4K is awesome, but Full HD is still a very relevant frame size and in most cases, I will prioritize variable frame rates over pixels, especially if I'm bobbing around on the surface where any and all stabilization asistance is welcome. Between the Z7's in-body 5-axis stabilizer and the clips slowed to 50% of their regular speed, everything was coming back buttery smooth. And there was still the promise of silky, cinematic 120fps slow motion to look forward to…

While I did have a bit of a learning curve when it came to the autofocus in video mode, I was very pleased with what I was able to capture with the Z7—and the very impressive quality of the footage

In Part II, Alex continues to put the Nikon Z7 through its paces, testing the camera's continuous shooting speed, dynamic range and low-light shooting capabilities with Guadalupe's great white sharks from the Socorro Vortex liveaboard, and Yucatán's cenotes, whale sharks and mantas, with Yucatan Dive Trek and Maya Blue.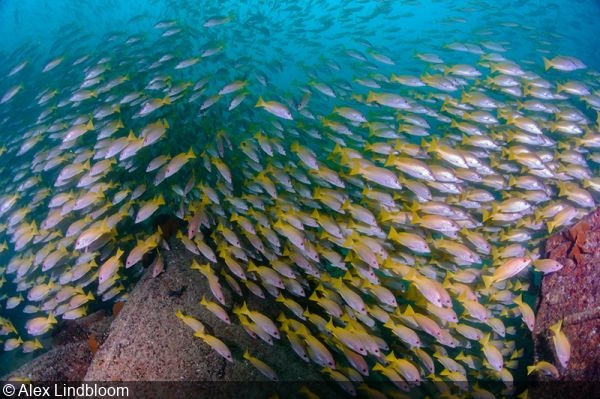 The schools of fish at certain sites in Cabo Pulmo were not so much schools, but mountains of fish. Every now and then, the fish would part and a bull shark would swim through (14mm, f/7.1, 1/200s, ISO 500, 2x Inon Z-330 strobes)

---
About Alex Lindbloom: Alex is an award-winning underwater photographer and videographer originally from Boise, Idaho and Seattle in the USA. His work has been featured on the Discovery Channel, in various dive magazines, on display in the United Nations building in New York City, and even on a 100-foot monitor in one of Jakarta's skyscrapers. After leaving the States in 2010 to pursue film and photography in Asia, Alex quickly fell in love with the never-ending diversity of Indonesia, where he has lived and worked since 2013. www.alexlindbloom.com

---
When purchasing underwater photography equipment like the products mentioned in this article, please support DPG by supporting our retail partner—Backscatter.com
RELATED ARTICLES
Be the first to add a comment to this article.
Newsletter
Travel with us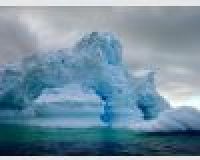 Antarctica
Plan Your Adventure >
Featured Photographer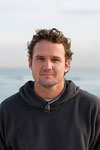 Tim Calver
Expert Photographer
Tim Calver is a freelance photographer who lives in Miami Beach, Florida. He developed his career and his unique style at the Bimini Biological Field Station on South Bimini Island in the Bahamas, where he lived and worked for...