Articles
DPG Post-Expedition Report: Cenderawasih Bay and Raja Ampat
By Matt Weiss, February 19, 2015 @ 06:00 AM (EST)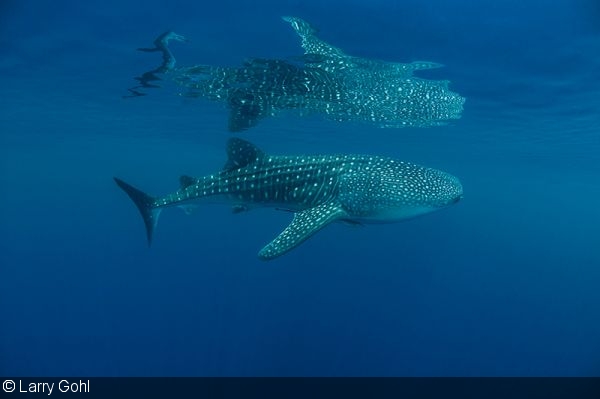 It's become something of a biannual tradition that DPG charters IndoCruises' MSY Seahorse to explore the Bird's Head Seascape—one of the most biodiverse regions in the world. On previous occasions, we've started in Triton Bay, one of our favorite reef destinations, and then headed north to Raja Ampat. This time, we decided to explore the eastern side of Papua, and begin our trip in Cenderawasih Bay. Eleven photographers and a videographer joined us on our 12-day itinerary aboard the Seahorse, a beautiful 110-foot traditional wooden pinisi that serves as one of the finest luxury liveaboards in the region.
For DPG's Expeditions, we like to do something a little bit different than the normal dive trip. That's why we usually head to Triton before Raja, and are able to photograph some of the lesser-visited areas and dive sites in the region. While we love Triton, and will certainly be back (2016 anyone?), Txus Reiriz, owner of the Seahorse, suggested we try visiting the whale sharks of Cenderawasih Bay. Txus is a man I trust, and the images I had seen from the area were truly special, so we planned a trip that would take us over 400 nautical miles from "The Bay" to North Raja.

Colorful schooling sweetlips make for a great subject against a blue water background

Schooling fish are commonplace in Triton Bay, but the promise of whale sharks is too much to pass up
The Best Dive Ever?
For those that haven't heard of the curious phenomenon that takes place in Cenderawasih Bay, let me elaborate. Almost every night here, Indonesian fishermen, mostly from Sulawesi, lower fishing nets down to a depth of about 65 feet from fishing boats that resemble large wooden platforms, called bagans. Using high-powered lights to illuminate the water from the surface, the fishermen lure in millions of small anchovy-like baitfish known as ikan puri. In the morning, they lift their nets full of the tiny fish—much of which is used as bait for bonito—onto the boat.
Whale sharks have learned that if they "suck" the water around the nets, they can vacuum up the smaller fish that slip through the holes. They also like sticking around when the nets are lifted, so they can get at all the scraps. This means that, pretty much year-round, you can find whale sharks around the bagans. If you offer to buy the entire catch for the day, as the Seahorse does on these trips, the fishermen will oblige by leaving the net in the water during the day, allowing divers to observe, and photograph, whale sharks in a whole new way.

Whale sharks come to the surface to suck food from fishermen's nets
And it was an encounter that didn't disappoint. A number of experienced trip members, each having done hundreds if not thousands of dives, declared that the dives under the bagans with the whale sharks were the best, or among the best, they have ever done. Even those that had interacted with the animals in Isla Mujeres—widely considered to be the best whale shark experience in the world—said this was as good or even better.
At the very least, witnessing such interesting behavior, as the massive fish suck at the nets underneath the platforms, is very different to any other whale shark encounter. Nowhere else can you enjoy the experience of being on scuba and swim with and around these good-natured behemoths—without having to track them down first. No wonder it's so easy to spot a whale shark shot taken in Cenderawasih Bay.

There are few better destinations to witness unique interactions between whale sharks and humans
Raja's Reefs
Raja Ampat is worthy of a two-week trip in itself, but the one thing it's missing is that adrenaline rush of big animals. Thus, by combining the whale shark experience with Raja's always-photogenic reefs, this trip offers the best of all worlds. Still, this intoxicating combo does not come without a price.
It takes three days of cruising to get to the whale shark area from our starting point at Biak, and while you're diving the entire time, the dives don't necessarily justify the punishingly long hours of flying it takes to get there from the US. After the whale sharks, it's another three days, over 200 nautical miles north, to get to Raja, even though the diving on this stretch is pretty decent. These were excellent reefs for wide-angle plus one black-sand macro dive that was truly exceptional, yielding encounters with ghost pipefish, snake eels, and multiple Ambon scorpionfish, among other critters.

Visiting the rarely dived sites between Cenderawasih and Raja produces surprising wide-angle opportunities

Black-sand diving in the area produces macro rarities like pipefish and Ambon scorpionfish

There's no shortage of photogenic critters and colorful backdrops in the Birdshead Seascape

When you finally get to North Raja, with its ripping currents, dense schools of fish, lazy wobbegongs, and multihued coral, it doesn't take long to realize why it's known as the king of reef diving. Highlights of our trip included the orange soft coral and schools of jacks and barracuda at Citrus Reef; three-hour mangrove dives; the dense schools of batfish, rainbow runners, fusiliers, oceanic triggerfish and others on Sardine Reef; as well as the usual macro madness.
Corny and cliché though it may be, my favorite part was the time shared with the group. I'd met all of them on previous DPG Expeditions—indeed, it was a trip of "regulars", with some on their tenth trip with us—and everyone was someone I consider a friend. The moments we spent underwater together on this trip were a great addition to the collection of memories we've shared on DPG Expeditions.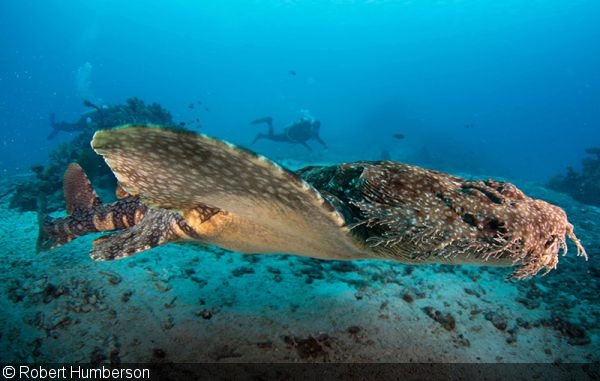 A wobbegong shark is a rare subject in most places, but often seen and photographed in Raja.


The blue water mangroves of Raja Ampat provide a unique option to capture topside trees, coral, and blue water in a single frame.
The diversity of fish life means you could spend an entire trip just taking fish portraits.

A school of batfish passes my DPG's Matt Weiss' camera.

Cuttlefish make for excellent close-focus wide-angle subjects, and are frequently spotted in the Indo Pacific.

Smile! Fish portraits are a difficult technique, but made easier by the plethora of subjects to practice on in Raja Ampat and Triton Bay

Eye see you. The eye of a crocodile fish makes for a sensational abstract image.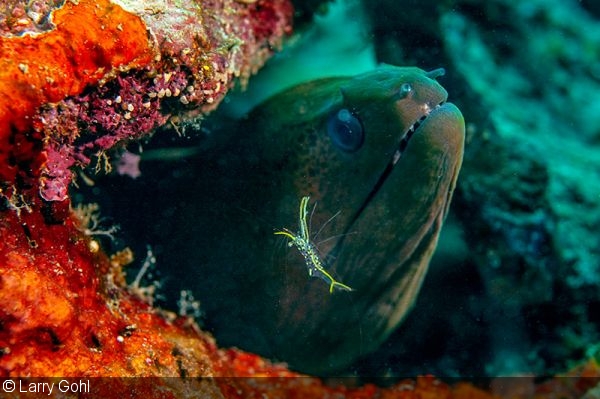 A cleaner shrimp goes to work on a moray eel.

Rare even in Indonesia, the ornate ghost pipefish tried to blend in with surrounding seagrass.

Nudi lovers will have their hands full on a trip to Raja or Triton.

A pygmy cuttlefish lifts its tentacles into a defensive positon.

Capturing a pygmy seahorse against a blue water background makes the subject "pop"
RELATED ARTICLES
Be the first to add a comment to this article.
Newsletter
Travel with us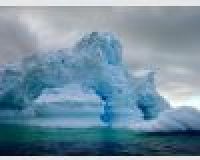 Antarctica
Plan Your Adventure >
Featured Photographer
Matt Oldfield
Expert Photographer
Matt Oldfield is part of the growing Scubazoo team, based in Kota Kinabalu, Sabah, Malaysia, and runs the publications side of all things Scubazoo - writing articles, working on books and attempting to sort out the ever-growing...