Articles
Deepblu: Making the Dive World More Connected
In this latest article in The Guide, Brandi Mueller discovers Deepblu's multilayered social network, designed for divers and dive businesses to connect, and for members of the dive community to share stories, dive logs, images and video

Who doesn't want to share an extraordinary underwater experience?

Deepblu transforms the way we keep track of our dives and our fellow divers, and discover all kinds of information related to the pursuit of diving and underwater imaging
Having worked in the dive industry for over 13 years, I still see divers coming on boats with paper logbooks, often with wrinkled pages and smudged ink. Occasionally, an innovative individual has created their own computer-based logbook, typically an unwieldy spreadsheet listing dates, locations, depth and times. I also see people who no longer log their dives, looking at the "loggers" with a smirk, but perhaps also with a little envy. And yet, times are changing: Over the last few years, with their interactive, online logging platform, Deepblu has made paper logbooks and homemade logs all but obsolete. In a very short time, they have succeeded in connecting thousands of divers, becoming the premier platform for sharing the diving experience. If you aren't already signed up, you should be.
It started with a dive computer, COSMIQ, the first to pair with a dedicated smartphone app, which not only made logging dives easy and logs attractive looking, but also allowed divers to add pictures, video clips, stories and notes, and even tag dive buddies. Since then, the app has morphed into a full-blown social media platform, continuing to transform the way we keep track of our dives and our fellow divers, and discover all kinds of information related to the pursuit of diving and underwater imaging.

Interactive, shareable dive logs are at the heart of the Deepblu experience, but the app and online platform have now acquired full social-networking features—and much more besides
The Dive Computer 2.0
The latest version of Deepblu's hardware, COSMIQ+, has seen various enhancements since its initial release, and it remains a very easy-to-use computer for all skill levels. The computer's ability to receive continuous updates is one of COSMIQ+'s best features. In the past, when it came to dive computers, what you bought is what you got—until you decided to buy a new one. That's not the case with COSMIQ+: Firmware updates occur periodically and users can quickly and easily download via the Deepblu app. Bugs are squashed, tweaks are made, and user input is taken into consideration, all with just a handful of mouse clicks after hooking up COSMIQ+ to your laptop.
Even more significantly, perhaps, Deepblu has begun expanding its interface technology to other dive computer manufacturers. Scubapro, TUSA, and Shearwater have joined the "Elite Fleet" by incorporating the company's Deepblu Connect functionality into their computers. Scubapro was the first to join the party, with their Aladin Sport (Matrix), Aladin H (Matrix) and Galileo 2 (G2) computers; followed by TUSA, with their flagship DC Solar Link; and then Shearwater, with the NERD 2, Petrel 2, Perdix, and Perdix AI. As with COSMIQ+, Bluetooth connectivity allows these computers to talk directly to the Deepblu app, and electronic logs can be seamlessly downloaded, and then enriched with text and media.
But these interactive logs are only part of an ever-developing story. Whether you buy into the hardware that facilitates these high-tech digital logs—literally or figuratively—you can still be a part of the Deepblu community, and use the app and online platform without any greater investment than your time.

COSMIQ+, as well as an increasing number of dive computers by other manufacturers, can now generate Deepblu's digital dive logs—which can then be enhanced with images and video clips
Going Live
Whether you gain access via the smartphone app or your laptop's Web browser, Deepblu's gateway to the dive community is now Deepblu Live, an online space where you can see public posts and dive logs as they happen in real time. Choosing "Discover" from the menu, you can navigate to the "Live" tab, which shows all public posts; the "Featured" tab, which shows content Deepblu chooses to showcase (your posts may also be featured and the notifications will alert you if one of your dive buddies has featured media); and the "Following" tab, for posts only made by your buddies and those you follow.
The "Community" menu option is where you'll find the groups you can join, and there's a dedicated tab for "Organizations," where non-profits, dive operations, and training facilities groups can be located. There's an endless list of groups to join; I particularly like Macro Freaks, Diver Girls, EpicUnderwaterSelfies, Nudibranch Junkies, and Underwater Photo/Video Club, while my favorite organizations are Green Fins and Shark Guardian, both with conservation missions.

Book Your Next Dive Trip on Planet Deepblu
Deepblu's efforts to bring the players in the dive industry together hasn't stopped at creating a social network: The end of last year saw the debut of Planet Deepblu, a map-based, interactive way to allow divers and underwater shooters to virtually explore dive destinations. Dive businesses are now able to feature their own business profiles, sharing where they operate and what they offer, such as guided dives or classes. Divers, in turn, can review and rate dive operations, and of course, share their dive logs, complete with photos, videos and experiences.

Planet Deepblu's interactive maps provide an intuitive way to select your next dive destination and the dive operation that best suits you

If you have ever started researching a dive location only to endure one wild Google chase after another, Planet Deepblu aims to make that search quicker and more productive. Want to get the real scoop on a dive shop? Find out from someone who just dived there. Simply having a hard time contacting an operator? Reach out to them easily through Deepblu.
The platform is also designed to help keep divers, instructors, and operators in better contact with one another. Check out where your dive buddies from a past trip are diving now, and maybe meet up with them in the future, or find a buddy in the location you are currently visiting.
Searches can be done by entering keywords, clicking a location on a map, or scrolling through and checking out featured countries, regions, and dive spots. When you choose a location, information about that area comes up, such as popular dive site features, climate, when to dive, language, health and safety, and more. You can also search regions within a location and specific dive sites—and see how many logs there are from that spot.

Deepblu is also an ideal platform for supporting the effort to conserve threatened marine species and fragile ocean habitats. Brand ambassador William Winram says: "By sharing our dives, images, stories and love for the underwater world, we can inspire people to protect and preserve our oceans."

Deepblu has also added the ability for dive shops and instructors to officially verify dives. This is a great tool for dive instruction, where a dive student may use several instructors or operators to finish a course and the dive instructor can be certain what dives a student has done before.
Four European dive training organizations—International Technical Diving Agency (ITDA), International Dive Association (IDA), Diving Instructor World Association (DIWA), and German Sport Divers Association (Verband Deutscher Sporttaucher, VDST)—have been utilizing Deepblu's digital dive logs in order to broaden their scope and provide students and instructors the ability to finish their e-learning programs. Deepblu will help keep organizations linked with their clients long after they are certified.

Shooters Welcome
I have to admit that I am more of a lurker than an active community member! I share stuff for myself really and enjoy gleaning useful information from other people's posts
—Alex Mustard
Sharing underwater images and videos is one of the big reasons we dive. We want what we've seen, and photographed and filmed, to reach as many relevant people as possible. With the Deepblu app, you have an easy and intuitive way of uploading media and adding captions, knowing that you're reaching exactly the right target audience.
So often we go blindly to a location with the hopes of getting a specific shot, but finding when and where to go are blurry details. Deepblu gives you an efficient way to have your questions answered: What are the best dive sites in a particular place? What pictures have people shot from specific dive sites? Which dive sites might I find a jaguar shark? Now you can discover who was diving there yesterday, and view the images and video they took. Or write a comment to someone who just saw your wish-list critter, and get some advice from a real person who was just there.

Your Deepblu page shows visitors your vitals, the groups you've joined, and of course, your media-enriched dive logs

"I really like the depth profile I get from the Deepblu computer," says celebrity shooter Alex Mustard, who has had an active interest in the Deepblu platform from early on. "My dives are dictated by the subjects I see, and it is clear from the shape of the profile when I was with each subject, because the profile goes flat. I also like that other elements such as water temperature are recorded in the log, which is very useful when I return to a destination. Because I dive all over the world, I have lots of different wetsuits and like to know exactly the right temperature in each destination."
Alex is enthusiastic about Deepblu's potential as an online community for underwater shooters, too. "Even if someone is new to underwater photography, I can learn a lot from seeing their photos from dive sites I am just about to dive. That way I can go in with a plan and the right lens for the subject I am likely to see," he says, adding, "I have to admit that I am more of a lurker than an active community member! I share stuff for myself really and enjoy gleaning useful information from other people's posts."
Much like the editing capabilities of Instagram and Facebook, images can be edited within the Deepblu app. You can crop, rotate, and apply filters, as well as putting in a caption, and if you are adding multiple photos, you can set one as the cover. Needless to say, for those of us who want to edit elsewhere first, when you upload your finished products, the timestamps on the images will still put it in the log in the correct spot.

With more-affordable cameras, housings and lighting solutions on the market, underwater photography and video have become the central reasons why we dive

The Deepblu community is a great place to explore other people's work, join photography groups, and follow your favorite image-makers. As a member of a group, you can post photos and videos, and comment on other members' posts. Interested in a group dedicated to super macro, imaging with a compact camera, Italian underwater photographers, or frogfish portraits? I've come across all of them on Deepblu. And if you really can't find a group that fits, you can always create your own.
Singapore-based underwater photo pro Imran Ahmad, who belongs to around 10 underwater photography groups and has about 60 dive buddies, says Deepblu delivers information almost like a live update. "You can see and learn how other photographers are attempting to photograph a certain subject or site," he says. Imran also gets inspiration for future assignments from seeing all the new images that are constantly being uploaded.
At his company, ESCAPEINC, Imran uses the data from Deepblu's logs to explain to his students where subjects are commonly located, like what depth you would find a Coleman shrimp, why are they deep or shallow, and then cross-reference with water temperature and season. "Underwater photography is all about researching and understanding your subjects," he says.

Final Thoughts
Diving and underwater photography are no longer the preserve of the fortunate few, and the sizable but fragmented community that has emerged over recent years supports a vast network of dive operations exploring every corner of world's oceans.
With Deepblu, individual divers and operators finally have a dedicated online platform that provides a way to connect the scattered members of this community and encourage a flow of information and ideas. As underwater photographer Imran Ahmad puts it: "We are now able to help, inspire and educate each other, immediately."

RELATED ARTICLES
Be the first to add a comment to this article.
Newsletter
Travel with us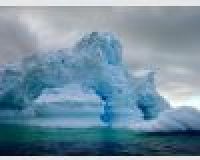 Antarctica
Plan Your Adventure >
Featured Photographer
Thomas Peschak
Expert Photographer
Thomas P. Peschak is a photographer, marine biologist and author based in Cape Town, South Africa. For more than 10 years he has dedicated his life to photographing, researching and documenting Africa\'s wildest oceans and...