Articles
DaVinci Resolve for Underwater Videographers: Part III – Color Grading, Titles and Exporting

My goal with this series is to dispel the myth that video post-processing is too difficult for anyone except the most hard-core videographers. In the first episode, we dealt with organizing, importing, and cutting, while the second episode tackled setting to music, using transitions, and using tools to polish your video. If you haven't already, download the free version of DaVinci Resolve 16, and check these articles out.
In this final episode, we get to what is the most important thing for underwater videographers in particular: color grading. We will also look at adding titles and exporting your finished product so others can watch it. With that housekeeping out of the way, let's jump right into our last two segments.

A sample video showing the differences between raw footage (right) and color-graded footage (left)
Color Grading
As we all know, you lose those lovely warm reds, oranges and yellows very quickly as you descend. So, unless you've been very careful, chances are that the footage you've shot underwater is either green, cyan or blue.
A popular fix is to add a red colored filter to the exterior of the camera, which can work well if you are at very specific depths and water color. But slap a red filter on a camera while diving in green water and get ready for some hideous footage.
Even if you have great external video lights, filters, or amazing white-balancing skills, you are going to need to color-grade in post-production to get the look you want. We'll look at how to do it as painlessly as possible, so don't fret. However, one thing you really ought to study on your own is the color wheel and the theory behind it. By understanding that, you will really put yourself far ahead of the game in learning color grading.

Titles and Exporting
Our last segment is all about applying the finishing touches with titles and exporting your completed product to unleash on your YouTube channel. Titles and subtitles are important, particularly if you are not going to be narrating. Plus, who wants to narrate unless they sound like David Attenborough?! Having clean, coherent and visually pleasing titles takes your videos to the next level, so don't skimp on this part of the process.
Finally, you need to export your finished masterpiece. This is not quite as simple as clicking the "Save As" button. Without a little guidance, video exporting and rendering can be a confusing, time-consuming, and painful process. We'll take you through this crucial part and show you how to get your video up on social media with a minimum of fuss.

Final Thoughts
If you've followed this series step by step, you will have realized how easy it is to use DaVinci Resolve to turn your raw, untamed clips into a professional-looking final film without too much hand-wringing or head-scratching. DaVinci Resolve is a great place to start because, well, it's free, but all the major video post-production software works in very similar ways, so whatever your preference, it shouldn't be much of a challenge to churn out well-polished underwater videos.

---
About Jonathan Venn: Jonathan Venn left the UK and washed ashore in the Philippines years ago. Originally an instructor in Puerto Galera, he moved on to starting his own dive shop, which ultimately turned into Blue Ribbon Dive Resort. In his years there, he got into video and developed an extensive library of footage on the local dive sites. A little over a year ago, he moved the resort to Anilao, and he has been loving it ever since. Today, you can find him running his resort, teaching new divers, and building a video library of all the sites in Anilao. Recently, he began working on commercial video projects involving black-water video. See more of Jonathan's videos on his YouTube channel or follow him on Facebook and Instagram. Be sure to check out Jonathan's primer on underwater macro videography on DPG.
RELATED ARTICLES
Be the first to add a comment to this article.
Newsletter
Travel with us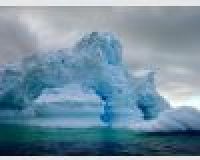 Antarctica
Plan Your Adventure >
Featured Photographer
Walt Stearns
Expert Photographer
Walt Stearns is one of the most prolific underwater and watersports photojournalists in the world. For more than 18 years, his images and writing have appeared in a broad range of well-known national and international...