Articles
DaVinci Resolve for Underwater Videographers: Part II – Editing to Music, Transitions and Tools

In our first installment of this series of tutorials on video post-production using DaVinci Resolve, we focused on importing, organizing, and editing on the cut page. If you haven't read that article, check it out—after you've downloaded the free version of DaVinci Resolve 16. Okay, with everyone all caught up, let's continue.
The most common, and usually the most effective, underwater videos you see online are short sequences that people have shot on a recent trip. Typically, these videos are about two minutes long and set to a single song. So how do you go about making your visuals work with the music? We'll look at arranging your clips to fit the music, creating transitions between clips, and using tools to polish your video.

A screen shot during the process of setting your video to music

See those little black boxes on the timeline? Those are the transitions
Editing to Music
In this first segment, we will show you how to edit your completed sequence (what we did in Part I) to the song of your choice. The biggest takeaway here is that you do not need to find your music first—although many people will tell you this is the way to go. Do yourself a favor and keep it simple. Edit your footage, string it together, and then add the music track. Needless to say, please make sure you have the rights to use the music that you select. We should ensure that we respect the work of these fellow artists.
Editing to the beat is simple and it should only take minor adjustments of the sequence you started with. Don't overthink this part: You only need to get your cuts close to changes in the music, and you are good to go! Now what to do about those pesky cuts from one clip to the next?

Transitions and Tools
The cut from one video clip to the next is known as a transition, and in this second segment, we will show you what to do with these. Bottom line: Don't go nuts. Most of your transitions should be simple, hard cuts with no special effects. Occasionally, you might want to use cross-dissolves and fades, but they should be the exception to simple cuts. Fancy transition effects often look cheesy and make it appear that you are trying way too hard to impress people.
In this segment, we also look at additional tools you can use in techniques for refining your clips, such as stabilization and cropping.

Hopefully, these two segments help you out and take away some of the mystery from video editing. Too many people are afraid of video due to the seeming complexity of the post-process. But as you can see, it really is quite straightforward. So, have fun working on your projects and make sure to look out for the next episode, where we take you through the most important part of the process for underwater videographers: color correction.

---
About Jonathan Venn: Jonathan Venn left the UK and washed ashore in the Philippines years ago. Originally an instructor in Puerto Galera, he moved on to starting his own dive shop, which ultimately turned into Blue Ribbon Dive Resort. In his years there, he got into video and developed an extensive library of footage on the local dive sites. A little over a year ago, he moved the resort to Anilao, and he has been loving it ever since. Today, you can find him running his resort, teaching new divers, and building a video library of all the sites in Anilao. Recently, he began working on commercial video projects involving black-water video. See more of Jonathan's videos on his YouTube channel or follow him on Facebook and Instagram. Be sure to check out Jonathan's primer on underwater macro videography on DPG.
RELATED ARTICLES
Be the first to add a comment to this article.
Newsletter
Travel with us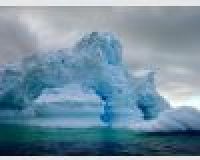 Antarctica
Plan Your Adventure >
Featured Photographer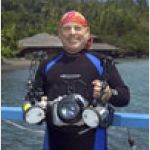 Rod Klein
Expert Photographer
Rod Klein is a digital artist, photographer, videographer, web designer, and writer. Earning a Master of Fine Arts Degree in photography and video from UCLA Rod also studied at the prestigious Art Center College of Design in...