Articles
Croc vs. GoPro

Lesson learned: Crocodiles will bite. On a recent trip to Cuba's spectacular Gardens of the Queen, a gorgeous American crocodile (Crocodylus acutus) swam up to, and was resting beside, our boat, Avalon Diving Centers' Tortuga. My plan was to gently lower my GoPro, attached to the end of a long PVC pole, down next to the animal without disturbing it and then move the camera away. I wanted a slow, panning shot of the mouth and eye, and since the croc was so calm, it seemed reasonable. Wrong.
Without warning, the crocodile turned, fast, and bit down on the camera—hard. The snapping of the PVC pole sounded like breaking bones and startled everyone on deck. My first concern was for the animal and then, once I realized she/he was fine and swimming under the boat, my second concern was for my camera—still in the mouth. Once the croc dropped the camera and pole, we all recovered from the shock and devised a camera-rescue plan. Using a small boat to separate the croc from the camera, Yoel Aguero (thank you!), of Avalon Diving Centers, jumped in and dived down six feet to retrieve the camera while the rest of us kept a watchful eye on the crocodile. Mission accomplished.
Bonus! Once we recovered the camera, we realized it had been filming the entire time. And as it turns out, this particular crocodile may be a gifted videographer.
 
Special thanks to Avalon and OceanDoctor.org for a great trip to Cuba—and to the croc for letting go of my GoPro!
 
---

To see more of Samantha's work, follow her on Facebook and Twitter.
RELATED ARTICLES
Be the first to add a comment to this article.
Newsletter
Travel with us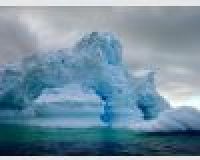 Antarctica
Plan Your Adventure >
Featured Photographer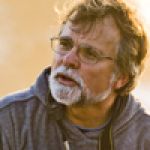 Ralph Clevenger
Expert Photographer
Ralph Clevenger grew up on the coast of North Africa and began diving in the waters of the Mediterranean Sea at the age of 7 with his father. He eventually went on to study zoology at San Diego State University and worked as a...