Articles
Creative Underwater Photography with Swirls and Bubbles

Three years ago, I came across some spectacular pictures by two underwater photographers: Fabio Freitas, who had produced some amazingly creative images using a "swirl" effect; and Alex Mustard, who had created some equally inspiring images with a "bubble" effect.
Over time, I thought about how I could achieve similar effects with my camera, an Olympus PEN E-PL6 in 10Bar housing. After a lot of trial and error, I finally succeeded in getting some interesting images.

Swirl and Mirrors
To get the swirl effect, I used a mirrored tube that fitted my Olympus 60mm macro lens (120mm equivalent in full frame). In general, the required diameter of the tube depends on the lens used: The shorter the lens, the bigger the diameter, and vice versa. In order to use the lens and tube attachment, I employed a dual flip diopter holder so it could flipped into position when needed.

My full rig with tray and dual strobes, plus snoot lighting attached and the mirrored tube flipped into position

For the close-up shots that work so well with the swirl effect, I needed a custom lighting solution. So, in addition, I built a lighting device using fiberoptic cables (4–5mm each) threaded through three flex arms and connected to an INON S-2000 strobe. Arranged around the front port, these three flexible "snoots" can be positioned for different lighting effects.

The rig with snoot lighting detached from the tray, with a Nauticam SMC-1 macro conversion lens flipped into position

The snoot lighting is only suitable for very close subjects, up to about four inches from the tube. For subjects further away, I have a quick-release tray and handles with dual INON S-2000 strobes attached via arms. The housing with integrated snoot lighting can be easily detached from the tray if space is limited or when taking pictures in vertical format.
Here are some examples of the images I've taken with the swirl effect: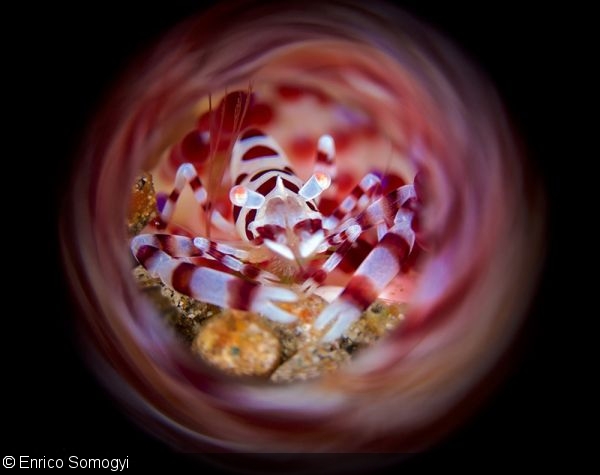 Bokeh Bubbles
The bubble effect is achieved using certain vintage lenses made by Meyer-Optik-Görlitz that have a very circular aperture and therefore a characteristically pleasing circular "soap bubble" bokeh—unlike the smooth blur of modern lenses. One of these legendary lenses is the Trioplan f/2.9 50mm, and I purchased an old one for my experiments. (Meyer-Optik-Görlitz recently revived this lens, funded by a Kickstarter campaign, releasing a modern version with similar bokeh characteristics.)
To use the manual focus Trioplan 50mm lens (100mm equivalent in full frame) with my Olympus PEN E-PL6, I built focus gear using some plastic tubes from my local DIY store. I then used an extension tube to get a shorter focus distance, achieving a minimum focus distance of approximately nine inches, rather than the 20 inches of the lens on its own. When shooting larger subjects, I use a Nauticam Wet-mate dome to increase the angle of view by about 33 percent. This setup works well for subjects bigger than around three inches.

The basic setup: housing with Trioplan 50mm lens, reflective background behind the subject, colored light on a tripod, and handheld light with snoot

A demonstration of the colored light illuminating the background—with the snooted light on the subject

To get attractive bokeh, I shine a colored light onto a reflective background behind the subject. For the background, I use a textured plexiglass sheet glued onto a plastic mirror, which is then attached to a stand—with a little help from some Velcro. This allows me to easily adjust the setup for different situations. Of course, great care has to be taken when setting up underwater to not cause any damage to the reef.
For a more complex setup, I also built special attachments featuring different colored gels that are used with a pair of dive lights. When these attachments are rotated, I'm easily able to illuminate the background in different colors when working underwater.

The full rig including a pair of dive lights and special rotating attachments with different gels for coloring the "bubbles"

With smaller subjects, I use macro wet lenses such as the INON UCL-330 (+3 diopters), H2O VCL-04 (+8 diopters) and Nauticam CMC-1 (+15 diopters). The tricky part is that the nicest bubble effects are seen when shooting the Trioplan 50mm lens wide open, at f/2.9, which gives a very narrow depth of field—made even narrower when using an additional wet attachment.
Here are some examples of the images I've taken with the bubble effect:

Shot with the Trioplan 50mm and INON S-2000 with snoot

Shot with the Trioplan 50mm and INON S-2000 with snoot

The bubble effect is also possible with the Olympus 60mm macro lens, but the result isn't nearly as pleasing as with the Trioplan 50mm

If you're getting a bit tired of shooting the "standard" underwater images, don't be afraid to think out of the box, experiment, and even do a little DIY. You never know what interesting results you might come up with. I've got lots more creative ideas I want to try out!

Combining the swirl and bubble effects using the Olympus 60mm macro lens, INON S-2000 with snoot, and colored light

---
About the Author: Enrico Somogyi, from Germany, started diving in 2008, and bought his first underwater photography gear a year later—a SeaLife camera with an external flash. In 2012, while diving in Anilao, Philippines, he met his spotter's brother, Dennis Corpuz, who blew Enrico away with his pictures taken with a Canon PowerShot G9—with only the built-in flash. He realized that to get better images, he needed to focus on improving his photographic technique. Dennis gave him his first tips and advice, and he soon began trying out new techniques during his dive trips. In 2015, Enrico won his first prize in an underwater competition. To see more of Enrico's work, follow him on Facebook.
RELATED ARTICLES
Be the first to add a comment to this article.
Newsletter
Travel with us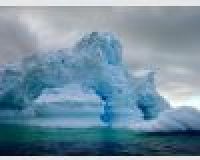 Antarctica
Plan Your Adventure >
Featured Photographer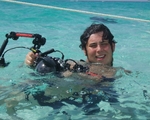 Joseph Tepper
Expert Photographer
I started diving at the age of ten and since that time have wanted to become a better photographer whether using a disposable Kodak waterproof (you know the blue ones) or my D300s. Last summer I received my dive-master in Grand...