Articles
Comparing Nikon Fisheye Lenses for Underwater Photography
With a fisheye lens, you can get really close to the big stuff and still get everything in the frame

Underwater photographers love fisheye lenses—it's like they were named for us! To get the ultimate wide angle and allow for extreme close focusing, fisheye lenses are the way to go. It's all about reducing the amount of water between you and your subject: Less water means better contrast, better sharpness and better color. Fisheye lenses allow us to get really close to our subjects while still being able to get both subject and background in the frame.
Above water, the fisheye effect—distorted lines—tends to be used only sparsely and for special effects, but underwater there aren't many straight lines (other than some human-made structures like wrecks) so the distortion effect isn't as noticeable. Photographers can take full advantage of the extreme angle of view as well as the very close minimum focus distance with wide-angle subjects such as big animals, schooling fish, and seascapes, as well as techniques like close-focus wide angle.
Three popular fisheye lenses for Nikon users are the Tokina 10–17mm, the Nikkor 10.5mm, and the Nikkor 8–15mm. The first two are "DX" lenses designed for cropped-sensor DSLRs; the third is designed for full-frame cameras, but also works on bodies with APS-C sensors, though with different characteristics.

Fisheye lenses for Nikon DSLRs compared
Make/Model
Minimum Focus
Angle of
View
Weight
(Air)
Price
Tokina AT-X DX 10–17mm f/3.5–4.5
5.5in/14cm
180–100°
12.3oz/350g
$470
Nikkor AF DX 10.5mm f/2.8
5.5in/14cm
180°
10.8oz/305g
$775
Nikkor AF-S 8–15mm f/3.5–4.5
6.3in/16cm
180–175°*
180–110°†
17.2oz/485g
$1100
*with full-frame sensors, †with cropped sensors

Left: Tokina AT-X DX 10–17mm f/3.5–4.5. Center: Nikkor AF DX 10.5mm f/2.8. Right: Nikkor AF-S 8–15mm f/3.5–4.5
Tokina AT-X DX 10–17mm f/3.5–4.5
The Tokina 10–17mm is a staple for most underwater photographers using cropped-sensor Nikon cameras, and its zoom range—an equivalent focal length range of 15–26mm—means that it's fantastic for shooting everything from big reef scenes to close-focus wide-angle critters. Other reasons for its popularity are its affordability and light weight.
The caveat, as you might have guessed, is the optical quality: While it produces images that are acceptably sharp in the center of the frame, there is noticeable softness in the corners, especially with wider apertures, so it's a good idea to keep important compositional elements out of the corners and use higher f-stops (e.g., f/8–f/11 and above).
Tokina makes the same lens for both Nikon F and Canon EF mounts, making it a favorite among a large number of shooters. (Indeed, this lens is so popular, we've got a whole "Underwater Photographer's Guide to the Tokina 10–17mm Lens.")

Tokina 10–17mm at 10mm (f/13, 1/125s, ISO 250)

Tokina 10–17mm at 17mm (f/13, 1/125s, ISO 250)
Nikkor AF DX 10.5mm f/2.8
Nikon's 10.5mm has been my personal go-to since I started shooting DSLRs underwater. With a maximum aperture of f/2.8, this DX lens is the fastest of the bunch, though the other two aren't far behind, with a maximum aperture of f/3.5 when zoomed to their widest focal length.
The 10.5mm focuses as close as the Tokina, making it well suited to the close-focus wide-angle technique, and with an equivalent focal length of 16mm, its angle of view is essentially the same as the Tokina when zoomed out.
While you don't have the convenience of the Tokina's zoom, this prime lens produces noticeably sharper images across the frame, especially in the corners. Being a prime, it is also the smallest and the lightest among these three lenses, with a price tag that falls between the two.
Full-frame shooters have a very similar option of a fast prime fisheye in the Nikkor 16mm f/2.8, but at $1000, the only slightly pricier and more versatile 8–15mm might be considered the more useful addition to the camera bag. An alternative is the Sigma 15mm f/2.8 fisheye, which offers similar performance but for a considerably smaller outlay ($610).

Nikkor 10.5mm (f/13, 1/160s, ISO 250)

Nikkor 10.5mm (f/9, 1/100s, ISO 250)
Nikkor AF-S 8–15mm f/3.5–4.5
Nikon's 8–15mm fisheye is a premium ("Gold Ring") lens that's considerably larger and heavier than the other two and also by far the most expensive. While it's ostensibly aimed at full-frame users, it is actually an equally viable propostion for cropped-sensor users. However, the two types of shooter really get two very different lenses.
Full-Frame Usage
On a full-frame body, the lens produces a frame-filling 180-degree diagonal angle of view at the narrow end and a circular fisheye image at the wide end. In-between, you get rather unattractive circular images of various sizes with the top and bottom chopped off. As such, this lens is really two fixed focal length lenses in one: a 15mm fisheye that fills the frame and an 8mm fisheye that produces circular images. The latter effect is a love-it or hate-it novelty, and most prefer circular images used in moderation, adding something different to a portfolio or photo series.

Nikkor 8–15mm at 8mm (f/11, 1/125s, ISO 250)

Note that when shooting circular images, you will have to remove the dome shade of your port so that it isn't visible in the frame. It can also be challenging to light a circular image with two strobes because having strobes too close to the port can lead to undesirable lens flares or a sunburst-like effect at the edge closest to the strobe. Moving the strobes further back behind the port and further away solves this issue. Still, it can also be tricky to get even lighting coverage across a circular image. Moving strobes around and away from the port (longer arms) and tilting slightly inward helps to eliminate this problem.

Nikkor 8–15mm at 15mm (f/13, 1/125s, ISO 250)

Cropped-Sensor Usage
On a cropped-sensor body (or a full-frame body switched to DX crop mode), the 8–15mm becomes a proper fisheye zoom, with an equivalent focal length range of 12–23mm—significantly wider than the 15–26mm equivalent of the Tokina 10–17mm. As you'd expect, given the price, it's also optically superior, with better controlled distortion and better sharpness in the image corners. However, when shooting with wide apertures, you will still notice some corner softness, so stop down to f/8 and beyond for the sharpest results.

Final Thoughts
For many—or even most—users with APS-C cameras, the Tokina 10–17mm does the job admirably and its optical compromises aren't a concern. It has the hearts of many underwater photographers (both Nikon and Canon) and given the price is the best deal. If you do want improved detail and better controlled distortion, it will cost you more than twice as much, but Nikon's 8–15mm goes even wider than the Tokina. The 10.5mm prime offers a great balance between price and optical quality, but without the ability to zoom, you'll have to work a little harder to get into the right position to get the shot.
Full-frame Nikon users finally get to play with a fisheye zoom that creates circular images (a novelty that Canon users have enjoyed since around 2010), and the fact that you also get a frame-filling fisheye perspective at the "less wide" end makes Nikon's 8–15mm a no-brainer. The fast prime alternatives just aren't going to be nearly as fun! What full-frame users can't have is a "standard" fisheye zoom like the Tokina 10–17mm, which is an argument for underwater photographers sticking with cropped sensors and not going full frame. But that's a discussion for another time…

Tokina 10–17mm at 10mm on a full-frame camera in DX crop mode (f/13, 1/125s, ISO 250)

---

When purchasing underwater photography equipment like the products mentioned in this article, please support DPG by supporting our retail partner—Backscatter.com.
RELATED ARTICLES
Be the first to add a comment to this article.
Newsletter
Travel with us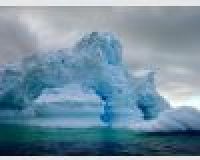 Antarctica
Plan Your Adventure >
Featured Photographer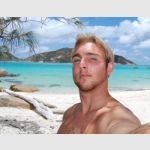 Cal Mero
Expert Photographer
Cal Mero is a marine biologist and full time underwater photographer specializing in fashion, advertising and wildlife. Cal is based in Melbourne, Australia and is passionate about promoting the unique marine life found in the...