Articles
Chasing the Sardine Run

For the better part of six weeks, we traversed 1,300 miles of South Africa's "wild coast," towing our boat by car and using a spotter plane to help us find the action. We were 25 days into our travel assignment to capture Southern Africa's "Sardine Run" without a single sardine baitball to show for it—and I was beginning to lose hope.
After driving all the way from Cape Town, we decided to spend three weeks at Mdumbi, a remote village at the tip of the wild coast. Launching early every morning in our small rubber boat, we followed the instructions of the plane high above, looking for signs of activity. For days, we struggled with bad weather, poor visibility, and little action, or a combination of all three. But our luck was about to change.

The Sardine Run provides an underwater photographer the opportunity to photograph a proliferation of life, including sharks, dolphins, whales, and diving birds. But that's only if you can find it…

Finding the Action
For days, the spotter plane had brought us closer and closer to the action—an aggregation of millions of sardines skirting the eastern coast of southern Africa. But it's the countless predators chasing the swarming school that makes for great photography: Whales, sharks, and dolphins are all known to join the feast.
Yet it wasn't the site of a marine creature that spurred our hopes, but rather a group of Cape gannets a hundred strong. These birds were a sign that a baitball may very well be lurking beneath the choppy surface. And so, after many days devoid of action, I finally got to jump in the water, and—to my delight—discovered a bona fide baitball to photograph. Even at first glance, I could tell it was a large, solid baitball. But baitballs can move fast and normally don't last too long, so I waited just a few minutes before I decided to switch into my scuba gear.

Often, the best sign of a baitball isn't what's underwater, but rather what's chasing the sardines from the air—in this case, diving Cape gannets

Soon after finding the baitball, other guests arrive, including these hungry dolphins, which work together to herd the sardines into more manageably sized groups

The wait proved worthwhile: With a tank on my back I was able to spend a magical three hours underwater photographing the ball of fish and its hunters. You have to be incredibly lucky to stay with a baitball for just one hour, but three hours is almost unheard of. This particular baitball remained in the same spot the entire time, which allowed me to stay with it for that long.
Predations occured roughly every five minutes, as the dolphins swam in hard and fast to contain the sardines, while the gannets dove into the water from above at high speed, making a sound that must be like a shotgun going off underwater. Then, suddenly, it all goes quiet for a few minutes until the next attack starts all over again.

The predatory attacks happen in cycles: Minutes of dead silence followed by a burst of activity

Photographing the Sardine Run
The key to capturing quality images of such intense explosions of life is to act the opposite way—diving as quietly and steadily as possible. I really didn't want to interfere with the action, and I had to be mindful of the fact that the animals were swimming extremely fast—and nerve-rackingly close—to me. I made sure I kept my position steady to avoid any sudden movement that might result in a collision with a dolphin swimming at full speed—which could be fatal. The animals know precisely where they were going, so I decided to keep still and let them navigate around me and stay focused on their feeding.

Daniel's strategy for photographing the action included being quiet, still, and blending into the background to avoid scaring off the animals or coming to any physical harm

After spending some time with the baitball, I saw in the distance what I thought was a sailfish—a very common type of billfish that feeds on baitballs—approaching through the chaos. But as the creature neared, I could tell by its huge size (around 10 feet) and its dorsal fin that it was something much less often sighted: a blue marlin.
I was thrilled because such a sighting is indeed extremely rare, and I needed to keep a cool head to capture solid images. I held my breath, partly out of excitement, and partly due to the desire to not spook such a special animal with my scuba bubbles. As luck would have it, the marlin circled back about five times to feed on the baitball before a group of yellowfin tuna arrived and finally scared it away. Only on the Sardine Run…

Amidst all of the action, the arrival of the blue marlin proved to be the biggest highlight of Daniel's assignment to shoot the Sardine Run

A blue marlin chases down his own share of the sardine feast

The dolphins push the baitball to the surface, where the sardines fall prey to either the clever cetaceans or diving gannets

Two Cape gannets score a sardine each after a successful dive into South Africa's chilly waters

A perfect encapsulation of the Sardine Run, as a baitball sticks together, fleeing from an apex predator
RELATED ARTICLES
Be the first to add a comment to this article.
Newsletter
Travel with us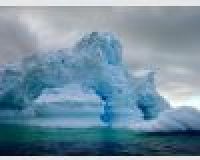 Antarctica
Plan Your Adventure >
Featured Photographer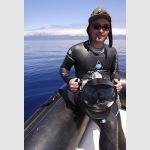 Jens Kuhfs
Expert Photographer
Born a Pisces, it should be no surprise that he has taken to the water. Jens Kuhfs has taken to the underwater. And he takes us with him when he captures his encounters in the blue depths of our planet with his camera, and...