Articles
Chasin' Tail in Tonga
A calf getting fresh air as the mother stays settled

It's not difficult to catch the humpback bug. It only takes one or two friends to post an up-close and personal encounter on social media to spark that flame of inner jealousy, that gut-wrenching yearning, you know what I mean. Oh, and if they throw in a selfie, that just ads kerosene to an already burning fire. Man, I just hate those people.
But realistically, unless you're independently wealthy and a person of leisure, unemployed with some savings, or live in the Australia/New Zealand region with a few days of sick leave to take, this Tonga whale season might not be your whale moment. Yet it's never too soon to plant the seed or spin the cocoon of intent! Especially if you're planning to come from the States, you will likely need several months to get yourself together regardless.

A settled mother and calf

Still, no matter how horrific the journey seems, the endgame is worth it. With breaching whales on the horizon (or mere feet from your boat); competitive bulls vying to be an escort to a female and calf; or a mother and calf who have settled down to the point where you can literally float next to them for 45 minutes, maybe longer, all of the efforts of the journey dissolve effortlessly. It's just you, a few strangers (four maximum in the water at a time), and a couple of tons of whale.
So, fresh out of Tonga, and obviously still buzzing from the natural high one experiences when in the presence of such magnificent creatures, the following is a short guide for joining the whale wagon.

Mother and calf on the move

Travel Essentials
When to go: The season varies. This is Mother Nature after all. Depending on the operator and the whales, the season varies from around July through October.
Who to go with: As of 2014, there are 12 operators, each licensed to two boats maximum. Many of the companies are friendly and "share" whales. With a limit of four swimmers in with the whales at a time, it is best to go with a company who takes a maximum of eight people per trip—even better is to join a charter with an upper limit of four!
How to get there: Tonga is located in the South Pacific, and its neighbors are Fiji and Samoa. It's about 1,500 miles north of New Zealand. Visitors fly into Tongatapu, the main island, and then catch a domestic flight to Vava'u. Be prepared for a relatively pricey domestic flight (over 300 US dollars).
Water temperature: Depending on what your standards are, it can be a bit chilly during whale season (70s Fahrenheit or lower 20s Celsius), but more so due to the wind on the surface in-between swims. I recommend bringing a towel and maybe a light jacket.
What else to bring: Most operators will supply fins, mask, and wetsuit, but of course, bring along your own gear should you choose. Don't forget a camera, sunscreen, and bottled water, for days on the boat. Make sure you have sufficient memory cards and batteries (which are tough to find in Tonga).
Recommended number of days: Every encounter offers something new. If you're a photographer, I'd say you want at least four days. It's great to be there when the sun is out, so you can capture the cathedral lighting with the whales.
A playful calf turns and twists at the surface

Additional Tips
You don't have to be a world-class swimmer to enjoy the whales. You don't even have to have any freediving skills. In fact, the whales seem more settled when you remain on the surface.
For photographers, tell your guide what kind of shot you want. Usually, once the whales have settled down, and everyone has seen them, you can perhaps get a bit closer, provided it's kosher with your guide.
Suggested photo gear: If you're using interchangeable lenses, a fisheye or wide angle is recommended (15mm fisheye, 17–35mm, 10–17mm, etc.) Strobes aren't allowed.
Tonga is a deeply religious Christian country, so leave your daisy dukes and mankinis at home!
Sunday is a day of rest. Only the restaurants are open, so consider it an "off day."
Mother and calf, hearing the sounds of other whales, move from their resting place

A settled mother and calf

A calf returns to its mother after grabbing a fresh breath hold

Mother and escort

A calf surfacing for air

A wretched "selfie"
RELATED ARTICLES
Be the first to add a comment to this article.
Newsletter
Travel with us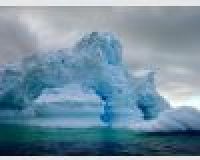 Antarctica
Plan Your Adventure >
Featured Photographer
David Baxter
Photographer
I really started to become a U/W Photographer after completing a 1-1 course it turned me from a happy snapper into a u/w photographer looking for the next amazing image - I love wide angle wrecks and reefs but also have a...