Articles
BIG: Celebrating Big Animals with Amos Nachoum and Marko Dimitrijevic
By Ian Bongso-Seldrup, May 18, 2022 @ 06:00 AM (EST)
Dinosaur at Rest: Blue whale, Sea of Cortez, Baja California, Mexico

I couldn't believe it when Carlos said quietly, "Azul." I stood up to see and I was speechless. l scanned the length of whale stretched out in front of me—40 feet to my left, 40 feet to my right—resting peacefully near the water's surface, basking in the heat of the day. I decided not to dive out of respect for the dinosaur. Instead, I asked Carlos to maneuver the panga behind the whale's tail. As we reached the massive flukes, I rushed to pick up my camera, only to realize I had a fisheye lens mounted and there was no time to switch. Lowering the camera two inches above the surface, I could only estimate the composition, but I managed to take a few images before pulling back. Then I left my dinosaur to enjoy his peaceful rest.
This is how Amos Nachoum describes his encounter with a blue whale, the largest animal known to have ever existed. It's the biggest of the countless giants you'll find in BIG, his new book with co-author and friend of 20-plus years, Marko Dimitrijevic. Amos tells us it's also his favorite image among the book's more than 170 pictures, which represent a combined 70 years of experience photographing wildlife both above and below the waterline.
Looking through this veritable visual encyclopedia of the planet's largest creatures, it's hard not to understand the appeal: Whether it's their spectacular size and scale, their awesome muscular power, or jaw-dropping speed and agility, big animals evoke a wide spectrum of visceral emotions, from amazement to admiration to reverence. Indeed, it makes perfect sense, even if it's refreshingly novel, that such words—awe, gratitude, respect, astonishment, enchantment, excitement—are actually used to organize the images in the book.
Fittingly, Amos and Marko first met on a trip to Tonga, looking for another of the ocean's behemoths, humpback whales, and there are few corners of the planet that the two men haven't explored since, either together or separately. But as a quick scan of the book reveals, their images clearly betray their shared love for the world's coldest spots—Antarctica and the Arctic. Indeed, Marko tells us his favorite image, an Antarctic panorama featuring a solitary leopard seal, reminds him of the emotions he felt spending hours watching the endless expanse of ice and water. "The lone leopard seal shows the beauty and fragility of wildlife in Antarctica," he says, "and why we must preserve it at all costs."

Harsh World: Leopard seal, Antarctic Peninsula

Sadly, the threats that many big animals face are intimately bound to that most instinctual of human emotions—fear. Acutely aware of this, Marko and Amos struggled with the idea of describing encounters using this highly charged word, and in their "Respect & Fear" chapter, they are at pains to point out that it is overwhelmingly the former, not the latter, that has characterized their experiences.
Of course, showing respect for your animal subjects—particularly potentially dangerous ones—is central to what defines successful wildlife images. Patience is key. "I spent the day photographing great white sharks and really wanted an image of a shark swimming directly towards me," Marko tells us, of his most challenging shot in the book. "Many sharks would swim by, but never at the right angle. Finally, this one came straight on and it looked like a fighter jet."
Another factor is the necessity of calculated risks. Surely, no picture demonstrates this more than Amos' encounter with a mother polar bear and her two cubs in the freezing water of Canada's Hudson Bay. "The family was so curious, swimming leisurely toward me," recalls Amos. "When the party was 20 feet in front of me, I submerged 15 feet below, looking up. To my amazement, I saw the three pairs of eyes just looking at me, and I was so focused on capturing the rare moment, I forgot to experience any fear. But was it really fear or the understanding that the mother bear would never leave her two young ones alone?"

Fighter Jet: Great white shark, Guadalupe Island, Mexico

In Harmony with Giants: Polar bears, Hudson Bay, Nanavut, Canada

While Amos Nachoum is a household name in the underwater photography community, not only for his iconic images, but also the countless shooters he's mentored during trips with his Big Animals Expeditions company, Marko may be better known among photographers of land-dwelling animals. But just as Amos is no slouch with his camera out of its housing, Marko's images are a testament to his equally impressive photography skills underwater. These are two shooters at the top of their game who have traveled the globe for decades, and it shows in both the consistent high quality of each and every photo—whether topside or underwater—and in the overall coherence of the book.
As the images from the book included here show, BIG isn't just for wide-angle underwater shooters or wildlife photographers with impossibly long lenses. As a breathtaking celebration of big animals, it can be appreciated by anyone fascinated by our planet's most impressive and charismatic creatures.

Traffic: Hammerhead sharks, Galápagos, Ecuador

Meet Boto: Pink dolphins, Rio Negro, Amazon, Brazil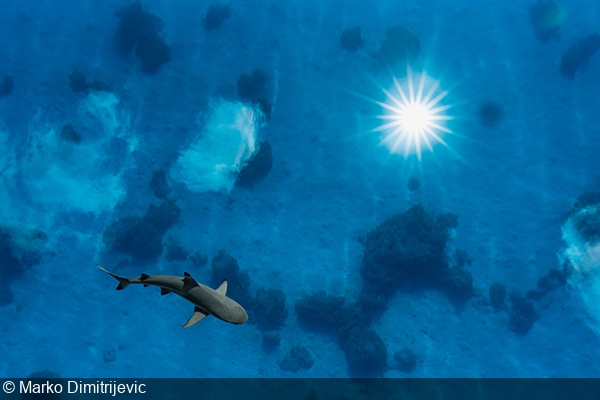 Shark Paradise: Blacktip shark, Tuamotus, French Polynesia

Facing Reality: Leopard seal and Gentoo penguin, Plano Island, Antarctic Peninsula

Entourage: Whale shark, Yucatán, Mexico

Successful Hunt: Striped marlin, Magdalena Bay, Baja California, Mexico

Hola Mola: Mola mola, Baja California, Mexico

In Awe of the Shark: Great white shark, Dyer Island, South Africa

Loud and Clear: South American sea lions, Tierra del Fuego, Chile

If Looks Could Hunt: Brown Bear, Kurile lake, Kamchatka, Russia

Allies: Marine iguana and sand lizard, Galápagos, Ecuador

A Sight to Be Seen and Preserve: 250,000 king penguins, Salisbury Plain, South Georgia

Living Dinosaur: Galápagos giant tortoise, Galápagos, Ecuador

Love on the Rocks: Snow leopards, Ladakh, India

The Look: Grizzly bear, Ni'iinlii Njik, Yukon, Canada

Orca Moon: Orca, Tysfjord, Norway

---
About BIG: A showcase of the planet's most exciting big animals, BIG brings together the best work of award-winning wildlife photographers Amos Nachoum and Marko Dimitrijevic in one large-format 256-page hardcover volume.
Alongside more than 170 stunning images, the photographers share how they felt diving with great whites and whale sharks, staring into the eyes of polar bears and grizzlies, and observing leopard seals, sea lions, tigers, gorillas, and more.
With text in English and German, the book is available to order now from Amazon USA, Amazon Germany, and Amazon UK priced at $85, €60 or £50.

---
About Marko: Marko Dimitrijevic is an award-winning Swiss photographer and entrepreneur who lives in Miami. He holds degrees from the Universite de Lausanne and Stanford University and has traveled to more than 120 countries focusing on endangered species and conservation.
His photos have been awarded by or published in The Sunday Times, Travel + Leisure, Travel Photographer of the Year, Ocean Geographic, Sony World Photo Awards, Digital Foto, Alert Diver, American Photo, Islands, International Photography Awards, Photopro, Boats International, Nature's Best Photography and many others.

---
About Amos: Amos Nachoum is a prize-winning Israeli photographer who was a National Geographic Team Leader on various photo expeditions documenting the Red Sea, white sharks, and killer whales. His photos and essays have appeared in hundreds of publications around the globe, including National Geographic, Time, Life, New York Times, Le Figaro, Der Spiegel, Unterwasser, and more.
Amos' photographs have won awards from Nikon, Communication Arts, and the BBC, who named him Wildlife Photographer of the Year. Through his agency, Big Animals Global Expeditions, he organizes maritime expeditions and photo trips. In 2021, he gained the title of World Nature Photographer of the Year for his image "Facing Reality."
RELATED ARTICLES
Be the first to add a comment to this article.
Newsletter
Travel with us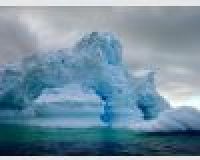 Antarctica
Plan Your Adventure >
Featured Photographer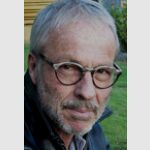 Wolfgang Leander
Photographer
Very simple: I take my underwater photographs only free-diving. Free-diving allows me to interact closely with my preferred subjects - sharks. My equipment is basic: A Nikonos V with 28 and 20 mm lenses. No flash, only...