Articles
Carbonated Ocean: Acidification and Artivism
"Carbonated Ocean" aims to bring awareness to ocean acidification

As an underwater "artivist," I am often tasked with presenting issues that remain unknown to the general community. One such problem is ocean acidification—a trend caused by increased absorption of carbon dioxide from the atmosphere that threatens marine life all over the globe.
Referred to by some scientists as "osteoporosis of the sea," ocean acidification is undeniably climate change's evil twin that hardly anyone understands—or has even heard of. The effects of changing ocean chemistry are tragic, causing both coral reefs and the skeletons and shells of marine organisms to dissolve.
Concerned that the topic fell under the media's radar, I partnered with the talented underwater photographer Chiara Salomoni of Mermaids for Change based in Los Angeles, CA, to craft images that could help garner science support for this issue in honor of World Oceans Day.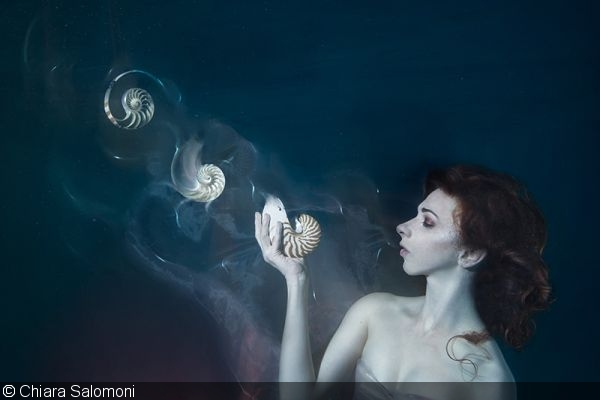 Christine worked with underwater photographer Chiara Salomoni to achieve these powerful, stylized images

"Artivist" Christine combines her passion for visual arts with a background in marine policy with a Master's from Miami's Rosenstiel School of Marine and Atmospheric Science (RSMAS)

My vision for Carbonated Ocean involved the culmination of art, activism, and conservation through a narrative photography series. We wanted to create otherworldly underwater sets to highlight the impact of—and potential solutions to—ocean acidification.
Building the sets in a local dive shop pool, we staged scenes that conveyed the effects of elevated atmospheric CO2 dissolving into seawater that initiates chemical reactions transforming the ocean into a more acidic state. A team of enthusiastic volunteers pitched in to bring together the costume and prop-intensive shoot. Chiara and I worked for eight hours in the water staging the sets and diving down 10 feet repeatedly on breathhold to capture the shots of a human figure holding dissolving shells.

The dissolving shells might be visually stunning, but the art represents a true threat to our oceans

Additionally, we wanted to create an emotionally-evocative behind-the-scenes video to reach our audience through a different medium. The video received 30,000 views and nearly 400 likes in its first week. I hope that it empowers individuals to help mitigate ocean acidification by reducing their meat consumption: Animal agriculture's carbon and methane gas emissions are some of the key drivers of climate change.
If the health and fate of our ocean is so intertwined with ours, I know I want to be able to say that I'm investing in a future for both of us.

The behind-the-scenes video was viewed more than 30,000 times in its first week

---

About the Author: Named one of five women in media changing the world by Matador Network, The Underwater Woman, Christine Ren, is a filmmaker and underwater performer dedicated to advancing social and environmental causes. She holds a Master's degree in Marine Affairs and Policy from the University of Miami's Rosenstiel School of Marine and Atmospheric Science (RSMAS) and offers underwater movement and photography workshops in locations around the world to help fund ocean conservation. To date, her narrative underwater imagery campaigns have been featured by National Geographic, KQED, FStoppers, Petapixel, The Phoblographer, and more. Her work embodies the idea that ocean conservation is a human issue. High-res photos and video copies available upon request from Christine Ren at me@theunderwaterwoman.com.
RELATED ARTICLES
Be the first to add a comment to this article.
Newsletter
Travel with us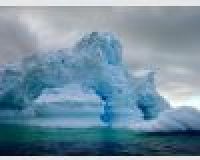 Antarctica
Plan Your Adventure >
Featured Photographer
Ernie Brooks
Expert Photographer
Ambassador to the Marine Environment, Photographer, Adventurer, Diver and Educator Ernest H. Brooks II was born to be a photographer. His Portuguese ancestry, rich in men-of-the-sea, virtually insured the ocean environment...