Articles
Book Review: "Secret Seas" by Paul Flandinette and Michel Claereboudt
Secret Seas is the first photographic book to reveal Oman's underwater world

Secret Seas by Paul Flandinette and Michel Claereboudt is dedicated to showcasing the unique underwater world of Oman. Paul is a professional underwater photographer and filmmaker, while Michel is a recently retired professor of marine ecology who worked at Sultan Qaboos University, near the Omani capital of Muscat. Between them, they have conducted thousands of dives in the region and worked closely together to document Oman's diverse marine life in great detail.
The first few pages of the book provide readers with a brief history of the country as well as plenty of valuable information about its climate, its people, and most importantly where and when to dive there. Working their way from north to south, the duo discusses the highlights of each area before moving on to a more-detailed analysis of the oceanography and biogeography of the Arabian Sea. After this handy introduction, one immediately has a better understanding of what to expect when diving in Oman, and the remainder of the book is then separated into various chapters, each one focused on a different subject or topic.

One of the first chapters of the book is dedicated to open-ocean encounters

Critters, a section dedicated to crabs, shrimp and other macro life

Oman is home to many photogenic anemonefish

The first chapter dives into the reef and includes essential information about the coral communities in Oman alongside a selection of wide-angle and macro images of hard and soft coral. This formula works well and is repeated throughout the rest of the book, with Paul providing images to complement Michel's informative text about each species.
Moving on from the reef, the pair head into blue waters, with a collection of images shot in the open ocean that includes whale sharks, eagle rays, mantas and dolphins. This part of the book allows Paul to show off his wide-angle work while also discussing some of Oman's most iconic marine life. Other interesting chapters with equally appealing imagery include a section dedicated to the beauty of fish eyes, another devoted to sea turtles, and many others such as nudibranchs, cephalopods, macro critters, and moray eels.

Oman's numerous coral species are captured in fine detail

Teira batfish (Platax teira)

As well as being an informative and entertaining read, Secret Seas also acts as a great fish ID resource for diving in Oman. If you have any doubt about what you might encounter underwater there, you can most likely find it within the 240 pages of this book.
After presenting so many reasons why diving in Oman is so appealing, the final chapter of the publication focuses on some important conservation issues facing the region—and the entire planet—such as coral bleaching and overfishing, and discusses potential solutions including artificial reefs and ecotourism. The authors even offer a double-page spread dedicated to underwater photography with some useful general advice and welcome reminders about responsible and ethical practices.

Many varieties of moray eels also deserve their own dedicated chapter

Oman also boasts more than its fair share of sharks and rays

The final section of the book is dedicated to sending a positive conservation message
Final Thoughts
For divers in Europe looking for an accessible warm-water destination, it's all too easy to make a beeline for the Red Sea with its healthy reefs and abundant marine life. But Secret Seas demonstrates that we ignore lesser-known corners of the Info-Pacific like Oman at our peril. Not only are these waters teeming with life, they offer an interesting mix of species that will satisfy every level of underwater photographer—whether your preference is for macro or wide angle.
As such, with Michel Claereboudt's extensive knowledge of the region supplemented by Paul Flandinette's enticing images, we have an introduction to Oman that is both informative and inspiring. After the recent second printing of Secret Seas, we hope that more divers and shooters will have the opportunity to enjoy the book and be inspired to take the plunge in Omani waters.

Gulf blenny (Ecsenius pulcher)

---
About Paul Flandinette: Paul is an award-winning filmmaker, professional underwater photographer, and author. He considers fish portraits is specialty. His filmmaking career has included productions for some of the world's leading companies and government organisations as well as a number of broadcast documentaries. He is currently developing underwater photography-focused liveaboard trips to Oman's Hallaniyat Islands. www.paulflandinette.com
RELATED ARTICLES
Be the first to add a comment to this article.
Newsletter
Travel with us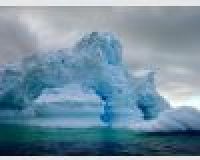 Antarctica
Plan Your Adventure >
Featured Photographer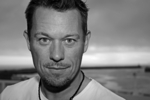 Christian Skauge
Expert Photographer
Christian Skauge took up underwater photography in 2004 and never looked back. His passion is macro photography - critters, fish portraits, patterns and textures. As can be seen on his website, he is also keen on nudibranchs...