Articles
Book Review: "Meet Me Underwater" by Michael Patrick O'Neill
Meet Me Underwater by Michael Patrick O'Neill

Michael Patrick O'Neill is a professional underwater photographer from Sao Paulo, Brazil, who has lived in Florida since 1991. Over the past three decades, he has traveled all over the world to photograph exotic locations, but his favorite destination remains his adopted home state, where he has explored extensively both above and below the water and has amassed an impressive portfolio of images of the region's most iconic marine life.
His latest book, Meet Me Underwater: A Photographic Celebration of Florida's Aquatic Wonders, is a retrospective collection of unpublished images captured during his time in Florida and features wildlife of all shapes and sizes photographed in the ocean, freshwater habitats and brackish water ponds. The book features a huge variety of underwater images, some epic aerial shots captured with drones, and some land-based images of animal aggregations and hunting events.

The book is a showcase of the marine life in Florida

Blackwater photography is a highlight of diving in Florida
Blackwater
The first chapter of the book is dedicated to blackwater diving, a special type of underwater photography conducted in the deep dark ocean at night. Tiny planktonic creatures rise and ascend at sunset from abyssal depths to feed near the ocean's surface, and these strange alien-like creatures produce some of the most striking and unusual underwater images available.
Many Floridian dive operators regularly offer these intense night dives, and Michael was one of the early adopters and pioneers of this activity in the region. Each double-page spread features some stunning images of unusual juvenile fish and invertebrates that take center stage alongside some well-placed and informative text describing each subject. Michael compares these nighttime adventures to exploring another galaxy, and there is no denying that most of the images in this chapter look like they have been captured in outer space.

Flying fish are a favorite blackwater dive subject

Double page spreads show the images in all their glory

A chapter dedicated to endangered species features some iconic sharks
Endangered Species
Chapter 2 leaves the darkness of blackwater diving behind and instead focuses on sharks, turtles and the impressive goliath grouper. Protected in Florida for more than 30 years, these giant fish are a major draw for scuba divers in search of the big stuff. Large sharks are another big attraction, and tiger sharks and great hammerheads are the photographic highlights of dedicated shark dives in West Palm Beach. Another rare and endangered species that can be seen in deep water is the small tooth sawfish, an impressive animal that was hunted to the brink of extinction in the 1980s before finally achieving protection in 2003.
Michael has encountered and photographed these rare animals on several occasions, and unsurprisingly, they feature in this section of his book. Turtles are also regular visitors to Florida's coral reefs, and four different species are included. Green turtles and hawksbill turtles are fairly common, giant loggerheads are harder to find, and the most elusive of all—the leatherback—is also seen on rare occasions in the pelagic zone. Michael has encountered and photographed all of these species and includes excellent images of each in the book.

Tiger sharks are seasonal vistors to Jupiter, West Palm Beach
Mullet Migration
Something special and unique to Florida is the annual mullet migration, an event where hundreds of thousands of mullet leave their traditional habitat in brackish and freshwater canals and head to the ocean. There are often so many fish that it looks like an oil slick from the sky, and Michael puts his drones to good use to capture these impressive scenes from above. These giant baitballs also attract predators, and he has spent many hours following and observing the event to capture some stunning images of tarpon and sharks attacking the huge mass of fish.

A chapter dedicated to the mullet migration features awesome aerial images

Tarpon take full advantage of the abundant food supply during the mullet migration

A chapter dedicated to freshwater spieces features crocs and manatees
Fresh Water
A book about Florida's aquatic life would not be complete without a chapter on its freshwater habitats. Rivers and springs through the interior of the state are home to large alligators, snapping turtles, and perhaps its most well-known resident, the manatee. Crystal River is the most famous place to encounter these gentle giants, and the book includes some useful information about the animals, their conservation, and some awesome images of them underwater. Other less famous freshwater fish, such as the beautiful butterfly peacock wrasse, are also included. Behavior shots of hunting alligators and birds round out the chapter nicely, reminding the reader that photography opportunities within the state's interior are not to be missed.

Fry of a peacock bass hover around their mother for protection

Manatees are a highlight of any underwater trip to Florida
Inshore
The final chapter is dedicated to coral reefs and their inhabitants and features a mix of both wide-angle reef scenes and macro work. Some excellent images of jawfish brooding eggs combine nicely with scenic reef shots, and Michael also discusses the famous Blue Heron Bridge, one of the most popular dive sites in the entire United States. Mangroves in the Everglades also feature, and an explanation of the critical role of this inshore marine ecosystem is most welcome. The book ends with a selection of impressive images of other reef and pelagic fish, finishing what is a comprehensive portfolio of Florida's aquatic wonders.

A chapter dedicated to inshore habitats features some stunning fish photography

Jawfish are a popular macro subject on coral reefs in Florida
Final Thoughts
My hard copy is a great addition to our dive shop bookshelf and would make the perfect gift for any aspiring underwater photographer, nature lover, or anyone who lives in the sunshine state. Michael has made sure that all of Florida's most iconic and important animals and habitats are included, and every page strikes the perfect balance between informative text and amazing underwater images.
It is great that someone with such experience and talent has taken the time to fully explore and capture the wonders of Florida's aquatic world, and the best thing I can say about the book is that it has inspired me to plan another trip to the state to attempt to emulate some of Michael's work!

Angelfish are another popular subject on Floridian reefs

Spinner sharks are another seasonal visitor to the region and pass close to shore in large numbers

---

About the Author: Born and raised in Sao Paulo, Brazil, Michael Patrick O'Neill is an award-winning photographer and author specializing in marine wildlife and environmental issues. He lives in Palm Beach Gardens, Florida, and for the last 30 years has traveled extensively worldwide photographing diverse aquatic animals and habitats, and how they have been impacted by human activity. He has written and photographed eight non-fiction marine life books designed to encourage children to read, write and become involved in science and conservation. He has also presented lectures to over 500,000 children in more than 400 schools in the US and abroad over the past two decades. His images have appeared in hundreds of publications around the world, including BBC Wildlife, National Geographic Magazine, and the New York Times, and have won prestigious competitions, including World Press Photo, Wildlife Photographer of the Year, and Pictures of the Year.
RELATED ARTICLES
Be the first to add a comment to this article.
Newsletter
Travel with us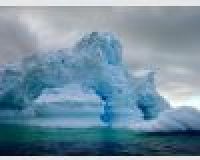 Antarctica
Plan Your Adventure >
Featured Photographer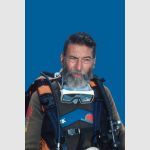 Jack Jackson
Expert Photographer
An award-winning photographer and author JACK JACKSON has written 18 best selling books, most of which are on underwater subjects. A further book is due out in 2009. A professional underwater photographer since the early...