Articles
Book Review: "A Field Guide to Blackwater Diving in Hawaii" by Jeff Milisen
A Field Guide to Blackwater Diving in Hawaii, by Jeff Milisen

Blackwater diving is the practice of scuba diving in the open ocean at night to view small marine organisms that rise up from the depths below. Most of these animals are in the larval or juvenile phase of life and as such are tiny and often unique in appearance, making the activity especially popular with underwater macro photographers.
Kona in Hawaii is the birthplace of blackwater diving, and is the subject of the new book—A Field Guide to Blackwater Diving in Hawaii—by regular DPG contributor Jeff Milisen. Jeff is a marine biologist, freelance writer, and underwater photographer. His first blackwater dives were conducted as part of his scientific studies while at the University of Hawaii-Manoa more than a decade ago, and having spent hundreds of hours suspended from a line taking pictures in the dark, he decided to put together a comprehensive reference book about the various pelagic animals that can be encountered in the deep water surrounding the Big Island.

The book starts with an excellent foreword by veteran underwater shooter Doug Perrine

The first section of the book discusses the history of blackwater diving

Other useful information is given about the best place to take part in this special activity

The book begins with a foreword by none other than Doug Perrine, and an introduction to blackwater diving and the alien-like creatures that appear from the depths of the abyss. In this section, Jeff explains in detail the different depth zones of the ocean, provides a brief history of blackwater diving in Hawaii, and presents some basic pelagic biology. He also discusses what organisms can survive in each zone, and why many of them need to come to the surface to feed each night.
I must admit I had a particular interest in this information, as my wife and I run our own dive company in Sint Maarten in the Dutch Caribbean, and have been contemplating setting up some blackwater night dives here to see what we can find. I have seen many fantastic images captured during these types of night dives in the past (many of them Jeff's own award-winning shots), but it was the first time I was able to learn more about the science behind the activity and how it is actually done.

Each group of animals has its own section, which includes Jeff's breathtaking images

Various species of squid and juvenile octopus are some of the most popular blackwater subjects

Having discussed the technicalities of blackwater diving, the rest of the book is organized into chapters representing the different groups of biological organisms one can expect to see in Hawaii. For every subject featured, Jeff has written a detailed description as well as providing information about the creatures growth and reproduction rate, range, habitat and conservation status. He also explains when you can expect to find each critter, and discusses their behavior and habits based on his own observations in the field.
What really makes the book stand out, though, are the excellent images on display on every page. I particularly like the double page spreads with black pages and white text, as it gives an almost three-dimensional quality to the images, and anyone familiar with blackwater photography will recognize some of the more popular subjects, such as juvenile squid, octopuses, and flying fish.

Crustaceans in larval form provide more alien-like subject matter

The section about fish includes a lot of commonly seen fish as well as some of the most rarest

Flying fish are one of my personal favorite blackwater subjects

While the majority of these night dives are spent focusing on tiny organisms, some only millimetres in size, it is not completely unheard of to encounter bigger animals too, and these are also included in the book. As Jeff points out, some view sharks as the boogeymen that haunt the dreams of new blackwater divers, but in reality, sightings are rare and uneventful. Other big fish will also occasionally appear to hunt in the lights used to attract the smaller organisms, and dolphins are sometimes seen and heard at night, much to the delight of divers who hope to catch quick glimpses of them in the darkness.

The book also covers less common encounters with bigger marine life such as whales and sharks

Jeff wraps up the book by discussing some of his most favorite blackwater experiences

Having covered all of the animals a photographer is ever likely to encounter on a blackwater dive in Hawaii, the book concludes with a short chapter of Jeff's anecdotes about other dive destinations and some of his most memorable encounters.
As someone who has yet to attempt blackwater diving, I really enjoyed the book, and felt it gave me enough information and inspired me to finally go out in my own boat and give it a try. The book's primary function, however, is to serve as a field guide for divers in Hawaii who regularly take part in these dives, and I can imagine for that purpose, it will prove to be invaluable. To quote Doug Perrine in his foreword, "Divers may even want to buy two copies—one for display on the coffee table, and another to sacrifice to the dampness of the dive bag. However you use it, I can promise that you will learn something."

---

A Field Guide to Blackwater Diving in Hawaii is published by Mutual Publishing and priced at $19.95. You can order the book directly from the publisher.

RELATED ARTICLES
Be the first to add a comment to this article.
Newsletter
Travel with us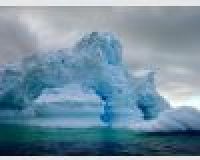 Antarctica
Plan Your Adventure >
Featured Photographer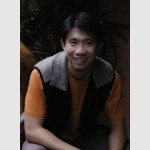 Lawrence Alex Wu
Expert Photographer
Color and light take on new sensations through a lens when combined with water and modern imagery techniques expressing a totally different art form. Alex specializes in creating underwater images as well as multi-media content...