Articles
Book Review: "Bahamas Underwater" by Shane Gross
Bahamas Underwater, by Shane Gross

The Bahamas has always been one of my favorite dive destinations thanks to its abundant elasmobranch populations and exciting shark dives, so I was thrilled to receive a copy of Bahamas Underwater, a new coffee table book by Shane Gross. The author moved to The Bahamas in 2012 and has been exploring the island chain for close to a decade. The result is a hardcover book containing short stories and hundreds of stunning images of the nation's most-iconic marine life, including various shark species, dolphins, turtles and macro critters such as seahorses, octopuses, and conches.
Besides being an awesome showcase of Shane's photography skills, the goal of the book is to contribute to conservation efforts in the region and serve as an educational tool for local people. All proceeds from the sale of the book go to the Bahamas Reef Environmental Educational Foundation (BREEF), an organization that arranges sea camps for children, where they are taught about ocean conservation while also getting to explore the sea in their own backyard. Shane and BREEF will also be donating a copy of the book to virtually every school in The Bahamas, a great initiative that will help to encourage the next generation to take an interest in their marine habitat, so that they can help protect it in the future.

Eleven chapters cover the most important subjects and environments in The Bahamas

Clean and simple page layouts let Shane's images do the talking

Beginning with a foreword by world-renowned explorer and advocate Jean-Michel Cousteau, the book is separated into eleven chapters, each one focusing on a particular subject or environment. Every chapter contains text about its chosen topic, but the majority of the book is filled with images in a number of different layouts that all look great. Shane's favorite images often occupy a full double page spread, while others include a white border alongside captions or short paragraphs of text that explain each shot.

An awesome eagle ray image is the cover shot for the shark and rays chapter

The most famous shark species in The Bahamas: the great hammerhead and the tiger shark

Chapter one covers the first 50 pages of the book and begins with what The Bahamas has become famous for: sharks and rays. I love the cover image for this section, because rather than including a photograph of a great hammerhead or a tiger shark as one would expect, Shane chose to use a special high key image of an eagle ray instead.
Of course, the famous residents of Bimini and Tiger Beach do feature later, as do other commonly seen species of sharks such as nurse sharks, oceanic whitetips, and Caribbean reef sharks. Kudos to Shane for not neglecting other stingrays in this gallery, too. All of the images are of very high quality and many capture unique behavior such as the shot below of mating nurse sharks in the shallows—an image that won Gold in the Our World Underwater 2018 Photography and Video Competition, organized by DPG and Wetpixel.

Mating nurse sharks in the shallows

The following chapters go on to cover reefs and fishes, marine mammals, sea turtles, and other animals of importance to The Bahamas. Wide-angle enthusiasts will appreciate the colorful images of spotted and bottlenose dolphins in perfectly clear turquoise blue water, while those who prefer to investigate the nooks and crannies of the reef will enjoy the seahorse images and the cephalopods section, which features a nice mix of close-focus wide-angle and macro work.

A double page spread of dolphins playing in the sand

Shane's phenomenal image of silhouetted seahorses was awarded "Best of Show" in the Our World Underwater 2018 Competition

Quite honestly, every chapter is of interest and features many excellent images, but a few stand out for their unique content and conservation message. Anyone who is familiar with Shane's work will have seen his images of juvenile lemon sharks in the mangroves before, and these special shots quite rightly get the own section. This is my favorite part of the book, as it shows an area that is not often visited or photographed, but is packed with life and an essential nursery area for many species of fish and other animals. Shane also highlights the invasive but beautiful lionfish and efforts to limit their impact on the reefs, as well as other important environmental areas such as island ponds and blue holes.

An amazing capture of a juvenile lemon shark in the mangroves

Tropical fish among colorful coral in a typical Bahamas reef scene

The final chapter of the book is dedicated to science and conservation, and includes some less aesthetic but perhaps more important images of discarded fishing nets and plastic waste. It also discusses critical research projects that are happening in the region.
Overall, the book covers every aspect of underwater life in The Bahamas, and Shane has done a great job of putting it all together in a logical and attractive way. If you have ever been diving in The Bahamas and enjoyed epic encounters with sharks or any other marine life, I urge you to purchase a copy of this book immediately. Not only will you get an awesome collection of images for browsing in your home (or your dive shop), but you will also contribute to the education of local people in The Bahamas—and that is well worth the purchase price.

The final chapter highlights issues such as bad fishing practices and plastic pollution

Shane admiring one of the many awesome images in his own book!

---

Bahamas Underwater, by Shane Gross, contains more than 200 color images, features a hard cover, and is priced at $79.95 (excl. shipping). The book includes a foreword by Jean-Michel Cousteau and an introduction by Executive Director of the Bahamas Reef Environment Educational Foundation (BREEF), Casuarina McKinney-Lambert. Copies can be purchased from Shane's website, www.shanegross.com. Orders from within The Bahamas can be picked up at the BREEF Office in Caves Village, Nassau.
RELATED ARTICLES
Be the first to add a comment to this article.
Newsletter
Travel with us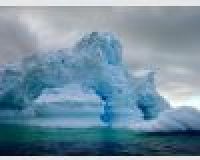 Antarctica
Plan Your Adventure >
Featured Photographer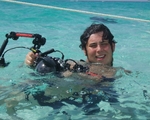 Joseph Tepper
Expert Photographer
I started diving at the age of ten and since that time have wanted to become a better photographer whether using a disposable Kodak waterproof (you know the blue ones) or my D300s. Last summer I received my dive-master in Grand...