Articles
Better Together: Teamwork in Underwater Photography
Why waste the potential of using underwater photography "teammates"? This photo is simply titled "Chaos"
It was our last dive day in Bonaire, and my husband and fellow underwater photog Andy and I arrived to the beach early to visit the gorgeous (and exceedingly popular) Hilma Hooker wreck. At that ridiculous hour of the morning, there were only a few other divers on the beach. We suited up and strode through the surf quickly—if we wanted to beat the crowds, there was no time to waste. We'd discussed a loose plan ahead of time. Who would shoot first; where we thought a model might be a good addition; and when to get the heck out of the other shooter's frame.
Finishing up some photos at the wreck's iconic, sponge-covered propeller, we heard a boat approach. We watched in disbelief as a trio of divers with big DSLRs raced chaotically towards the prop. When they arrived, one diver plopped down on the wreck, a second diver planted his fins next to the first, and the third diver looped in front of the others. There was no communication and no apparent organization to their approach. It was a total free-for-all.

Given the particulate and bubbles that promptly obscured the area, I have a hard time believing any good (or frankly, useable) images resulted from their dive. And all I could think to myself as we swam back to the beach was, "What a missed opportunity!"
In contrast to "Chaos," working efficiently as a team can produce more striking and successful images
Teamwork in Underwater Photography
Teamwork isn't very popular in the expensive, obsessive, and adrenal-squeezing field of nature photography. That's especially true of underwater photography, which often places extreme time limitations on us. No matter how altruistic one's inspiration and motives, many shooters also hope to be renowned, award-winning, a social media star, or some combination thereof. Frankly, it's tough to divide the rewards between two or more people.
There's no arguing that the approaches I'll describe here are difficult. And I'd be a liar if I said that we always execute these skills flawlessly (quite the opposite on occasion). However, these guidelines can provide not just stronger image packages when you travel, but also ways to improve your image portfolio that you're likely overlooking. Note that for the purposes of this article, a "team" consists of one or more photographers (as opposed to a photographer accompanied by a partner for whom capturing images isn't a primary goal). These approaches are ideal if built over time with a regular team member, but they can also work well between acquaintances on a single day or liveaboard trip.
Whether its a stranger or a life partner, an underwater photo teammate can help improve your imagery by taking turns to pose as a dive model

The Power of Two
Right about now, you're all thinking, "What's in this for me? And why in the heck should I help someone I don't know?" Perhaps the biggest benefit is that each of you will have access to a model: But there are other pluses as well. Working in a team is great way to ensure you have a dive buddy with a shared goal. Very few non-photographers are understanding about our penchant to remain in one area without moving for an hour.
In addition, diving with another photo nerd provides an easy way to view and try out new or unfamiliar gear. And without a doubt, diving with another shooter means another set of "spotting" eyes, as well as a built-in second chance to photograph a rare or fleeting encounter and a second shooter to help capture a broad set of images in difficult conditions (a huge benefit for editorial pursuits).
Working with as a team gives you the chance to see how the same scene can be captured in multiple ways such as with a silhouetted diver (left) or a diver in the foreground (right)
But don't forget about the learning aspect: Watching another shooter is a great way to get ideas about alternate ways to approach, light or frame a subject. I've learned quite a bit about strobe positioning in low visibility by watching Andy, whose technique had been honed over decades by the time we began working together. Andy, on the other hand, has occasionally gotten ideas about in-vogue creative lighting or composition techniques from me, as I'm more likely to follow whims and incorporate current trends into my photography.
Benefits of working as a team include the ability to do some specialty shoots, such as this "tangled in kelp" staged shot for a safety-related magazine article

There Cannot Be Only One
The golden rule to shooting as a team is this: For it to work well, one person cannot repeatedly dominate a subject or situation. It doesn't matter if one of you is well-known and the other is new to underwater imaging. Unless there's a specific agreement otherwise, photographers working as a team should have equal shooting time, period.
Very few of us want to be the model, the spotter, or the second-in-line-to-shoot every time. If a team member feels as if he/she is not being treated fairly, they're unlikely to continue working in that group. That said, "paying it forward" can be a great way to support others. For instance, the day we baited in a large smooth hammerhead shark while offshore, I gave Andy (whose bucket-list photo subject at the time was a hammerhead in blue water) a chunk of solo time with the creature, waiting a full 15 minutes before I entered the water.
This came back to reward me days later, when we had an amazing harbor seal encounter – knowing I was longing for a good seal shot, Andy got back on the boat to ensure I'd have unfettered access to one of my favorite creatures. This kind of sacrifice might take some effort, but a bit of give-and-take goes a long way towards building a powerful partnership and a portfolio of bucket-list photos.
Don't be selfish: Giving your teammates the chance to spend more time with desired subjects gives you some good karma credit...
...and it might just lead to some awesome encounters of your own!

Model Behavior
We've developed and polished many of our teamwork skills on dives where one goal was to model for one another. This is where inequality can really become an issue, so communication and fairness are critical. Almost anyone can look good as a silhouette model with the right guidance and a bit of effort, so there are no excuses here. Make sure you discuss your plan before you enter the water – this includes hand signals as well as what kind of images you're envisioning.
Obviously, planning is easiest if teammates are familiar with the dive site, but as long as you have an agreement and some basic hand signals agreed-upon before entering the water, almost any dive where members are shooting wide angle can develop into an impromptu modeling dive. Don't forget that your teammates can also magically become "models" when they're shooting marine life. Unplanned images on this theme can work well not only as a way to showcase a diver engaged in photographing an amazing scene, but also as a way to illustrate a particular shooting technique.
Communication is one of the most important aspects of underwater photography modeling

Talk Isn't Cheap
Post-dive debriefs are great ways to chat about what worked (or didn't) and how you can build on your collective skills during subsequent dives. If you're modeling for one another, looking at images together and dissecting positioning is a great way to turn a passable model into a great one.
Not pleased with the way something went underwater? Well, that's where things get tricky. Passive aggression won't work, and wishful thinking rarely does, either. You will likely have to talk about it in a way that doesn't result in someone making a you-shaped voodoo doll. It's best to assume that your teammate had good intentions and simply isn't aware of how you feel. If you continue to come away from dives feeling shortchanged, you have to know when to look for a new and better teammate. Not all photographers are interested in working with a partner—especially once the time comes for them to make sacrifices.
Talking to your teammates in a respectful, thoughtful manner is critical for coming home with killer images like this one
RELATED ARTICLES
Be the first to add a comment to this article.
Newsletter
Travel with us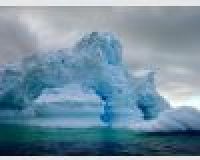 Antarctica
Plan Your Adventure >
Featured Photographer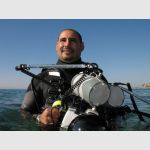 Noam Kortler
Expert Photographer
Noam Kortler is connected to the sea since he can remember him self. he was born on the coast of the Mediterranean sea of Israel and was diving and surfing when ever he could He moved to Eilat, the south popint of israel to...